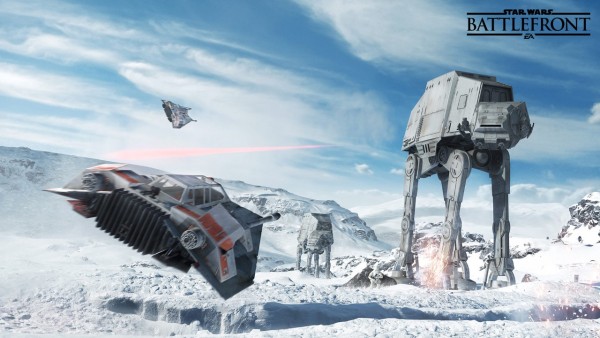 Games are getting bigger and offering a lot more. Virtual reality is coming to games but not quite a reality for most of us yet. Staunch PC gamers will still have plenty of great games to look forward to.
These are probably the most important takeaways for this year's Electronic Entertainment Expo (E3).

The games showcased at this year's E3 were spectacular and highly anticipated. I was expecting there to be a lot of strong titles for consoles and slim pickings for the PC, but it didn't look that way at all.
Console exclusives include Uncharted 4: A Thief's End for PlayStation 4, Gears of War 4 and Halo 5: Guardians for Xbox One, and Star Fox Zero for the Wii U, but they wouldn't make me run out and buy a console.
Most of the coolest games are cross platform ones that will include a PC version, although the PC versions might be released later than the console versions. So don't give up on the best gaming machine just yet.
The first announcement that got my heart racing was on Final Fantasy VII's remake. FFVII was one of the reasons why I got the original PlayStation in the early days, and spent many hours playing it on low-res graphics and a tiny 14-inch TV.
Watching the trailer and seeing glimpses of Barrett and Cloud in high definition walking through Midgar gave me goosebumps.
The FFVII remake will debut on the PlayStation console first sometime in the unknown future, but there seem to be plans for ports to other platforms too. Check out the trailer here and rejoice!
Another piece of good news is that Xbox One is getting backwards compatibility with Xbox 360 games later this year, which got rid of one of my biggest complaints about Xbox One.
I did have many happy times with my Xbox 360 games and sentimental reasons made me refuse to give them up.
Check here and see if your favourite 360 games are compatible with Xbox One. Only 21 titles are listed but we can hope that more will come.
Fans of the troubled Shenmue series will be heartened to hear that Shenmue III is now a Kickstarter funded project and targeted to be launched in December 2017 for PC and PlayStation 4.
In less than a day, Shenmue III had raised over US$2 million on Kickstarter, setting a Guinness World Record for the fastest video game to raise such an amount. See details on the Kickstarter page here.
It's still early days and there wasn't anything concrete to show but here are some images of Ryo and Shen Hua to brighten up your day.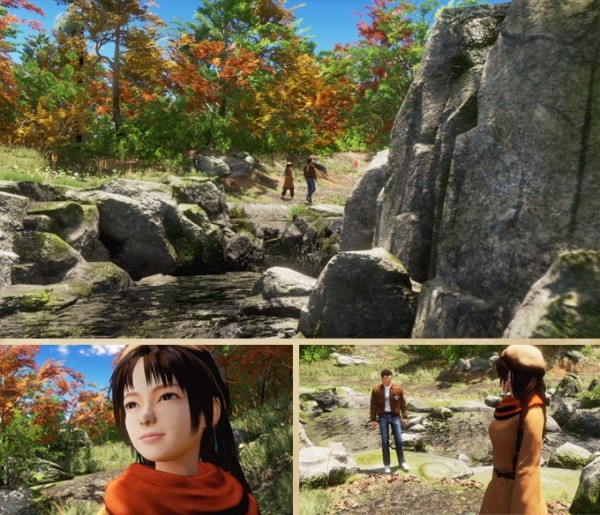 Coming really soon in September is Metal Gear Solid V: The Phantom Pain. The Metal Gear Solid series has always been rated highly in their native PlayStation console but their PC ports were not that great.
The last Metal Gear Solid V title, Ground Zeroes, was an exceptional PC port, and I have high hopes that The Phantom Pain will live up to its expectations for PC gamers.
With the improved graphical prowess thanks to Kojima Productions' FOX engine, the game looks really fantastic. See the long trailer here – if this game was as short as Ground Zeroes, this trailer would have probably covered most of the story.
While the series have had some hits and misses, Assassin's Creed Syndicate has clearly tried to incorporate new gameplay elements to keep the game fresh.
New abilities like horse carriage-jacking, fights on the carriage roofs and the use of a grappling hook to get around like Just Cause, add a new dimension of fun in the game.
Set in Victorian London, it offers another great location for virtual tourism. Assassin's Creed Syndicate will be released in October for Xbox One and PlayStation 4, with the PC version launching some time after the console versions (again!). Catch the gameplay video here:
Speaking of grappling hooks, Just Cause 3 is slated for release this year in December. The third installment in the open world series promises more mayhem and chaos, with improved stability in parachuting and the ability to chain up grappling hooks for some wild combos.
There's even a wing-chute that lets Rico fly around and deal destruction from above! *rubs palms gleefully* Check out the sweet gameplay demo here:
For games that have grown in massive proportions, look no further than Fallout. From its humble beginnings as a turn-based RPG, Fallout has evolved across genres and now, Fallout 4 looks to be a massive game.
Previews of Fallout 4 in E3 show the game incorporating shooting, crafting and customisations, Minecraft-like terrain building, tower defence and insane multiplayer.
Fallout 4 is targeted for launch in November for PC, PlayStation 4 and Xbox One. See it in action here – a good half an hour's worth if you have the time:
Another hot title due in November: Star Wars Battlefront for PC, Xbox One and PlayStation 4. No matter what form it takes, it's just an epic experience for any fan to fight massive online battles in the Star Wars universe, including Hoth, Endor and Tatooine.
Flying TIE fighters and X-wings, commanding AT-ATs and wielding light sabers on multiplayer maps that can accommodate up to 40 players is going to be a blast.
You can even play as legendary characters like Boba Fett and Darth Vader. According to reports, this is likely to be a pure multiplayer title without a single player mode. Feast your eyes on the game here:
Doom is slated for another high definition release in 2016 for PC, Xbox One and PlayStation 4, and this version promises to be more challenging.
Fancy seeing demonic creatures in high definition being blown into gory bits, loads of demon splatter and even more over-the-top gratuitous violence? Put on your splash safety goggles and check out the gameplay video here:
The Future of gaming?
What about the much touted futuristic hardware that will offer an augmented virtual reality (VR) in gaming?
Sony's Project Morpheus, Microsoft's HoloLens and the Facebook-owned Oculus Rift were demonstrated at E3 and from what was shown, there's plenty of potential for games.
What stood out was Microsoft's HoloLens shown in the Minecraft demo. This is one truly amazing application for VR – with an exploratory game like Minecraft and 3D VR goggles, it will be difficult to come back to the real world. Check it out for yourself in this video and see how Minecraft can transcend into true 3D.
Another VR demo from Microsoft was Beyond Eyes, about a blind girl looking for her cat, which garnered some positive reviews. Beyond Eyes will be released this year for the Xbox One – no VR goggles are necessary to play this title so don't hold back!
Yet another VR title that seems promising is ADR1FT, a Gravity-like game where the player is marooned in space and needs to find a way home.
I can imagine how creepy an immersive environment would be for space horror game. Developed for the HTC Vive, Oculus Rift, Sony Morpheus, ADR1FT is slated for a 2016 release.
One title that can probably fuel the VR headset demand is EVE: Valkyrie, a dogfighting game set in space. Announced back in 2013 when the Oculus Rift was still in its infancy, EVE: Valkyrie will be developed for Project Morpheus and Oculus Rift, but there is no fixed release date for this title at the moment.
A major plus for sci-fi geeks out there is that Katee Sackhoff, the actress who played the well-loved Starbuck in the Battlestar Galactica series, will be voicing Lt. Ran Kavik in the game. See it in action here:
With the HTC Vive slated for release this year, and Sony Morpheus and Oculus Rift for next year, there's certainly plenty of potential for VR technology in gaming.
But from what's shown off at E3, it looks like we're still in the early days of effectively incorporating that technology in games.
It remains to be seen if VR will change the gaming landscape, or if it will force established game franchises to be changed to accommodate the technology.
For now, VR technology seems a little too distant for most of us to enjoy, so stick with your TVs and monitors for your gaming needs for now – there's a lot to look forward to these coming months!