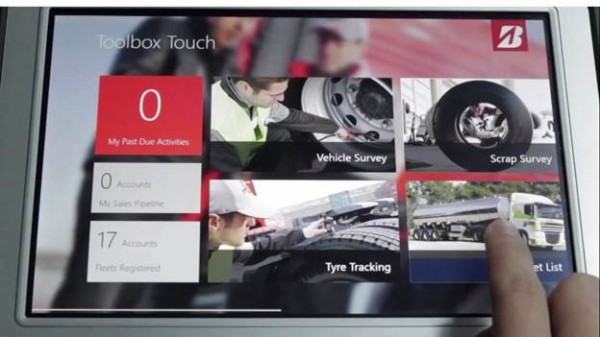 Something strange happened a couple of weeks ago, when Microsoft joined up with salesforce.com to better connect the customer service management company's apps to its Windows and Office software.
Even the 800-pound gorilla, Microsoft, is realising that it needs friends who are also enemies. That deal must have ruffled some feathers in Microsoft, surely those who already work on similar offerings that rival salesforce.com.
But the bigger story is how Microsoft is trying to provide all the necessary components for a compelling answer to some of its customers' problems.
It knows companies don't buy everything from one vendor. Where it cannot integrate well with its own products, it now seems more willing than before to plug the gap with rivals' offerings.
And sometimes, surprisingly, it does have all the components that provide the type of smooth integration you'd never expect from Redmond.
Take the example of Bridgestone Asia, for example. In March, the tyre maker rolled out a fleet of ruggedised Windows 8 tablets that let its maintenance and sales staff easily record and monitor tyre usage at truck companies and sell new ones to them.
The touch interface provides convenience for users who are out in the field most of the time checking for signs of wear and tear on the tyres. At the same time, the full-screen interface maximises the real estate for even small 8-inch tablets and is tightly integrated with client contact lists on the operating system.
New data from the field is fed onto the cloud – using Microsoft's Azure cloud services, unsurprisingly – while information such as the usage history of a tyre is easily accessible online as well.
What's surprising about this rollout, offered gradually to some 600 users, is how tightly integrated the experience is. Talk about enterprise solutions, and it's not often that Microsoft gets good remarks about usability. Think about the way Sharepoint can be a nightmare for users with its folder-based hierarchies.
With this Bridgestone Toolbox Touch app, users can take pictures, zoom in on the actual damage to the tyre and examine its ability to last another long-distance trip. The power is in the details.
Interestingly, Bridgestone has had a Web app, ever since it "mobilised" its staff from the pen-and-paper version in 2011. Again, because of the rich interface with Windows 8 touch apps, the company decided to go against the trend of making everything available on a browser.
Indeed, there are no plans for any Android or iOS versions, according to Thierry Jakircevic, manager of sales and marketing for commercial products at Bridgestone Asia Pacific.
He told Techgoondu the added costs in creating other versions will negate some of the fast development work on Windows 8, while requiring additional training for staff.
Which makes the project – and where Microsoft is going for its enterprise solutions – all the more interesting. Knowing that it no longer can corner new markets by extending its dominance on the PC, it's offering a richer, more integrated experience as a selling point.
And now, it seems it is even ready to integrate competitors' technologies into its most cherished and guarded products – Windows and Office – rather than lock them out.
It's not that Microsoft is suddenly playing nice, of course. As new chief executive officer Satya Nadella rightly notes, it needs be to a hungry startup again. It no longer holds all the aces when Apple makes more popular devices and Google is the king of cloud.
In the months ahead, it'll be interesting to see how much Microsoft is willing to open up, to work with former rivals. That will come into direct conflict when it tries to push its own vertically integrated solutions.