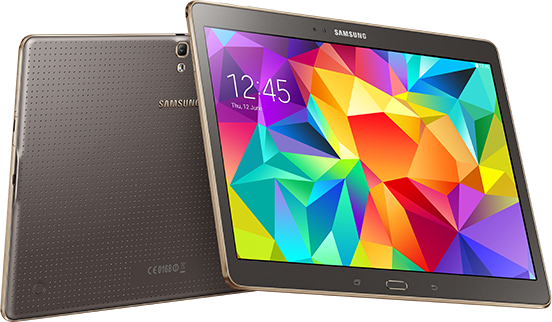 Samsung has finally put one of its bright, vibrant Super AMOLED displays into a large-screen tablet, after it unveiled the new flagship Galaxy Tab S hours ago in New York.
The top-end Android tablet is the first to feature the Korean company's screen technology since it caught the eye of many users in a Galaxy Tab 7.7 back in late 2011.
Until now, one of the possible reasons why it had been retained in top-end smartphones such as the Galaxy S5 and Galaxy Note 3, but not in tablets was cost. Tablets don't sell as much as phones and making a screen size specially for a tablet would have been expensive.
Well, it seems Samsung believes there's a market for premium Android tablets again, after spending a few years churning out rather ho-hum models such as the original Galaxy Note 10.1.
The top-end Galaxy Tab S has its screen upsized to 10.5 inches, while boasting a sharp 2,560 x 1,600 resolution that should make reading e-books and magazines more enjoyable.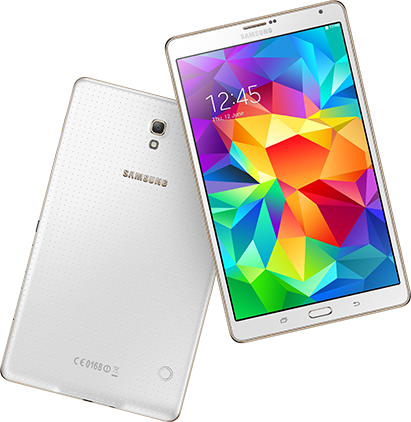 There's also a 8.4-inch model, offering the same resolution and specs. Both are just as slim at 6.6mm and very importantly, thinner than the iPad Air. The bigger brother weighs 467 grams (for the LTE model) and the smaller one at just under 300 grams.
Powering everything is an Exynos octa-core processor and 3GB RAM, which should handle most tasks today without issue. There are 16GB or 32GB of storage, and you won't run out with a microSD card slot letting you pop in additional cards.
For consumers looking for a premium tablet, the Galaxy Tab S is Samsung's and Android's answer to Apple's iPads. If you are looking to switch from iOS, these will surely feature high on the buying list, especially if you already buy into Samsung's plastic design.
The Korean company grew its global tablet market share from 17.5 per cent to 22.3 per cent in the first quarter, while Apple's one-time stranglehold on the market has slipped from 40.2 per cent to 32.5 per cent, according to research firm IDC.
Samsung isn't tagging its Tab S devices with premium prices either. The basic Wi-Fi version of the 8.4-incher will go for US$399 in the United States, while the 10.5-incher will cost from US$499. LTE versions will be out later.
Interestingly, the Tab S might just cannibalise some of the company's sales in the recently launched Galaxy NotePro and TabPro, aimed at corporate users but with much of the high-end features of today's new tablets.
Which brings us back to their unique selling point – the Super AMOLED screens. It will be interesting to get a side-by-side comparison to see if the souped up displays are worth checking out.