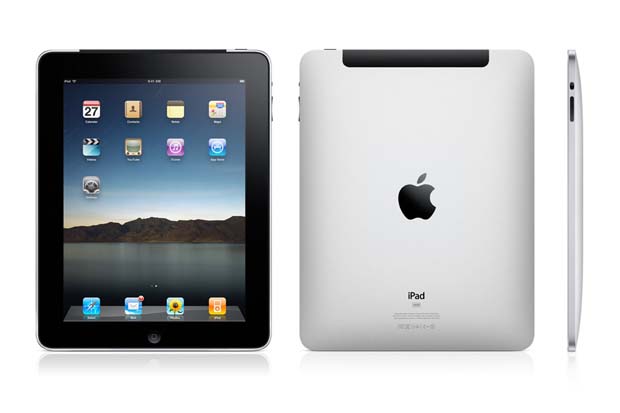 Apple's iPad will continue to account for the lion's share of the tablet market this year, with rival Android devices slowly closing in from behind.
According to latest estimates by Gartner, a technology research firm, the iPad is expected to end the year with 73.4 percent of the global tablet market, down from 83 percent in 2010.
Android's slice of the pie will increase from 14.3 percent in 2010 to 17.3 percent this year, thanks to the success of low-end tablets in Asia and expectations around the launch of Amazon's Android tablet.
Carolina Milanesi, research vice president at Gartner, said: "We expect Apple to maintain a market share lead throughout our forecast period by commanding more than 50 percent of the market until 2014".
"This is because Apple delivers a superior and unified user experience across its hardware, software and services. Unless competitors can respond with a similar approach, challenges to Apple's position will be minimal," she added.
Milanesi noted that Apple had the "foresight to create this market and in doing that planned for it as far as component supplies such as memory and screen".
This, she said, allowed Apple to sell the iPad at a very competitive price without compromising the user experience among different models with varying storage and connectivity options.
On the other hand, Android's appeal in the tablet market has been constrained by high prices, weak user interface and limited tablet applications.
That said, Google is expected to address the fragmentation of Android across smartphone and tablet form factors in the upcoming Ice Cream Sandwich release, Milanesi noted. Android can also count on strong support from key OEMs, its sizeable developer community and app ecosystem that's second only to Apple's, she said.
As for other platforms, Gartner said RIM's QNX is promising, though its main challenge will be to attract support from developers while the company is going through a tough period.
While Windows 8 has been in the limelight lately, its late arrival may limit its appeal to consumers as Apple and Android will gain even more traction by then, the analyst said, adding that Microsoft's platform will be more popular with enterprise customers who will benefit from better integration with Microsoft software.
Roberta Cozza, principal analyst at Gartner, said to break the iPad's hold on the market and meet Apple's prices without sacrificing margins, rival tablet makers should not compromise on screen quality and processing power.
"They should consider everything else 'nice to have', rather than essential, in order to keep bills-of-materials costs competitive with those of the iPad," he said.