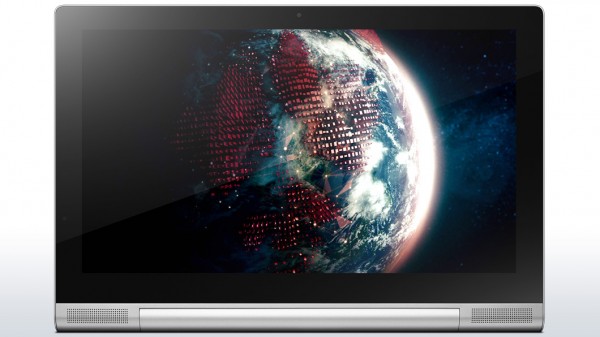 Firing up Lenovo's new Yoga Tablet 2 Pro for the first time, one thing that is sure to catch your eye is the sharp 13-inch screen.
The 2,560 x 1,440 screen packs in an extreme amount of detail. Until recently, this resolution had been seen on much larger 30-inch desktop monitors.
On the thin and light tablet from Lenovo, the screen is bright and useful particularly for reading. When you are just browing through Facebook updates or reading online magazine through Android apps or the Web browser, it's a joy to use.
Plus, compared to other tablets sporting 10 or 11 inches of display real estate, the Yoga Tablet 2 Pro appears much larger at 13 inches. It just takes the strain away from the eyes.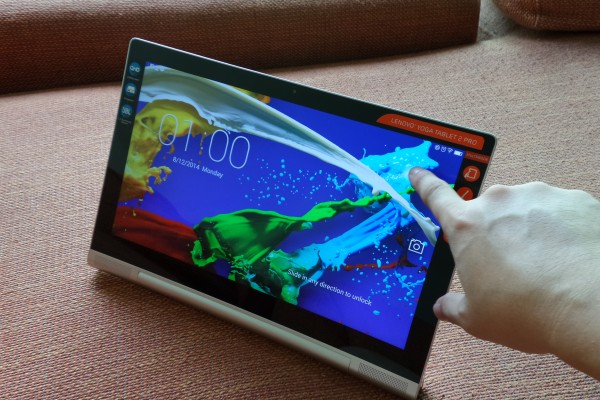 What I also like is the practical design. The cylindrical grip along the width of the tablet makes holding to the tablet easy and comfortable.
So, reading while commuting is not a huge issue even with the tablet's relatively large screen. Just be aware that the person sitting next to you will have an eyeful of the stuff you're reading as well.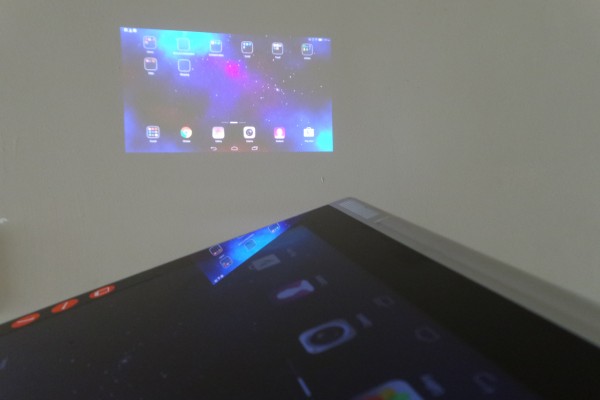 The large screen is also great for watching movies and doing a presentation for groups of two to three persons. Unlike smaller tablets, there's no need to squeeze uncomfortably together to view holiday photos, for example.
If you want to show slides to a larger group, the Yoga Tablet 2 Pro's built-in projector throws the image from the tablet's screen onto the wall. This star feature saves you the hassle of bringing another mobile projector to meetings.
It's not perfect, to be sure. The projector's orientation makes it somewhat awkward to use the tablet, as it has to lean to one side while propping it up to project the image higher up to the wall.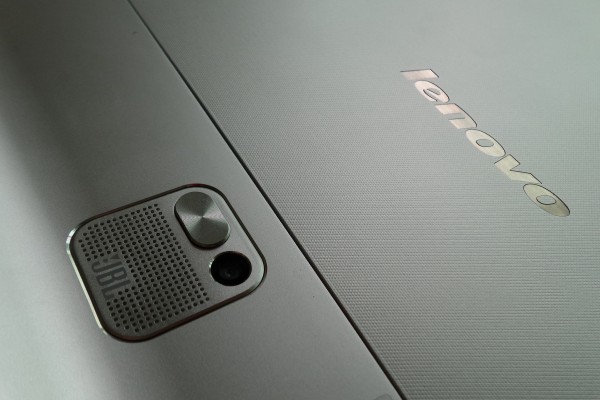 The tablet also comes with its own 2.1 Surround Sound by well-known audio company JBL. From my tests, I can tell that it tries to create a sound stage with its front facing stereo speakers but I feel the bass is lacking.
The best way to enjoy a movie with the tablet is to use its wide screen and listen in using a pair of good headphones offering enough bass.
Toting around such a large tablet, you'd expect to do what you usually do on a laptop. Unfortunately, it's not always the case.
For starters, it runs on an Intel Atom chip and 2GB of RAM. This hardware is more often seen in Android tablets, rather than full-fledged Windows PCs that can fire up demanding software like Photoshop.
Plus, you might need accessories to go with the tablet. Lenovo's very sleek design doesn't give much room to include even a simple SD card slot. And getting an attached keyboard would mean more money out of the pocket.
On the whole, you can say the S$1,199 tablet does bring something unique to the market with its projector. That feature will appeal to executives used to firing up presentations while on the go.
These mobile warriors will find some of the Yoga Tablet 2 Pro's features appealing. It helps that its 9,600mAh battery is generous. It's rated at up to 15 hours of use by Lenovo and you can use it as a charging device for the mobile phone too.