Brought to you by Sophos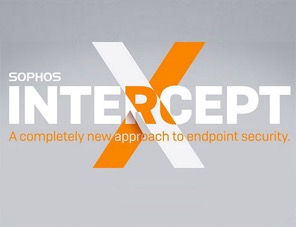 Ransomware has emerged to become one of the most widespread and damaging threats today, with new strains of ransomware being continuously released into the wild.
In a recent SophosLabs study, it was found that "designer" cyber threats are on the rise, with cyber criminals targeting and even filtering out specific countries when designing ransomware and other malicious cyber attacks.
In order to lure more victims, cyber criminals are now crafting customised spam to carry threats using regional vernacular, brands and payment methods for better cultural compatibility.
With ransomware cleverly disguised as authentic e-mail notifications, complete with counterfeit local logos, it is harder to spot fake e-mails from real ones, and there is a higher chance for users to click on fake e-mails and be infected.
With the rapid growth of sophisticated and customised ransomware, it is vital for businesses to invest in a powerful ransomware protection that is not only capable of automatically stopping ransomware attacks when detected, but also rolling back affected files to their pre-attack state.
Sophos recently launched the Sophos Intercept X, a next-generation endpoint security solution that stops zero-day malware, unknown exploit variants and stealth attacks, and it includes an advanced anti-ransomware feature that can detect previously unknown ransomware within seconds.
Sophos Intercept X installs alongside existing endpoint security software from any vendor, and immediately boosts endpoint protection by stopping malicious code before it executes.
It combines four critical security components of next-generation endpoint protection for IT administrators:
1. Signatureless Threat and Exploit Detection: Anti-malware and anti-hacker defense that blocks zero-day, unknown and memory resident attacks and threat variants without the need for file scanning
2. CryptoGuard: Anti-ransomware innovation that identifies and intercepts malicious encryption activity, blocks ransomware before it can lock and cripple systems and can roll back maliciously encrypted files to their pre-attack state
3. Root Cause Analytics: A 360 degree visual analysis of attack events that shows where the attack came in, what is affected, where it may have stopped and recommended actions to prevent a similar attack in the future
4. Sophos Clean: Powerful utility that hunts for and removes any trace of spyware and deeply embedded, lingering malware
Developed as a core component of the Sophos Synchronised Security strategy, Sophos Intercept X is enabled with the Security Heartbeat to share threat intelligence with Sophos's next generation XG Firewall and SafeGuard Encryption solutions for a coordinated and automated response to attack.
The solution can be installed and managed remotely through the Sophos Central cloud-based management console that allows administrators to control and configure settings, distribute licenses, add new endpoints, and track all activities.
Catch the action at the Sophos booth at the Cloud Expo Asia 2016 show in Singapore.