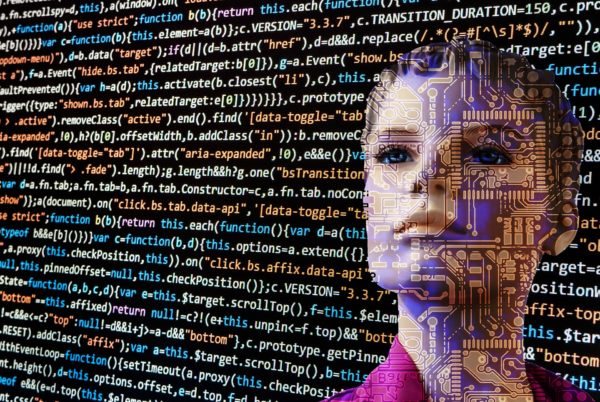 Artificial intelligence, cyber security, cloud computing, Internet of Things and edge computing will hog headlines again in 2018.
Don't get me wrong. It seems like nothing has changed especially with areas like cloud computing which has been part of the IT landscape for so many years already.
What will happen this year is that more chief information officers and senior management will be looking to deploy these technologies in a big way, moving them into the mainstream IT organisations.
Artificial intelligence
The AI momentum, together with its constant companions – machine learning and deep learning – will continue at double pace in 2018.
What we are seeing at the moment is what has been described by experts as artificial narrow intelligence (ANI), where machines can perform a single task really well such as weather update, customer queries and restaurant recommendation.
Artificial general intelligence, (AGI) where machines can think and function like a person, is still at least 10 years away.
Amazon, Apple, Facebook and other companies will push ANI further to improve and create new services around image and speech recognition, natural language understanding and other applications.
With the world producing more data – in 2016, a Cisco Internet report revealed that global IP traffic was 96 exabytes a month – ANI applications are soaking up the bits and bytes to provide improved insights. They can be used for many applications from predictive and behaviourial analysis to screening of CVs and image detection.
Naturally CIOs have high interest in AI. Research firm Gartner forecasts that by 2020, 30 per cent of CIOs will include AI in their top five investment priorities.
Jobs, or the lack of them, due to AI will continue to be a major theme here and elsewhere. Gartner estimates that by 2020 AI will add 2.3 million jobs while eliminating 1.8 million jobs.
That is still half million more new jobs created. Looking back at history, the arrival of the Ford Model T, the first car in the world, killed the horse and carriage business. In its place grew a multi-billion dollar vehicle industry employing millions of engineers and technicians.
Rather than waste time thinking about jobs lost to AI, it would be worthwhile to think about how new jobs will be created, said Pang Yee Beng, Dell EMC's senior vice-president, commercial business, South Asia and Korea.
AI applications need to be "trained" that is given the real world business experience. IT professionals should think about updating their expertise and experience so as to be able to fine-tune these AI applications.
Cloud computing
This isn't a new technology. Cloud computing has been in the IT universe for many years. Organisations have been moving their IT workloads to the public cloud for many years. But with sensitive data and privacy issues, organisations want dedicated or hybrid cloud environments.
As Internet of Things (IoT) applications emerge, so will edge computing. With more sensors proliferating in the network, on-device processing and analytics will occur. Only relevant data and information will be sent back to the server in the cloud.
This results in savings in connectivity costs and computing resources. With the arrival of 5G and more bandwidth, telcos can expect to play a greater role in this area.
Cyber security
When it comes to cyber security, organisations must realise that attacks are imminent. It's just a matter of time when they will be attacked.
Gartner consultant Sid Despande pointed out that organisations ought to focus on detection, response and quick recovery. This will enable organisations to quickly identify threats and attacks and take appropriate response for quick recovery.
On this note, it behooves organisations, especially SMEs, to identify their digital assets. These are their crown jewels that, when stolen, will impact business revenue, operations and reputation. Once identified, the crown jewels must be secured, usually through encryption and backups.
Blockchain
2017 is the year of crypto currency. Bitcoin seems to be the hottest investment. If you bought US$100 bitcoins in 2010 (bitcoin was discovered in 2009), your investment would be over US$28 million today.
Crypto currency, whether it is Bitcoin, Ether or Ripple, may continue to grow or crash. The spotlight, however, will be on blockchain, the underlying technology for crypto currencies.
Blockchain is a distributed ledger that can be used to record transactions and transfer data in a transparent, safe and auditable way with all the records seen by all.
Critically, it cannot be altered retroactively. In 2018, organisations outside the financial services industry will test waters to apply blockchain to their processes.
In supply chain management, for example, transactions can be documented and monitored securely and transparently. Costs, labour and even waste and emissions at every point in the supply chain can be monitored. This will reduce time delays and human mistakes.
Voice assistants
Will washing machines talk? I certainly would not want the washing machine to "tell" me to buy washing powder but I may not have a choice.
Currently, people can instruct their phones by speaking to it and getting a human-like voice responding to their requests about finding directions from one city to another, translating Chinese to Russian, or identifying the best Tibetan cuisine in town.
Voice digital assistants can replace and augment controls and provide access to the information without the need for big displays and a means to enter text.
Imagine what a voice-based search box can create for e-commerce. Hence, Amazon, Apple, Microsoft and other companies are rushing into this space with voice-enabled smart speakers and home pods.
2018 will turn out to be an exciting year as these deep technologies ease their way into mainstream.
CORRECTION at 19/01/2018 11:15am: In an earlier version of the story, Gartner consultant Sid Despande's named was wrongly spelt as Sesh Despande. This has been corrected. We are sorry for the error.