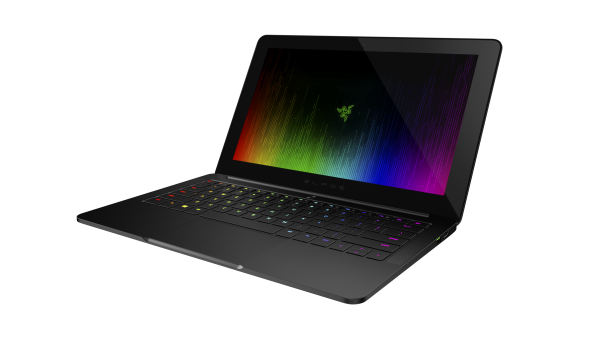 It may have taken longer than expected to reach its home country, but the Razer Blade Stealth, one of the laptops to look out for this holiday season, is turning up finally in Singapore.
With a slim design and top-end hardware packed in, the laptop is going for a competitive S$1,499.90 for the base model. Prices go up all the way to S$2,999.90 for a top-end model on the Razer online store.
Unveiled early this year, the Razer Blade Stealth weighs in at 1.29kg, light enough to be easily carried around. Though its 12.5-inch screen is a tad small for folks used to bigger 13.3-inchers, it certainly doesn't fall down on quality.
You get a sharp Quad HD resolution (2,560 x 1,440) touch-screen across the entry-level models. In the base model, you get 8GB of RAM and a 128GB solid state drive (SSD), which aren't shabby.
Pay a bit more, from S$2,449.90 onwards, and you'd get a 4K screen, 16GB of RAM and a 512GB of SSD. Want to go extreme? Then S$2,999.90 pushes the SSD capacity to 1TB.
In all models, there's a beefy Intel Core i7-7500U processor, Killer gamer-grade Wi-Fi connectivity and Razer's own backlit, anti-ghosting keyboard so you don't get a stuck key in an online duel.
Speaking of that, the laptop is designed for portability. Yes, it's got a modest Intel Graphics 620 onboard, but it can be plugged into an optional external enclosure that lets you pop in the most powerful desktop graphics cards.
That's not out yet in Singapore, unfortunately. No word out on its availability for now.
At a time when companies are scaling back on laptops, with cheaper models or exiting the market altogether (look at Sony), it's refreshing to see a company come up with a high-end and attractive machine – at a competitive price.
And if you're disappointed that portable machines now come without so many useful ports, you'd be happy to hear that the Blade Stealth has a Thunderbolt 3 (USB-C) port, two regular USB 3.0 ports and an HDMI port.