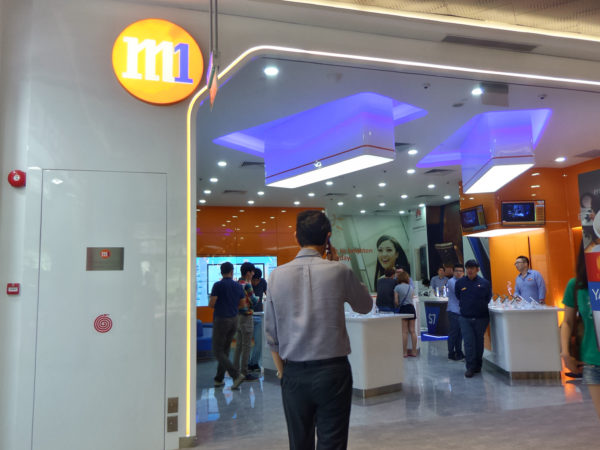 M1 yesterday unveiled a couple of corporate mobile services that offer unlimited calls, a generous data bundle and the promise of cheaper roaming – as long as companies sign up at least 20 lines.
Called Enterprise Mobile, the new services target an increasingly competitive market for corporate users whose phone services are usually purchased by their companies.
The new offerings promise lower costs as well as improved management, for example, if a phone has to be wiped remotely after it is stolen or misplaced.
The basic S$61-a-month offering comes with unlimited talk time and SMSes, as well as 6GB of local data. Heavier users can opt for a S$75-a-month plan that offers a total of 12GB of data.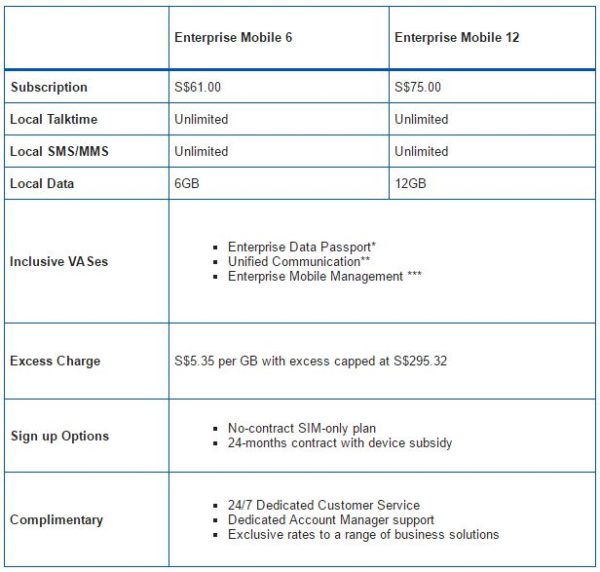 Both come included with M1's Data Passport service, which enables users to keep using their local data bundle overseas in 56 countries as long as they log on to a partner network. For example, in Australia, this is Telstra and in Japan, this is NTT Docomo.
The corporate plans also cost less should a user exceed his local data bundle. He pays S$5.35 per gigabyte, half of the usual S$10.70 on a regular consumer plan.
The savings are substantial over similar consumer plans. An M1 consumer plan with unlimited calls and SMSes, as well as 15GB of data, will set a user back S$125 a month. Plus, they have to an additional S$10 to get on the Data Passport programme.
The new corporate offerings are a way of attracting both small and medium businesses and large enterprises alike, according to M1 executives at a media briefing in Singapore.
Key to winning them over is making the plans easier to understand, said Willis Sim, M1's chief corporate sales and solutions officer. He added that the new plans will come with features, such as IP calls that save on roaming costs, which corporate users find handy on the road.
All the plans come with no contract and offer only a SIM card to get started. Alternatively, users can choose to sign a two-year deal and get a subsidy to buy a handset, similar to what consumers can expect.