Food is often the first thing that comes to mind when you think of Japan. It is a gastronomic wonderland known for its sashimi, its spread of fresh seafood and mouth-watering wagyu beef.
But the Land of The Rising Sun is also a technology leader. It owns a long list of technological firsts including camera phones, digital cameras, video games, CD players, lithium-ion battery, robots, flash memory, emojis or digital mobile images, 3D printing, fibre optics and optical communication.
Japan's latest technological prowess will be showcased in Tokyo 2020 when the Japanese capital hosts the 32nd Olympics from July 24 to Aug 9 2020. In this age of connectivity, technology will be vital to the more than 11,000 athletes, 100,000 volunteers and 40 million tourists estimated during this event.
They will share on social media the gold winning moments and memorable experiences. There will be video calls as athletes call home to share their emotions of competing in the Olympics. Live streaming of sports events will take place, making the games more accessible to people who cannot make it to Tokyo.
More than ever, technology will be vital in Tokyo 2020. The next generation mobile technology – 5G – will be available in Tokyo, if not throughout Japan.
There will probably be robots, undertaking a variety of activities from food delivery to providing information.
It will not be a problem if athletes and visitors don't understand Japanese. Virtual assistants and chatbots able to understand English will be able to help them navigate around the Games and the city.
NTT Group, the largest telecom operator in Japan, is a key technology provider for Tokyo 2020. 5G implementation will be provided by its mobile arm NTT Docomo. Network management, Wi-Fi and other services for the organisers and 43 sports stadiums will be provided by NTT Communications.
Last month, a small group of Hong Kong and Singapore journalists were given a snapshot of NTT's innovations at a special R&D Forum. Two key fields were featured.
Smart Stadiums
Naomi Osaka, Ken Nishikori, Ichiro Suzuki and Yuzuru Hanyu are famous worldwide and household names in Japan. Osaka and Nishikori are tennis stars while Suzuki and Hanyu are well-known in baseball and figure skating. They are eagerly followed whenever they are competing on the world stage.
The sports industry is big, reeling in about US$50 billion in 2015, said NTT's marketing director Seigo Tomatsu for smart stadium solution. By 2025, the industry will more than double ts value to reach about US$136 billion. Apart from the Olympics, Japan is hosting the world rugby union in 2019 and the World Masters in 2021.
NTT is riding this wave with its smart stadium solution which seeks to bring together athletes, fans and the larger community. It blankets stadiums with Wi-Fi connectivity, providing high-quality streaming services and enhanced experiences for fans both in and around the stadium.
Using Wi-Fi, fans can instantly check match statistics, follow the performance of their favourite athlete, watch playbacks or goal replays even as they are watching a match. It also brings live streaming of away matches held elsewhere but transmitted in real time to home stadiums for fans to watch the games together.
Through an app, fans can pre-order food and get it delivered during a match. Other features include premium viewing experience where the fans can follow specific players' movements in matches.
The Kashima soccer stadium, about an hour's flight from Tokyo, has rolled out a smart stadium solution. There are about 500 Wi-Fi access points installed in the stadium allowing fans to easily access sports scores, post photos to social media and communicate with each other as well as to live-stream matches.
The smart stadium solution is currently supporting the Japanese J-League and the Italian La Liga football matches.
Smart stadium solution also includes an immersive telepresence technology called Kirari. It is like a "hologram", providing sports fans not in Tokyo an experience akin to actually being at a sporting or live venue.
The service is expensive, requiring many cameras and a lot of transmission equipment. It is still being tested. If NTT can pull this off during Tokyo 2020, it will be a truly StarTrek moment.
Artificial intelligence
NTT has deployed AI systems for customer call centres using virtual assistants and chatbots.
Financial services firm SMBC Nikko Securities use virtual assistants (VAs) called Cotoha to guide customers through various activities like opening new accounts and trading in stocks. The system is also now connected to the Nikkei stock index which allows the VAs to respond to stock price queries.
Unlike VAs which are able to respond to spoken and written languages, chatbots have set answers to set questions. Both can be used to navigate among other things,directions to restaurants, shopping malls and other sites.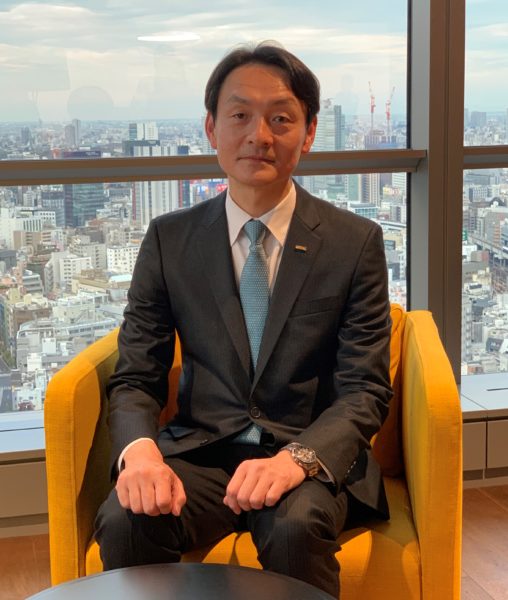 If the VAs or chatbots are unable to provide answers, a human operator automatically takes over the conversation. According to Yasuhiro Mitake, vice-president and head of AI Office, NTT Communications, most callers opt to chat with the VA, with only about 30 to 40 per cent of customers asking for operator assistance.
NTT is also using AI for its own marketing. On the Line messaging app, it has a service called Ask AI where customers can call and ask about product information.
Since it was introduced in August 2017, Ask AI has answered 20 times more questions. These responses resulted in an increase in customers clicking on product pages, meeting a key goal for NTT.
Ask AI let NTT to support customers throughout the day and every day in a week without having to deploy extra staff.
NTT has taken this technology one step further, adding translation for Japanese to English and vice versa. While it has not specifically said that this will be used during the Olympics, translation service will be of great use to the millions of non-speaking Japanese visitors during the event.
In this age when Google Translate is widely available, of what use would be NTT's translation system? NTT's unique advantage is its knowledge base of the Japanese language – it has more in-depth data points than any other company to "train" the VA and chatbots using deep learning and machine learning techniques.
At a glance, the smart stadium and the AI solutions are technologies that are already available, some of which been rolled out elsewhere. However, they are the result of NTT's R&D work and have proven to be useful applications, ready for deployment to meet the deadline for Tokyo 2020.
It is less than 18 months to go before the Olympic torch is lit. NTT's challenge is to ensure that it can deploy speedily if it wants to create a big bang.