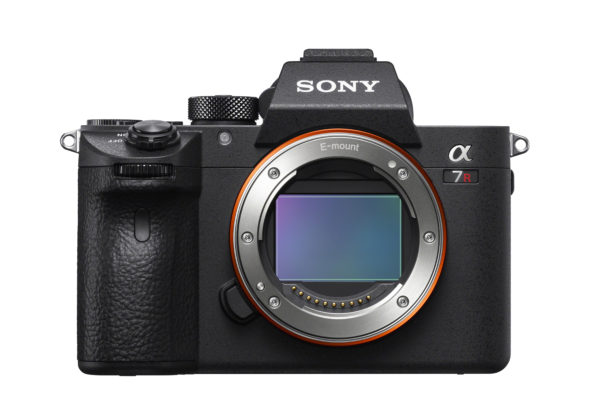 As Sony progressively brought out its Alpha 7 mirrorless big hitters in the past couple of years, it was only a matter of time that a new "R" or Resolution version of the much-loved camera got introduced.
Launched in Singapore this week, the Alpha 7R III will delight fans who have come to like the Japanese company's mirrorless shooters.
Its outward appearance follows the Alpha 7R II so those who are already owned any of Sony's Alpha 7 cameras would feel at home almost immediately.
At first, I had thought the new camera would bring just an upgrade in terms of sensor resolution, as before. I was pleasantly surprised when I had a chance to play it with briefly.
Sony has done a lot more this time round to provide a more-rounded shooter, thanks to its improved auto-focus performance, better skin tone rendering and a higher frames-per-second capture that can be used for wildlife and sports photography.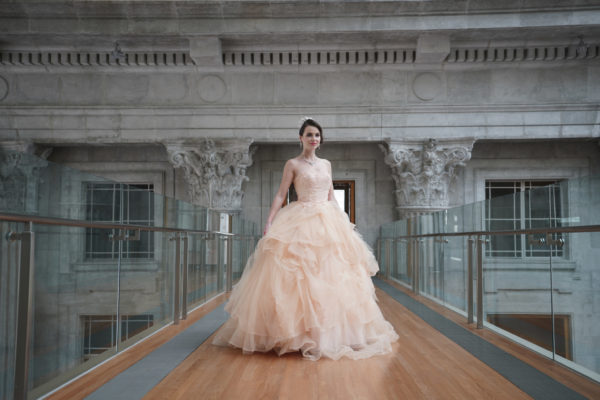 Like the Nikon D850, the A7R Mark 3 is now pitched as a do-it-all camera that fits many common scenarios. There are a lot of changes done under the skin, even though the full-frame sensor's megapixel count remains at 42.4.
After taking the first few shots, I quickly found the image quality has improved. This was evident, thanks to the new image processor.
If that's not enough, there's a new feature called "Pixel Shift Multi Shooting" that allows the image processor to sample more pixel information around an area by shifting the sensor by 1-pixel increments in four directions along the focal plane. The camera will take one photo in each direction to capture the data.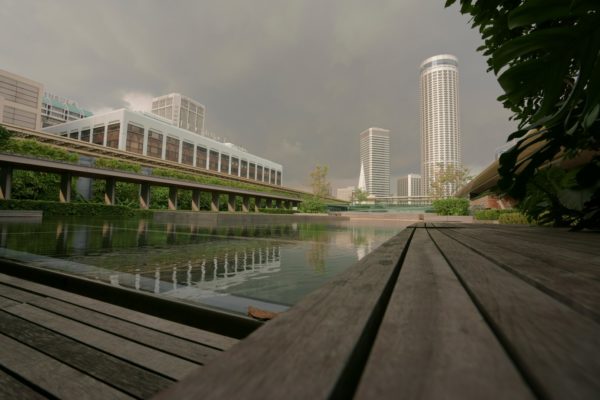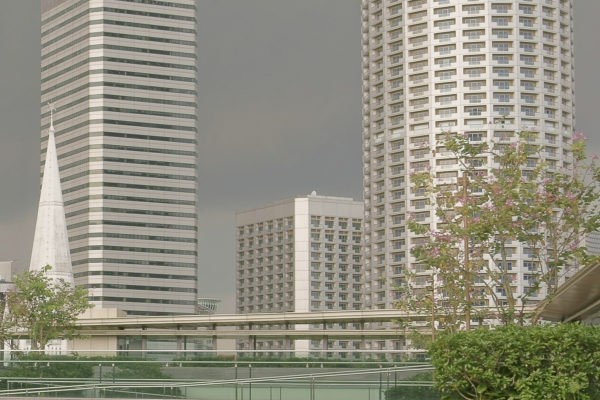 I had assumed that this feature was similar to the "Super Resolution" found in Olympus mirrorless cameras but the Sony camera still saved its images at 42.4 megapixels.
Judging from the increase in the RAW file size from 42MB to 83MB, it's clear more data has been collected. That means more details on closer inspection. With a wider dynamic range rated at 15 stops, details in the skies and shadow areas are more apparent too.
On the whole, the Alpha 7R III may not have increased the resolution, but it now enables photographers to capture more data for post processing.
That being said, if you are using the "Pixel Shift Multi Shooting" mode, you would a tripod to steady things. So, it may be restricted in a way. Product, landscape or architectural shots would be ideal.
What I certainly appreciate is how Sony now renders the skin tones for human subjects. If I rely on natural lighting, the radiance of the skin permeates through the image quite readily with a slight hint of rosiness for a Caucasian model at the launch event.
For Asians, however, it seems to deviate towards the warmer tones instead of the bronze-brown that may seem more accurate, but I am nitpicking here.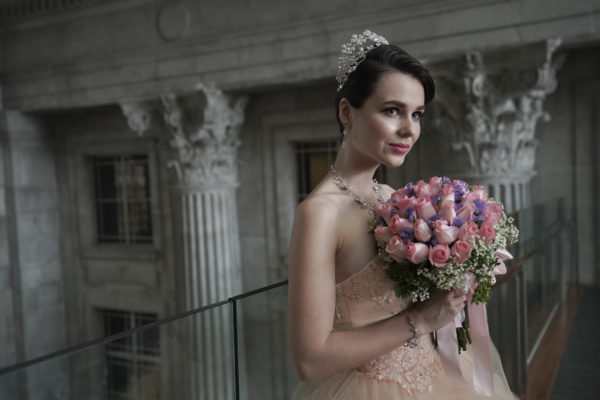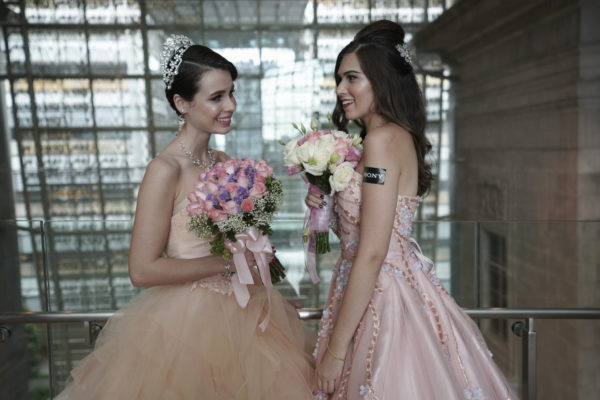 I am also quite happy to get quick and accurate focus on the new camera. Using 399 phase-detection auto-focus points, the A7R III covers 68 per cent of the viewfinder for more accurate focus tracking.
It seems like the new camera has benefited from the introduction of the sports-focused Alpha 9 earlier this year.
The number of frames in the continuous shooting mode has also increased to 10 frames per second from the previous 5. The camera's memory buffer able to absorb 76 compressed RAW files before any lag can be experienced.
For shooters who are into wildlife and sports photography, this is certainly more than enough to capture the right moment. And with dual UHS-II SD card slots, you won't find yourself changing SD cards at the wrong moments too.
The Mark 3 has also allowed silent shutter to be employed with 10-frames-per-second continuous shooting mode as well. So, capturing any action, say, in a concert or play, would not have to mean disturbing the audience.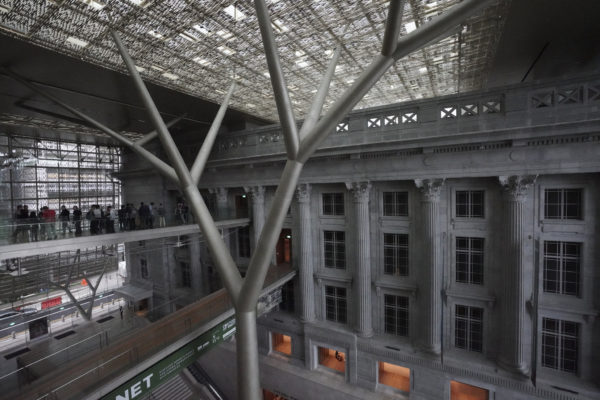 What I do want to see from Sony's Alpha mirrorless cameras is a focus on better ergonomics. Full-frame sensors, when paired with better lenses, which are often bulky, can make the whole setup top-heavy.
This means things can get a little uncomfortable over long stretches of time. You have to constantly balance the camera as you fire away, so you might consider an add-on vertical grip to help with that.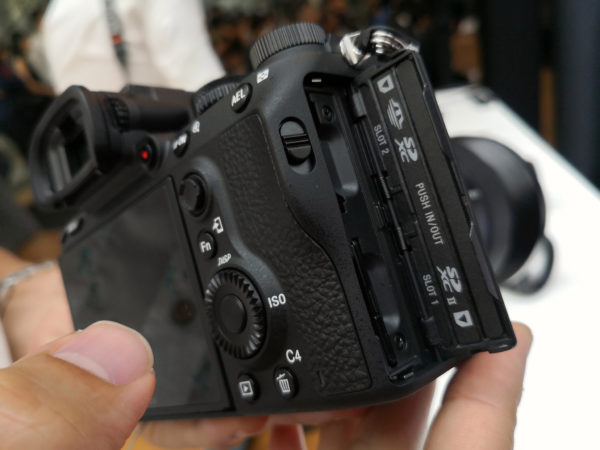 Extra batteries are also highly recommended. A single battery can take up to 650 shots with the LCD screen turned on, and only 530 shots with the electronic viewfinder. That comes a bit short for a professional camera, compared to, say, Nikon's D850, which lets you 1,840 shots.
There is no question Sony has come up with an interesting update to its successful Alpha mirrorless line and is gunning for the traditional big boys even more now.
I'd like to test out the Alpha 7R III even more in the coming weeks. The new camera will be out in Singapore at the end of November, with a sticker price of S$4,699.