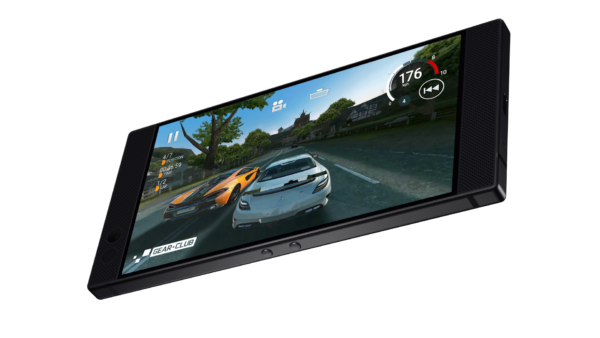 Razer's much-hyped smartphone will be sold by Singtel on November 23, making Singapore the first country in Asia to have the mobile gaming gadget.
The souped-up Android phone won't come with a price tag you'd expect from a current Apple iPhone or Samsung Galaxy Note 8, either.
Though the Razer Phone is exclusive to Singtel at launch, it will sell for S$1,068 without a contract on December 1, on the Razer website. For all the gear packed in, it appears a competitive first phone from the maker of gaming mice, keyboards and laptops.
By comparison, a new iPhone X starts from a stratospheric S$1,648 in Singapore and Samsung's Galaxy Note 8 phablet goes for S$1,398.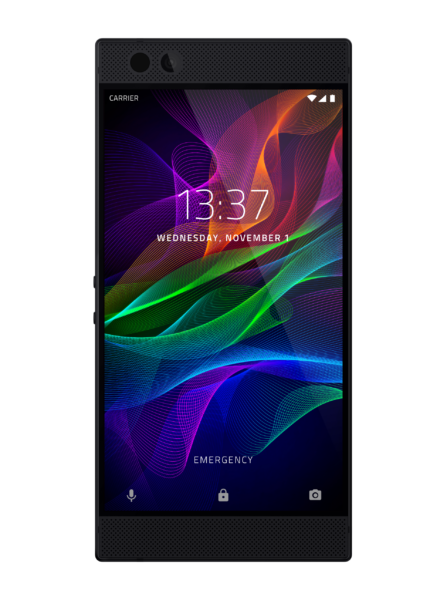 The Razer Phone comes with a 5.72-inch Quad HD display you'd expect from a flagship today. What distinguishes it from others is a 120Hz screen that refreshes fast and syncs with the graphics chip to offer smoother action – something PC gamers like.
The difference you can see on a small screen is perhaps not a major factor for most users. However, gamers tend to look for any added edge their hardware gives them, and Razer is seeking to impress them.
In that regard, the engine inside the aluminium chassis won't disappoint this core group. The Razer Phone comes with a Qualcomm Snapdragon 835 CPU you find on top-end flagships today, plus it is one of a rare breed with a good 8GB of memory.
Again, how much that matters in the everyday mobile experience is still unclear, though it is a spec that will definitely appeal to the PC gaming crowd.
The good thing is Razer hasn't tried changing the game altogether, by forcing people to adapt to the phone. The last time Nokia made people answer a call by placing the thin edge of a gaming phone to their ears (remember the Ngage?), it was at the height of its pomposity, right before its great fall.
Razer, thankfully, has not strayed that far from the current formula. Its new gizmo is essentially a tricked-up Android phone – no, it doesn't run like a PC, as you may have heard – that will make gaming more enjoyable for folks who increasingly do that on the go.
For example, the front-firing speakers promising Dolby Atmos audio and handy 4,000mAh battery are practical, welcome improvements.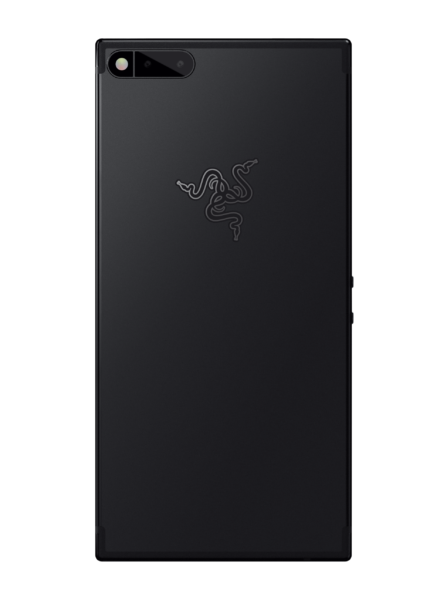 Before its much-anticipated phone, Razer has done well with sleek laptops, proving that it can move out of its comfort zone of gaming peripherals.
But a phone is new territory, nonetheless. The ecosystem is different and this is not Windows/Intel territory.
You might ask why the Android version on the Razer Phone is not the latest – you get Android Nougat and will only have an update to Oreo in Spring 2018.
This is pretty unusual, as flagship phones are expected to have the latest Google operating system. And just about any newly launched flagship phone now has Android 8.0 or "Oreo".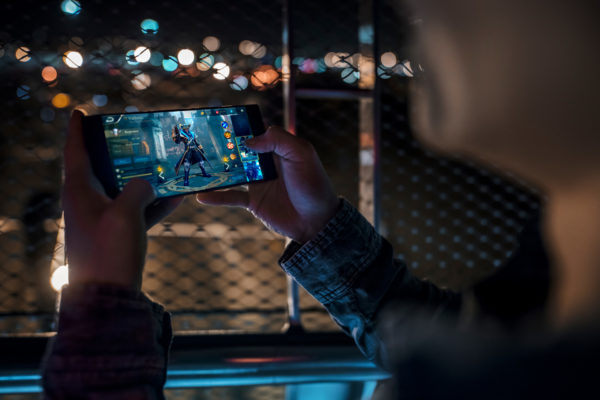 A cynical observer could also link the phone launch to the public listing of Razer on the Hong Kong stock exchange. Nothing like a sleek new phone to drum up some hype, you may say.
At the same time, phone buffs might also recognise the shape of the Razer Phone from the Nextbit Robin, which garnered a small following of Android users seeking alternatives to the usual big brands last year.
Yes, you guessed it, Razer bought Nextbit earlier this year. Thus it's probably picked the best from the phone company to place in its new gaming gadget.
That's not a bad thing at all. Now it's a question of whether users will pick up on this relatively new niche of mobile gaming devices, like how gaming has been rejuvenating the PC industry of late.
We'd try to get our hands on the Razer Phone soon for a more in-depth look.