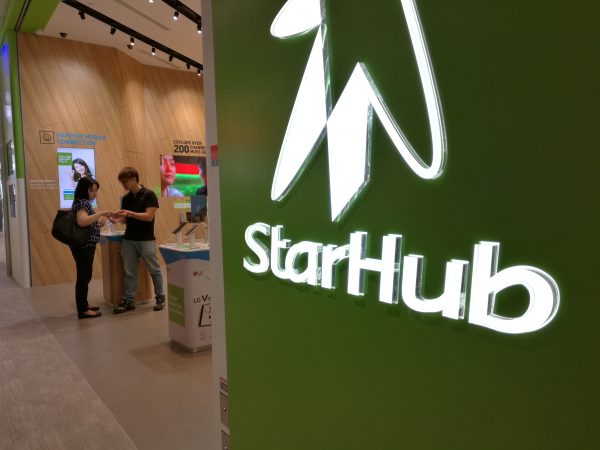 StarHub has moved "hundreds of thousands" of its cable customers onto a fibre broadband network in the last 10 months, before it shut down its old network for good today, the telecom operator has revealed.
The shift marks the end of a cable network that brought the first pay-TV channels to Singapore homes more than two decades ago and which had once led the race for broadband speeds before the arrival of the nationwide fibre broadband network in 2010.
In a media statement yesterday, Singapore's number two telco said that it had completed the move to the new network. The original cutoff date of June 2019 had earlier been extended to the end of September, following last-minute sign-ups for fibre broadband services.
StarHub users, the telco advised, do not have to return cable TV set-top boxes, though it has recycling options for those who want to dispose of their e-waste.
The government regulator yesterday noted that more than 97 per cent of StarHub's cable customers have migrated to newer fibre services.
"StarHub has expressed its commitment to assist the remaining customers," added the Infocomm Media Development Authority, in a statement to the media yesterday.
In the past few years, StarHub has seen dwindling numbers for its pay-TV subscriptions that once drove its business forward.
It had 374,000 residential pay-TV customers in June 2019, down from 438,000 the year before. As a result, pay-TV service revenue fell 23.6 per cent over the same period.
StarHub faces a disrupted market, in which it no longer controls the distribution of content. Former exclusive content partners such as HBO and TVB are selling direct to viewers via their own apps.
Shutting down its old network means StarHub can lower costs involved in delivering its core consumer services, which have come under pressure from competition from local rivals as well as international players such as Netflix.
It will hope to turn things around now that a large part of its legacy and costs has been moved off the books.
The new focus is likely to be on current growing segments, such as enterprise technology services, despite a tough market outlook in the foreseeable future.