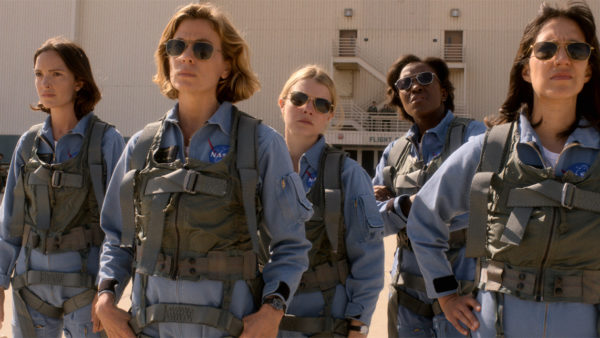 Apple debuted Apple TV+ here in Singapore a week ago on November 1, marking its formal entrance into the video streaming battlefield.
At the last count here, there are more than a dozen streaming services including familiar names such as Starhub TV, Singtel Mio TV, Netflix and Amazon Prime Video. There are also the relatively unknown tubiTV, Kanopy and Mubi.
On November 12, Disney+ will launch its US$7-a-month service with its enviable catalogue from Pixar's animation movies, the Star Wars universe, the Marvel superhero franchise and many, many more.
Viewers are spoilt for choice. With the screws tightening around copyright infringement, people have begun to pay or will pay for premium content, be it sports, documentaries, films or TV shows.
Tiered pricing for the different streaming services start from about S$5 per month to about S$35 a month, with the sweet spot at about S$11 a month.
Compared to this, Apple TV+ is pretty cheap at S$6.77 (US$4.99) per month. It's free for a year if you have bought the iPhone 11 or if you have purchased a new iPad, iPod Touch, Apple TV or MacBook after September 10.
If you don't have an Apple product, you can access the Apple TV+ content on selected Samsung smart TVs, Roku and Amazon Fire TV devices.
Content
Apple TV+ debuted with nine original content available, comprising dramas, science fiction, fantasy, animation, documentary and Oprah Winfrey's Book Club.
More titles are expected. A report from Macworld.com earlier this week said that 35 more titles will be dropped in from end this month.
This strategy of starting small is by design. Apple isn't competing head to head with Netflix, which has a ginormous library of content. Its approach is to provide premium, original content.
Apple TV+ is part of the Apple TV app which aggregates content from more than 20 TV networks such as HBO, Starz, Cinemax, CBS and Showtime. These channels are not free.
Monthly fees for each is about US$5 per month and above. Familiar shows include Power, Star Trek Discovery, Ray Donovan, Jett, Outlander, NCIS, Swat and Seal Team.
Video, video everywhere
I'm probably an outlier viewer, since I have several streaming accounts. On the big screen at home, I watch Netflix (about US$10 a month) with its long-tail content and Korean catalogue of movies and TV shows.
Since I am a United States Amazon Prime member (fees are US$119 a year), I also get access to the content there although I don't have to pay for it. And then there's also Apple iTunes, and now Apple TV+.
On the bright side, I'm not paying anything for Apple TV+ because I just bought a Macbook Air which automatically gives me a free one-year subscription.
I will keep the Netflix account, because that's for the family. Since I am also an Amazon Prime member, the video streaming service is a bonus.
I have discovered that the combo of Apple TV+ and CBS – both available on Apple TV app – gives the most bang for buck.
CBS All Access at US$9.99 (S$13.55) per month is a buffet-style subscription. I can watch numerous movies and the latest TV shows including my current faves Madam Secretary, Hawai Five-O and Grey's Anatomy.
Otherwise, I will be out of pocket by more than US$60 because a new season of each show on iTunes costs between US$9.99 and US$34.99. So the streaming wars have affected my spending on Apple iTunes and I suspect for many other viewers too.
An unexpected bonus is that there are some programmes that are free, like Catherine The Great, a three-episode show with Helen Mirren as the Russian queen. The proviso is that I would have to use VPN to watch some of the CBS shows because they are only meant for US audience.
I am a movie buff, so I will surely sign up for Disney Plus when it debuts next week. How much is my streaming services costing me? I'm not thinking about it.