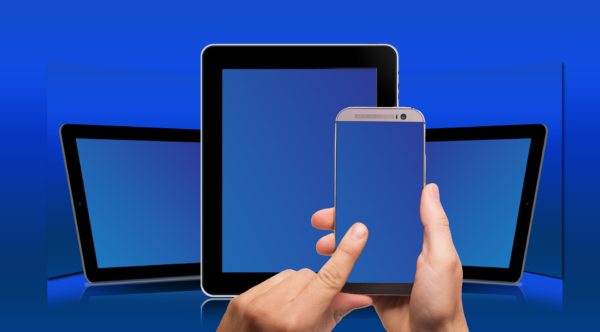 Software giant VMware has unveiled an extensive portfolio of products and services that promise to help customers modernise their applications and infrastructure.
Irrespective of any industry, enterprises are trying to differentiate themselves by increasingly modernising their applications, explained Sanjay K. Deskmukh, VMWare's vice-president and managing director of Southeast Asia and Korea.
This enables them to compete effectively as they embark on their digital transformation journeys, he added, in a briefing with reporters over videoconference this week.
In doing this, enterprises face the dual challenges of empowering developers to deliver better software faster while still enforcing security and operations, he noted.
At the same time, they have to manage modern IT infrastructure which includes data centres, multiple clouds and devices on the edge of the network, he said.
He pointed to customer feedback which suggest that while modern applications are being built on containers, important legacy or existing applications still reside in silos. Hence there is a need for integration under one platform for greater efficiency and productivity.
This is where VMWare's new product portfolio steps in. The new Tanzu portfolio for modern applications, VMware Cloud Foundation 4 with Tanzu and the new VMware vSphere 7 are aimed at increasing developer productivity.
The VMware Cloud Foundation 4 with Tanzu is an automated hybrid cloud platform that now supports both traditional VM-based and container-based applications featuring the new VMware Cloud Foundation Services using Tanzu Kubernetes Grid.
The products and services are expected to deliver better software faster. Enterprises can use them to automate the modern application life cycle, run Kubernetes across clouds and unify and optimise multi-cloud operations.
With the completion of the Pivotal acquisition and its integration into VMware, the Tanzu portfolio has also expanded with new features that promise to increase developer speed and better manage applications running in multi-cloud environments.
On Wednesday, VMware's product briefing for Southeast Asian journalists via a video conference was a response to the impact of the Covid-19 health crisis.
VMware Tanzu was first introduced during VMworld 2019 as a new product portfolio to transform the way enterprises build, run and manage software on Kubernetes.
As part of its new product rollout strategy, VMware had begun testing the products with some customers around the world. In Singapore, DBS Bank had tested the products and found them useful.
In a video presentation released during the product briefing, Jimmy Ng, DBS' chief information officer, said that the new VMware products offered two attractive value propositions.
It helped the bank solve the challenge of managing large containers and Kubernetes at scale with technologies like vSphere 7 and VMware Tanzu, he said.
Together with the modern application development expertise available in VMware Tanzu and Pivotal Labs, the new products also helped the bank re-architect its applications to be "even more cloud-ready so that we can stay one step ahead of our customers", he said.
Later during the media Q&A, Deskmukh said the market demand for VMWare's new portfolio was massive, despite the Covid-19 situation affecting businesses worldwide.
Every customer, he added, is modernising its applications and moving them to multi-cloud platforms. "There is a huge response from the Southeast Asia market where the small- and medium-sized enterprises are leapfrogging and embracing the cloud strategy."