After what has felt like an age since the last Age of Empires (AOE) title in 2005, we finally see a brand new entry into the AOE franchise with AOE IV. AOE IV is a real-time strategy (RTS) game that focuses on managing resources, building up bases, upgrading skill trees, evolving an empire, as well as tactical warfare.
Being a PC-only and a real-time strategy game, AOE IV might not be a title that appeals to the masses. But it'd attract those who gain satisfaction from outsmarting opponents with efficient resource management, brilliant troop manoeuvres, and brutally crushing foes with unstoppable forces.
Ancient Art of War
Unlike AOE III's story campaign, which was based on pure fiction, AOE IV draws inspiration from actual historical events in medieval times.
AOE IV's four main campaigns feature the Normans, French, Mongolian and Russian civilizations, all happening at a different age and time.
These span the 11th century for the Norman Conquest, the mid 14th-15th century Hundred Years War for the French, the 13th and 14th centuries for the Mongolian conquest of Europe and China, and finally the 13th-16th century during the rise of Russia.
AOE IV's single-player campaign plays like a history lesson complete with hands-on tactical sessions as well as documentary-styled educational videos.
Cutscenes with models of troops superimposed on footage of modern real-life locations are very engaging and truly bring the history lessons to life.
I especially enjoy the well-produced bonus documentary videos that go into detail on the various aspects of warfare, such as the workings of the trebuchet, how the Mongol horses were used, as well as the skills of mounted archers.
With actual historians and experts demonstrating and explaining about medieval warfare, it will truly pique one's interest about history.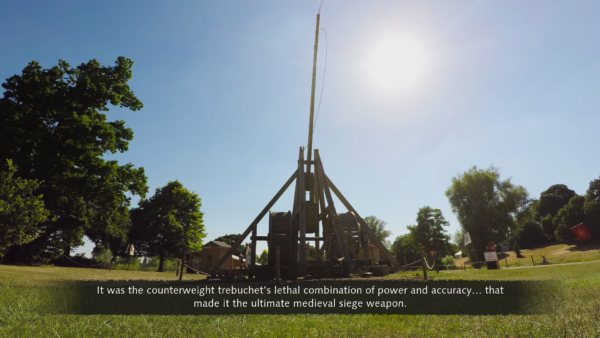 Campaign designs are well varied without feeling repetitive, so each game doesn't always start off with building a base and gathering resources. Rather, there are many parts to a mission that forces you to use a wide variety of tactics to succeed.
Some missions are time-based, which presses you to gather resources and prepare your army in the most efficient way possible. Others switch things around by requiring you to rally allies, ambush enemies and even protect your allies' towns to keep trade and resources flowing before building up your base and army.
Occasionally, the game forces you to split up and spread out your forces, so the key to winning isn't always just building the biggest army possible, but being strategic about using the troops as well.  
The various scenarios are satisfying to play, in that they test your ability to use the skills of units and how to control their attacks for the most advantageous outcome.
There were times I managed to just barely complete the mission with only a few units left, especially those timed missions where you don't have the luxury of waiting to build a big enough army.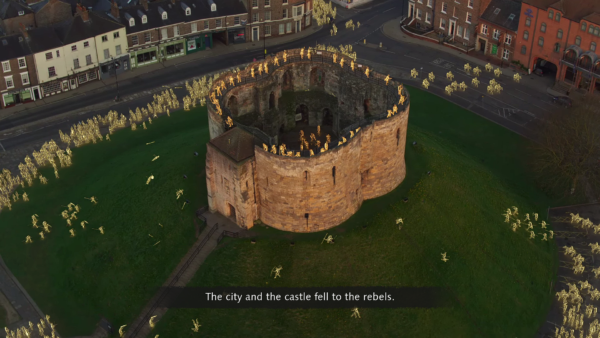 Personally, I enjoyed the Mongol campaign the most among the four as there are more strategies that can be applied using a strong cavalry and nomadic buildings that can be packed up and moved.
The Norman and French campaigns feel rather dull in comparison in terms of unit abilities, but the French campaign makes up for it by requiring a lot of "divide and conquer" tactics, which makes it the most challenging campaign to play.
For those who are new to resource management, combat and siege, or simply need a refresher, there are also "Art of War" challenges that serve as tutorials that provide a safe environment to focus and practise on these essential skills.
I found it quite helpful to learn more about the various buildings and their functions, as well as the requirements for advancing the ages for the empires. So, don't be too hasty to leap into battle without getting the basics right!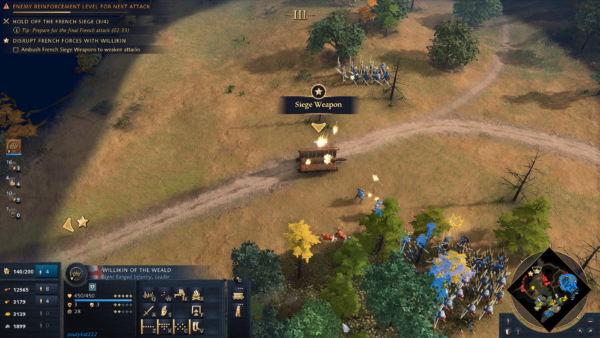 AOE IV's troops work on a "scissors, paper, stone" concept, where cavalry, archers and spearmen each have strengths and weaknesses against the other units. Mastering this is crucial, as a large number of troops can very easily be decimated if pitted against the wrong type of enemy.
Also, troops must be prepared well in advance and used strategically in waves to replace those who have fallen. There are also siege weapons that can tip the balance and are also indispensable in breaking down stone walls, but these tend to be slow moving, fragile and expensive to build.
All in all, there are many tactics and strategies to master in order to win in AOE IV, which makes for a challenging yet satisfying experience.
Not-so-intelligent AI
My biggest gripe is that the units need too much micromanagement and the AI (artificial intelligence) not showing sufficient intelligence. Villagers totally lack initiative and will be standing idly by a burning building and will not repair it unless you expressly click on them to do so.
This is especially frustrating when attacks are happening all over the map and you spend all your time trying to manage the offence and defence, and mending the structures.
The same applies for the troops who have a poor sense of prioritisation. Even as I send the troops to destroy the enemy base, they will continue to attack dormant enemy structures while the enemy reinforcements are actively killing them off unchallenged.
You need to watch the troops and instruct them to attack what will actually kill them first rather than, say, a harmless farm.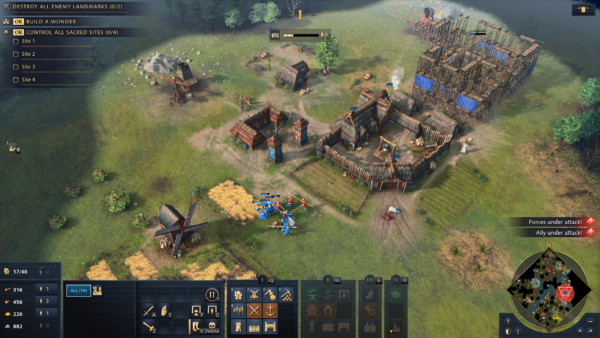 Although AOE IV offers a good number of keyboard shortcuts, such as grouping building types and using the numeric keys (0-9) to quickly select a preset group of units, I find myself wishing that there are shortcuts to bring the camera quickly to preset locations.
I like to plant ambushes in strategic locations like narrow paths or bridges, and it is difficult to find them afterwards on the tiny minimap.
With simultaneous battles happening all over the map, you need to quickly locate your multiple bases to stay on top of resource management, troop development and defending your buildings, but the user interface makes it difficult to do so.
Sight and sound
What is surprisingly impressive about AOE IV is the sound effects and music score. You'd imagine that, with so much action on the screen, the music will probably be something easily ignored in the background. Not so for AOE IV.
The varied and epic score for the different civilisations suits the action on the screen and brings about a truly immersive experience. It's also an elegant way to bring the appreciation of different cultures to the fore, such as Mongolian throat singing featured when playing the Mongols.
Apart from the music score, the sound effects are also very immersive – the hoofbeats as I led the Mongol horsemen in a charge as well as the roaring collapse of the stone walls when siege machines punched through them.
Hearing and feeling the pounding on my desk and tremors beneath my feet makes for an amazingly immersive and moving experience that makes victory more sweet, and defeat more horrifying. 
The English narrator does a fine job in conveying the emotions of war as well as the educational pieces, but my only minor gripe is her pronunciation of the Chinese dynasties and cities can be rather jarring, such as messing up "Jin" versus "Qin" during the Mongol campaign. Conversely, the Chinese troops' voices are pretty authentic language-wise, as far as I can tell.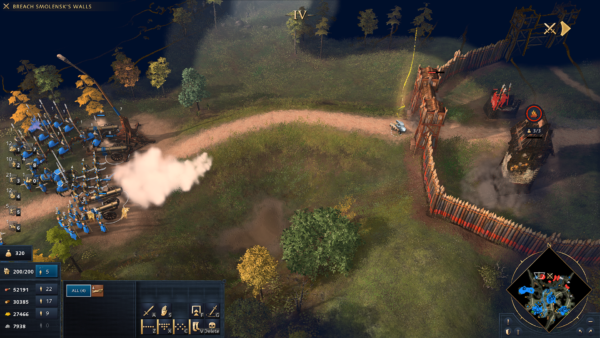 As expected, graphics are greatly improved compared to AOE III, although I was disappointed I wasn't able to zoom in as much as I wanted to.
I always enjoyed watching villages diligently at work on their menial tasks but after the latest update, I observed the animations of the villagers glitching and stalling, and that they are gliding around instead of walking properly.
Despite troops clashing and killing each other, there isn't any visible blood although there are a lot of dead men and horses. Apart from the violence of warfare which we learn in history anyway, there isn't too much objectionable material, so this is a good way to introduce younger players to strategy games as well as some educational historical knowledge.
Fighting on all sides
Apart from the single player campaign, AOE IV also has a multiplayer "Skirmish" mode which offers almost endless replayability with permutations of different civilizations, maps and game objectives.
You can play 1v1, 2v2, 3v3 and 4v4 games against a mix of online human players and/or (AI) opponents on a good variety of 17 maps, as well as eight different biomes for a varied scenery.
There are a total of eight civilizations, featuring four additions that are not in the single player campaign. These are the Chinese, Holy Roman Empire, Delhi Sultanate and the Abbasid Dynasty.
Exploring the different skill trees and specialised units of various civilisations is especially fun, such as the powerful war elephants of the Delhi Sultanate, and the strong healers in the Holy Roman Empire.   
Recent updates in the game, as well as a detailed roadmap released by Microsoft Studios means that players can look forward to more features, including User Generated Content and tools for those looking to do a "What If…?" history project, as well as Ranked Seasons for those competitive players looking to battle others head-to-head and become a true conqueror.
Unfortunately, the latest update also wiped out all of my saved games, so be sure you complete any unfinished games before installing the update!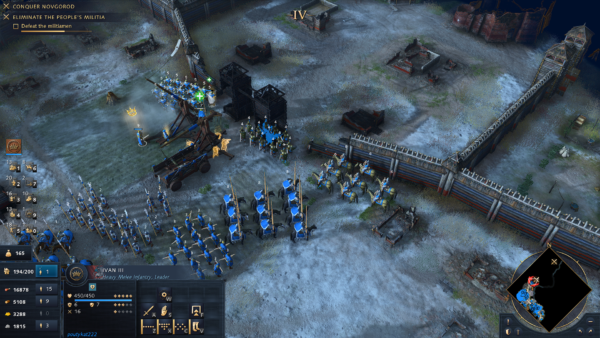 TL;DR
It's been a while since a good RTS has been released, so fans of ancient warfare and historical documentaries will undoubtedly enjoy AOE IV.
The game's focus on actual historical events, lack of gore and high educational value makes it suitable for young gamers, as well as those of us with an itch to be conquerors. AOE IV's audio effects and music are powerful and impressive, and truly add to the immersiveness of the game.
With well designed campaigns and varied missions, there isn't a dull moment in the single player mode, while the multiplayer skirmishes add plenty of replayability to the game.
However, AOE IV disappoints with its poor AI that results in requiring too much micromanagement, as well as its less than stellar user interface design. Thankfully, the developers are committed to improving these in the future and have actually fixed some issues with the minimap recently.
AOE IV is available at S$79.90 on Steam and Xbox Store, and is currently free to play on Xbox Game Pass Ultimate.