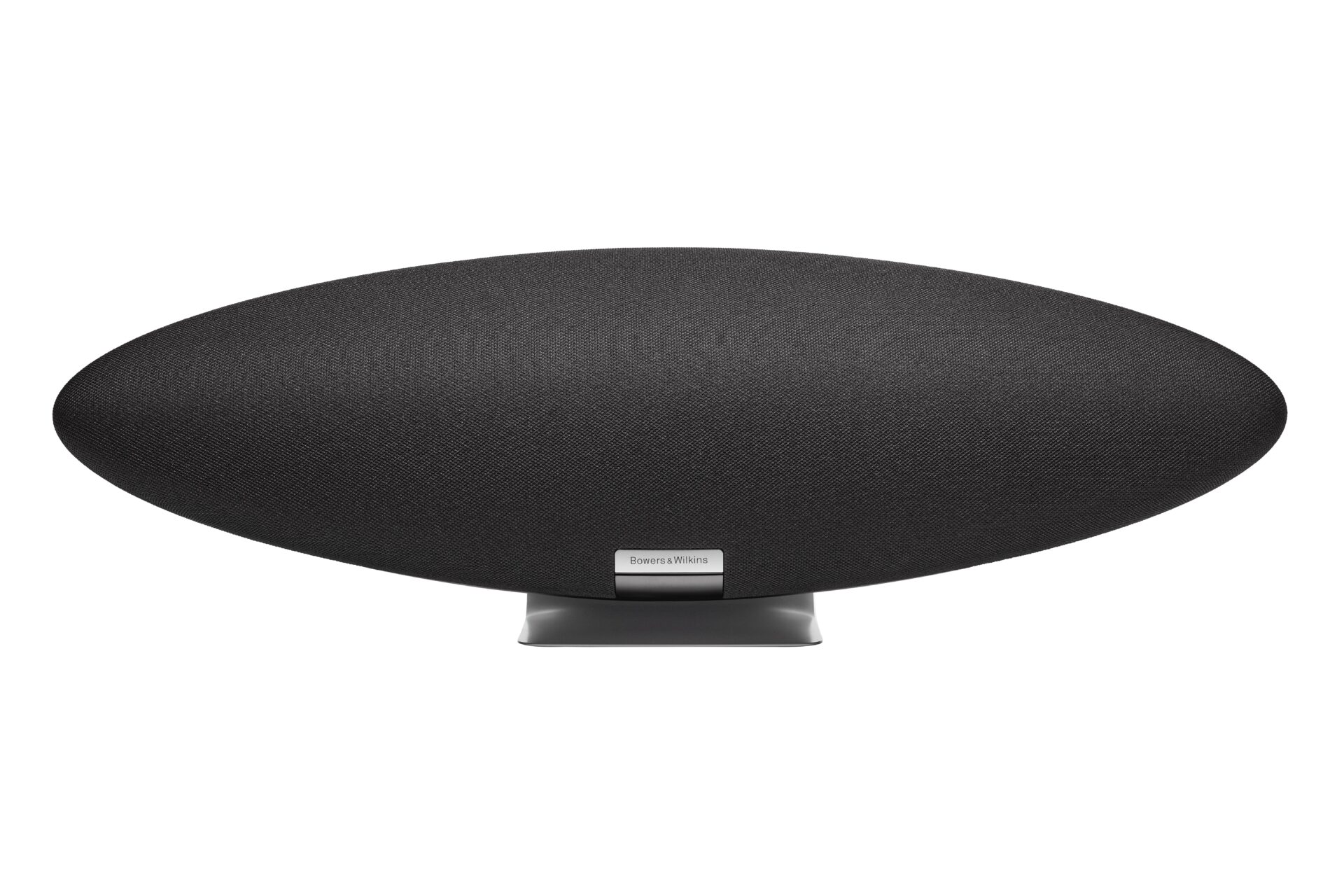 If you're looking for a neat looking speaker that plays the tunes well and never fails to catch the eye, the Bowers & Wilkins Zeppelin will surely rank high on your shopping list.
The wireless speaker has come a long way since the original version sported an iPod dock back in 2007, though the latest that comes with today's modern streaming apps has retained the trademark elliptical shape.
The front-end is clothed in fabric and the controls are subtly placed just behind. Seamless is the word I'd use to describe the design of the B&W Zeppelin.
That's also how I felt about the setup. Like other wireless speakers today, such as those from Sonos, the Zeppelin makes use of a mobile app on your phone to tap onto your home Wi-Fi.
It is easy to get going with the new speaker out of the box, I must say, though like Sonos, B&W also requires you to log in with an account, which might put off some users worried about privacy.
The sound, however, should impress many detractors of such "lifestyle" speakers, especially ones that sport plastic enclosures prone to vibration and distortion.
After trying it out for a few weeks, I'd say the new Zeppelin sounds good enough for casual listening. In other words, when you're not seated at a sofa in front of it and listening intently.
The B&W speaker certainly doesn't lack the balance and weight often missing from a small speaker. Clarity is something you'd find on the Zeppelin as well.
It helps that the 6.5kg speaker is packed with a 240-watt amplifier that powers two 25mm double dome tweeters, two 90mm mid-range drivers and a 150mm subwoofer. Together, they combine to create an unfussed, room-filling sound.
I played back a number of tracks from Tidal, including Yusef Lateef's The Plum Blossom, and I'm impressed by the generally unfazed presentation.
Melody Gardot's Live in Europe concert album also sounded great, with the various parts of the band on stage accompanying the singer's vocals with cohesion and good timing.
The low notes are surprisingly decent too, considering the lack of size here. Play a couple of tracks like John Legend's Green Light and Everybody Knows and you get decently quick bass response.
Of course, the laws of physics still exist for a reason. Despite the improvements in small speakers over the years, there is always a limitation on how realistically they can project sound.
The Zeppelin won't trouble a pair of bookshelf speakers when it comes to stereo imaging and 3D depth, or in other words, casting a realistic audio image in front of you.
If you listen intently, you'd find the audio often sounds like it is coming from the Zeppelin instead of all around it. The width and depth of the imaginary soundstage in front of you are limited, as with most speakers of its size.
That's not to say the Zeppelin won't fit well into your home, of course. I'd happily have it in my bedroom, for example, because it would make for excellent background music to wind down with.
No issue, either, of course, you wish to place it in your living room as your main audio source. Not everyone sits down and intently listens to music – sometimes, it's just great to have as you're having a party over the festive season, for example.
What I do think B&W can improve on is the playback of music from your network drive.
Yes, it does connect via Bluetooth, with support for the new aptX Adaptive codec, but it doesn't let you connect to and browse a network drive to directly play back your FLAC or WAV tracks.
For my tests, I streamed lossless tracks from Tidal (B&W also supports Deezer and Qobuz), which I added to the B&W app during setup.
You can also play back Spotify tracks over Spotify Connect, which means you fire up your Spotify app on your phone then "point" or output the audio to the B&W speaker as you play back.
Perhaps B&W believes that the Zeppelin is aimed more at folks who want minimal fuss, which means streaming services are the main sources of music. That said, I'd like a bit more flexibility.
After all, the S$1,200 the company is asking for is no small change. It's still a fair deal for its stylish design and decent sound, if you play music primarily from streaming services such as Tidal and Spotify.
Coming in black or grey, the Zeppelin will also fit in with your home decor easily. It's an attractive setup if you don't want the clutter of a stereo hi-fi system.