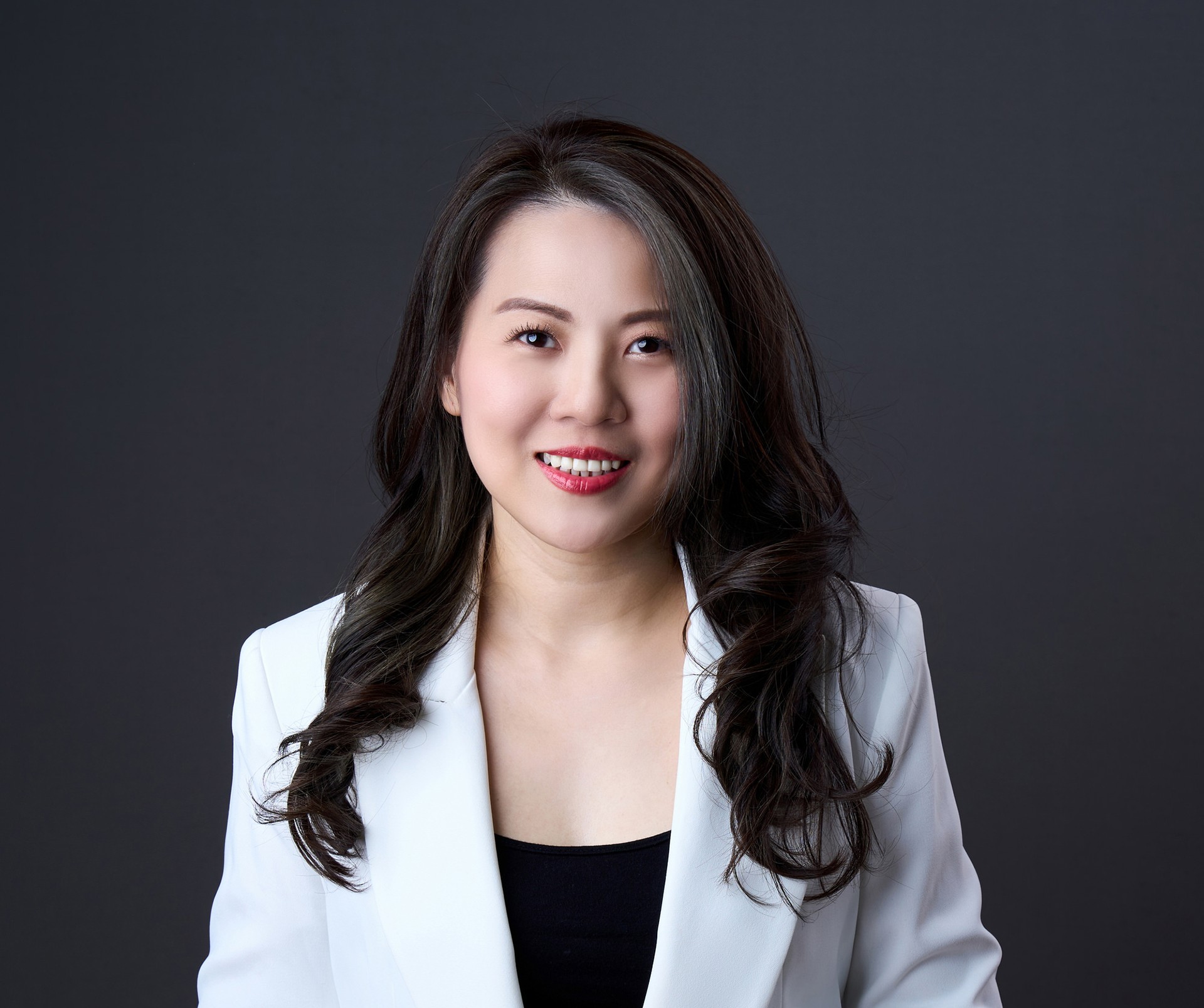 As the pandemic forced many people to rely on the digital economy to deliver food, watch movies and work remotely from home, the environmental cost of these daily transactions, carried out at energy-guzzling data centres, has come into focus of late.
How much should hyperscale operators such as Google Cloud do, along with organisations that increasingly depend on the cloud to run their businesses? Can they improve the way data is crunched so it impacts the environment less?
Sherie Ng, who joined Google Cloud as country director for Singapore and Malaysia last month, told Techgoondu the mood has changed in the past few years in Asia-Pacific, where organisations are looking at sustainability as a strategic imperative that has to be measurable.
Google Cloud itself has embarked on a carbon-free goal by 2030 that includes initiatives in Singapore and Malaysia, for example, the use of solar power to help power data centres here, she says, in this month's Q&A.
Q: Google Cloud's goal to be carbon-free by 2030 is well known. Can you briefly highlight some efforts in Singapore and Malaysia that will contribute towards that, please? 
A: We'd like to first address the common misconception that a net-zero IT strategy is a future aspiration. In reality, companies that have moved from on-premise data centers to the cloud have already made progress on reducing their carbon footprint.
Going a step further, the infrastructure and services that Google Cloud provides to enterprises, including those in Singapore and Malaysia, already have a carbon footprint of net-zero.
Today we operate the industry's cleanest cloud, as the result of Google being the first major company to achieve carbon neutrality since 2007 and matching our annual energy use with 100 per cent renewable energy every year since 2017.
As our next and most ambitious goal yet, we aim to operate entirely on 24/7 carbon-free energy by 2030 at all our data centres, cloud regions and campuses worldwide.
Achieving this goal means going beyond the net-zero model of "emit and compensate" and targeting "absolute zero" instead, where we don't emit carbon from our operations in the first place. Solving this is not just critical for Google and our Google Cloud customers, but essential for fully transitioning electric grids to carbon-free energy.
We remain focused on moving toward our goal along three parallel tracks: purchasing carbon-free energy, advancing new technologies, and advocating for better public policy.
In Singapore, we've been working with Sembcorp on locally-sourced clean energy to support the operations of our data centres and cloud region.
Our first renewable energy deal in Southeast Asia, this includes purchasing surplus energy generated from 500 public housing flats with rooftop solar installations. The solar power generated goes directly into the electricity supply of our operations, thanks to a unique three-party collaboration with both the power retailer (Sembcorp Power) and the solar developer (Sembcorp Solar).
Sustainability has been a core value for Google since our inception and we're committed to doing our part to help move the world closer to a carbon-free future for all. This is an initial step and we're looking to do more across Southeast Asia and the Asia-Pacific region.
Q: Do you think Southeast Asia or Asia-Pacific in general is moving fast enough when it comes to making data centers more efficient or even carbon neutral or zero in future?
A: Every conversation I've had with customers' Board of Directors, CEOs and CTOs since joining Google Cloud has involved sustainability as a strategic imperative.
The consensus is that it's not a CSR program, but one that requires measurement and KPIs set at the board-level – this alone is a substantial movement from a few years back when sustainability was barely on the corporate agenda.
The business leaders I've spoken with acknowledge three things. First, climate change is no longer a distant threat – it's local and personal, and we need urgent and meaningful solutions to address this pressing challenge.
Second, offering sustainability practices is increasingly part of holding the loyalty of customers, partners and employees. Finally, we must work together to aid underserved communities and those disproportionately affected by climate change, including our future generations
In a diverse region like Southeast Asia with countries at different stages of development and maturity, there is no one-size-fits-all solution.
This reaffirms our commitment toward creating custom tools that account for emissions on our cloud and beyond our cloud, whether it's acquiring visibility into the carbon footprint of a customer's entire value chain or quantifying the environmental impact of migrating their data estate to the cloud.
We also bring together our ecosystem partners to create purpose-built industry solutions that solve customers' most pertinent sustainability challenges. One example is a solution that lets retailers, manufacturers and other logistics-heavy companies build a digital twin – a virtual representation of their physical supply chain – by orchestrating data from various sources for a holistic view of their suppliers' emissions and energy consumption, inventories, and other information.
A global logistics provider has used such solutions from Google Cloud to optimise fleet routing and reduced its annual fuel consumption by about 38 million litres, with US$400 million in cost savings.
Another example is JB Cocoa, a Malaysia-headquartered company that's one of the world's major cocoa ingredient producers.
JB Cocoa has been working with Google Cloud to help it gain supply chain transparency and ensure its cocoa beans are sourced and purchased from sustainable cocoa farms, before being used to produce finished goods like cocoa butter, cocoa powder and cocoa mass for eco-conscious consumers.
Q: Hyperscalers such as Google can lead in terms of sustainability efforts. At the same time, how do you convince other stakeholders, such as your cloud customers, to be more efficient in their energy use, say, in optimising resource usage or accepting higher temperatures in data centers? 
A: It's not about us trying to nudge our customers in a responsible direction. Many companies are already committed to sustainability and looking for assistance, so helping them to make that transition is an innovation opportunity for Google Cloud.
With growing requirements for ESG reporting, companies are looking for ways to show employees, boards and customers their progress against climate targets. In collaboration with customers like Atos, Etsy, HSBC, L'Oréal, and Salesforce, we've built Carbon Footprint to allow a company to monitor its gross cloud emissions over time.
Available to every Google Cloud customer for free, this tool provides IT teams and developers with metrics that can help them reduce their carbon footprint. Our detailed calculation methodology is published so that auditors and reporting teams can verify that their cloud emissions data meets GHG Protocol guidance.
One of the lowest-hanging fruits for reducing gross emissions is locating and deleting unattended projects. Last August, we used our Active Assist tool to analyse the aggregate data from all customers across our platform and found that over 600,000 kgCo2e was associated with projects it recommended for cleanup or reclamation.
This led us to add a new sustainability impact category to our Active Assist Recommender tool, thereby extending its original core pillars of cost, performance, security, and manageability.
The recommender uses machine learning (ML) to identify, with a high degree of confidence, projects that are likely abandoned based on API and networking activity, billing, usage of cloud services, and other signals. By deleting these projects, customers not only reduce carbon emissions, but can also reduce costs and mitigate security risks.
A Google-commissioned study by IDG shows that 90 percent of IT departments have already made sustainability a priority, but building more sustainable applications and infrastructure is not easy. There are technical challenges and the perception that climate action is costly.
With each tool that we're making available to help companies measure and reduce their carbon footprint, Google Cloud is reducing the barriers they face in adopting more sustainable technology practices.
Q: Even AI, which often helps us to use resources optimally, comes with a carbon footprint. How can we use AI to boost sustainability efforts in future without worsening the situation? 
A: To make IT operations greener, Google has designed highly efficient Tensor Processing Units – the AI chips behind our advances in ML – and outfitted all our data centers with high-performance servers.
Since 2014, we've been using ML to automatically optimise cooling in our data centres. Smart temperature and lighting controls have been deployed to further reduce our data centers' energy use.
Other examples of AI and ML helping to reduce the carbon footprint of IT operations include Active Assist Recommender, which was mentioned earlier, carbon-intelligent computing and in harnessing next-generation geothermal power.
Researchers have found that worldwide data centre electricity consumption stayed close to flat in the last decade, even as computing needs grew 550 percent. Google has led this trend: we now deliver around seven times as much computing power with the same amount of electrical power, as compared to 2016.
Many customers then face difficult questions about how their business impacts the natural environment today, and how it will be affected by climate change in the future.
In the past year, we've been working with a number of organisations to combine Google Earth Engine technology with tools like BigQuery and our Cloud AI Platform to develop new solutions for responsible commodity sourcing, sustainable land management and carbon emissions reduction.
Unilever, for instance, is working with Google Cloud to leverage cloud computing, satellite imagery and AI, to build a more holistic view of the forests, water cycles, and biodiversity that intersect with its supply chain. This is raising sustainable sourcing standards for suppliers and bringing Unilever closer to its goal of ending deforestation and regenerating nature.
Earth Engine enables companies to track, monitor and predict changes in the Earth's surface from extreme weather events or human-caused activities, thereby helping customers to reduce operational costs, mitigate and better manage risks, and become more resilient to climate change threats.