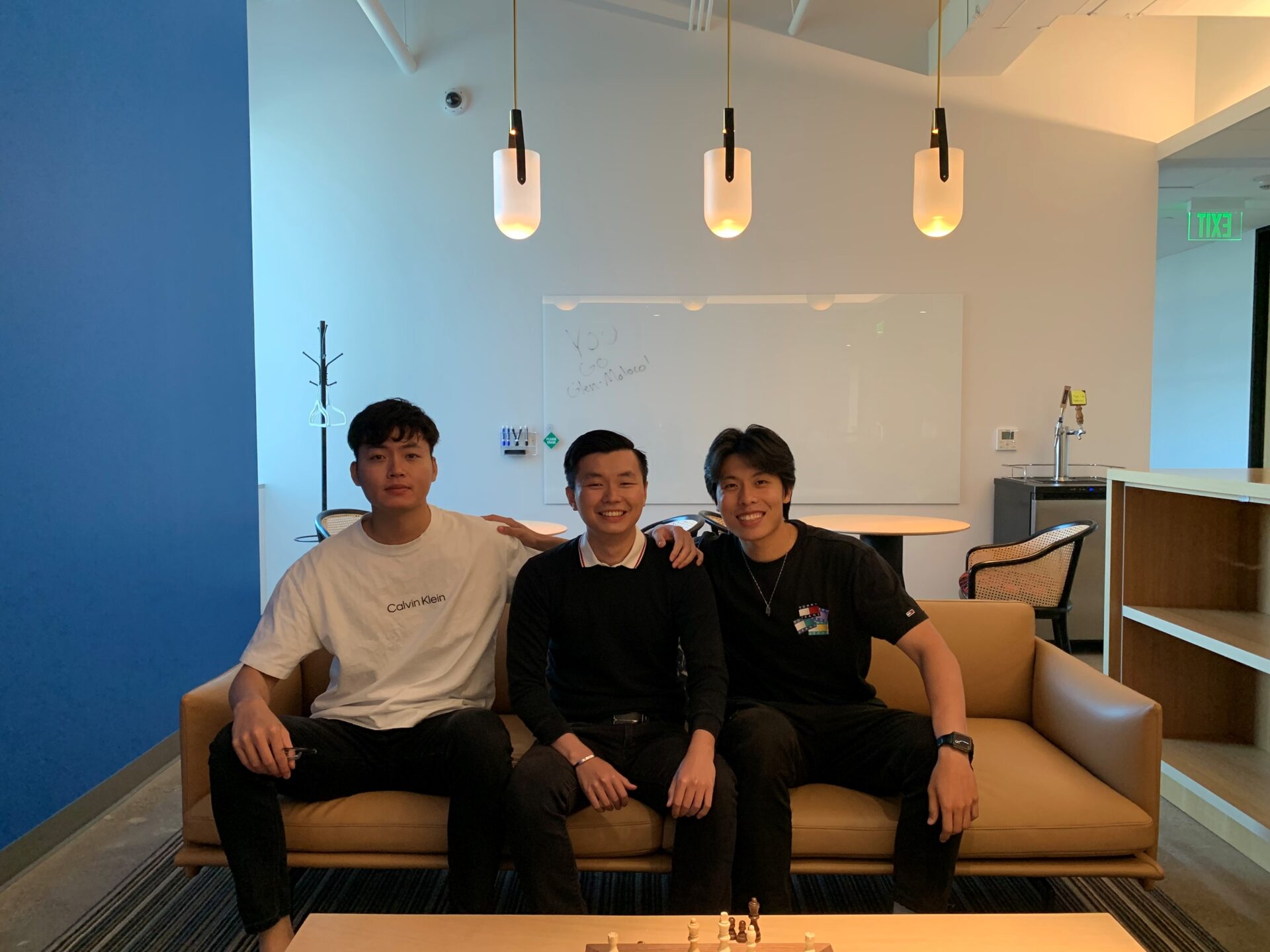 As a frequent online shopper on e-commerce site Taobao, Lin Huai An found he could get good prices on items like keyboards and K-pop photo cards. However, his friends could not enjoy the bargains since Taobao is published only in Chinese.
To help his friends close the communication gap, he set up a service to enable them to shop on the site. They would tell him what they want, and he bought for them. Taobao sellers then paid him a commission.
"I had finished my A-Levels and was waiting to be called up for National Service. So, during that time, I wanted to do something and earn pocket money," said Lin, 24, of his early entrepreneurial experience a few years ago.
But it was only when he became a computing science student at the National University of Singapore (NUS) later on that he realised the importance of technology for business operations.
In July 2020, he developed a Telegram bot to deal with the orders, facilitate payment and manage shipping. The following month, he formalised his business, setting up a company called Shoppal.
This experience kickstarted his interest in entrepreneurship. To learn more on how to develop and grow the business, he successfully applied for an overseas internship programme called NOC, or NUS Overseas Colleges.
NOC is NUS' flagship internship programme which aims to provide experiential learning in entrepreneurship and to inculcate an entrepreneurial mindset in students.
Lin worked for Moloco, an adtech company founded in 2013 and which helps businesses use data to better identify their target audience and customers.
Due to the pandemic, he started his internship in Moloco's Singapore office in July 2021 before continuing in the company's headquarters in Silicon Valley in December when cross-border travel restrictions were relaxed.
Lin was one of three NUS students who interned at Moloco last year. The other two were Jed Lee, and Seow Lida, both 24. All are studying computer science.
Lee and Seow also interned at Moloco's local office before leaving for the United States in October and November 2021 respectively. They completed their internship in June 2022 and have returned to Singapore to complete their fourth and final year at NUS.
All found the internship valuable because the work they did in software development enhanced what they learnt in class.
Lin built software tools to help sales and account management. Seow worked on fraud detection while Lee worked on brand safety looking out for shady apps posing as click baits.
Lee said: "We dealt with data and analytics, we were exposed to new types of data, we solved challenges like how to process and gather insights from new data. We built software tools and also learnt about business operations."
They also had the opportunity to interact with Moloco's founders. Said Lin: "They made the effort to spend time with us, to share their founding journey, the challenges they faced and how they were resolved."
Inspired by their internship, all three want to be entrepreneurs. Lin will continue to grow Shoppal when he graduates while Lee is working on his current business selling floral bouquets. Seow has a few startup ideas but he intends to get working experience before diving into entrepreneurship.
NOC is in its 20th year and is the first in the world to introduce experiential learning in entrepreneurship to undergraduates. The 3,600 strong NOC alumni has made strong contributions to the startup ecosystem.
Figures from a 2019 survey by NUS Enterprise highlighted that its alumni founded nearly 1,000 startups here like Shopback and RateX, as well two unicorns in Carousell and Patsnap.
Many others found employment in startups, venture capital firms, accelerators and incubators, where they can apply their entrepreneurial skills.
Each year, around 1,000 NUS students, usually in their third year of studies, apply for the NOC programme. In 2020, close to 200 students were selected.
They interned for six- to 12-month periods with technology startups in over 15 locations, including Silicon Valley in the US, Toronto in Canada, Stockholm in Sweden, Ho Chi Minh City in Vietnam and Shanghai, Shenzhen and Beijing in China.
For Moloco, the three interns contributed to its operations during their 12-month internship. Morden Chen, Moloco's business director for Greater China region and Southeast Asia said they were actively involved in business operations and data analytics work.
"We treated them like full-time staff, and they were given a lot of autonomy in the way they carried out their responsibilities," he added.
The company accepted the first NOC intern, Ethan Chen, in 2018. After graduation, Moloco employed him as a data scientist. Moloco hopes to get more NOC interns in future.