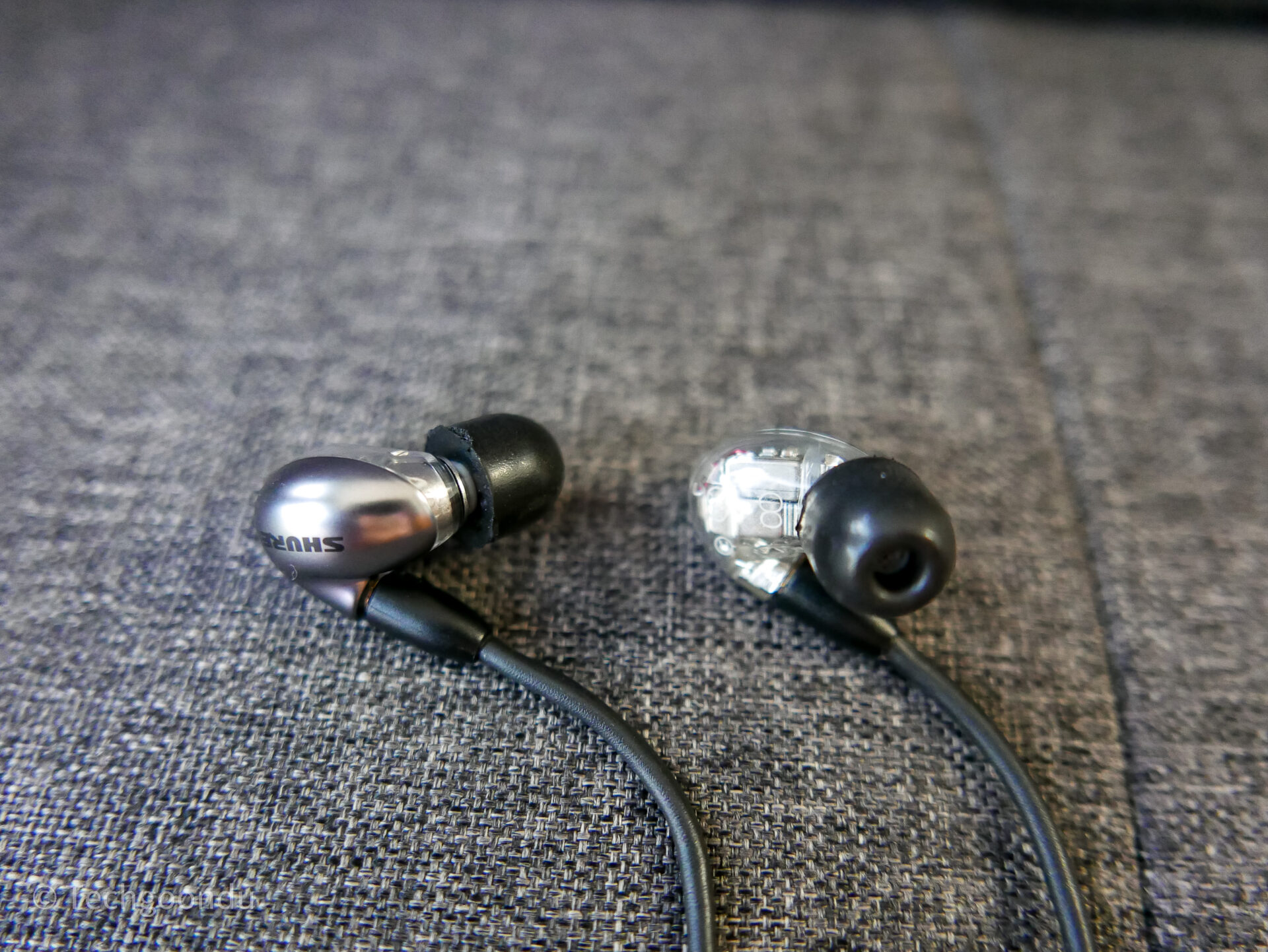 Take the Shure SE846 Gen 2 out of their pretty box and it's clear from first impressions that these are heavyweight earphones that mean business.
A transparent design exposing its circuitry is like a throwback to the days before wireless ear buds, when the first-gen SE846 were out, but the thing that strikes you most about these new wired earphones is their size (and heft).
There's good reason here because there are no fewer than four drivers packed in. A three-way system maps out the low, mid and high frequencies, while a low-pass filter promises the performance of a subwoofer for the lows.
From listening to them for a few weeks, I tell you these are really impressive earphones to accompany you on a rainy afternoon.
What stands out immediately for me is how well the earphones work to cut out external noise. Shure says they are "sound isolating" and can block up to 37dB of noise, which I'd say is pretty good in actual use.
While the SE846 Gen 2 are not active noise cancelling earphones, once the music plays, you actually don't hear much outside sounds. I certainly don't hear my son's YouTube video even though he's sitting a metre away from me.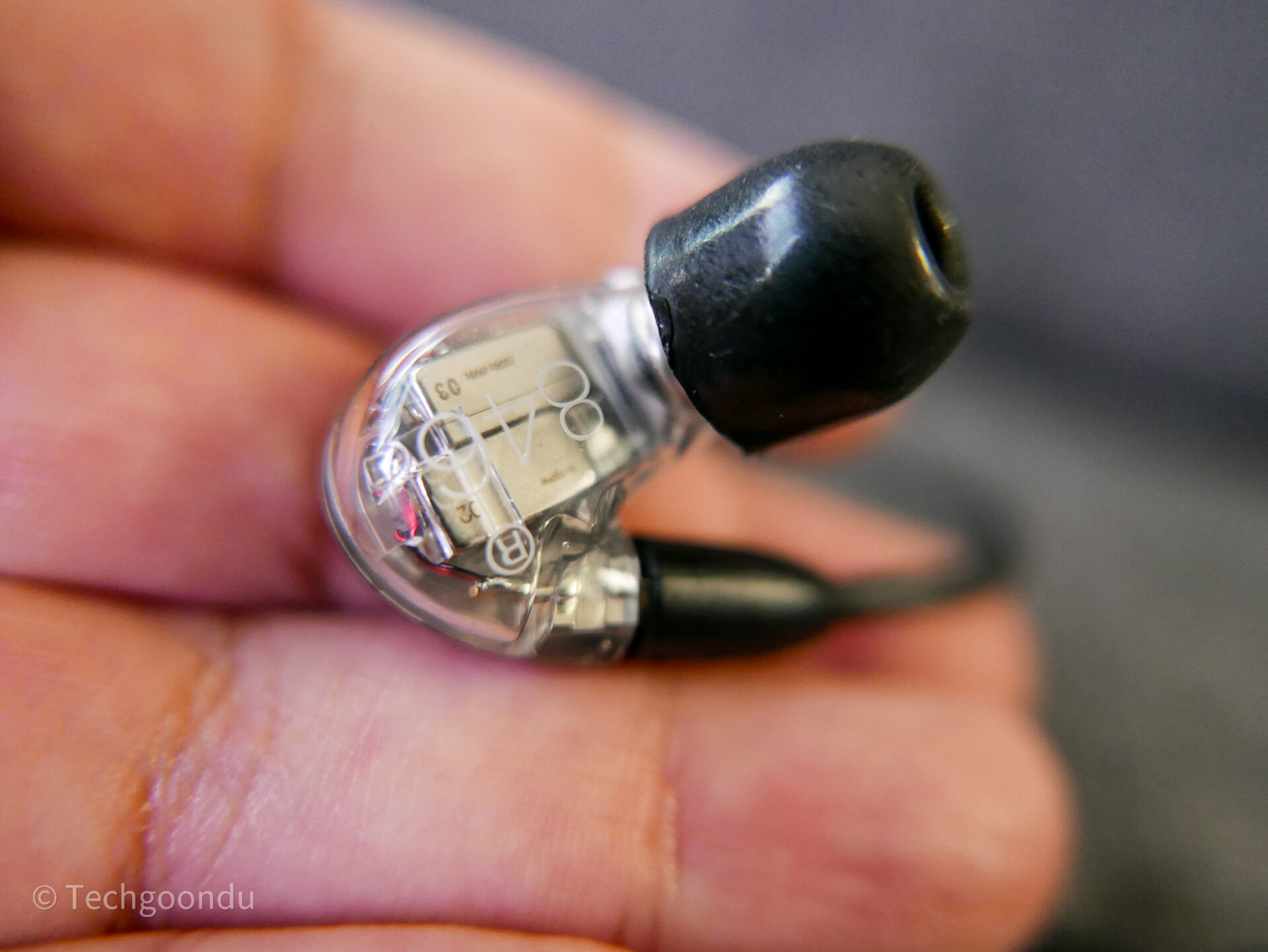 What I also quickly notice are the clarity and detail of the Tidal tracks I play back on my Hiby R3 Pro player, which I plugged the earphones into.
What I really like is the transparency that you'd notice on well recorded tracks. For some familiar ones, listening to them is like having a veil lifted so the performers seem to be playing directly in front of you.
The detail extraction is also impressive with a wide variety of material – many of the small intricacies I'd not head before come across well on these Shure earphones.
Sting's Por Su Amor is one example. Some of the softer instruments in the background are distinct and clearly apart from the louder guitar and percussions.
Cassandra Wilson's Harvest Moon, another test track I often hear, also comes across well with the details, such as the high notes being clearly audible. Speaking of that, the treble impresses with its sparkle and extension in many instances.
Another track I enjoy listening to is Damien Rice's Elephant. In the busy ending, you can make out the female vocalist joining in amid a flurry of loud instruments in the foreground. Her voice is clearly separate, even if soft.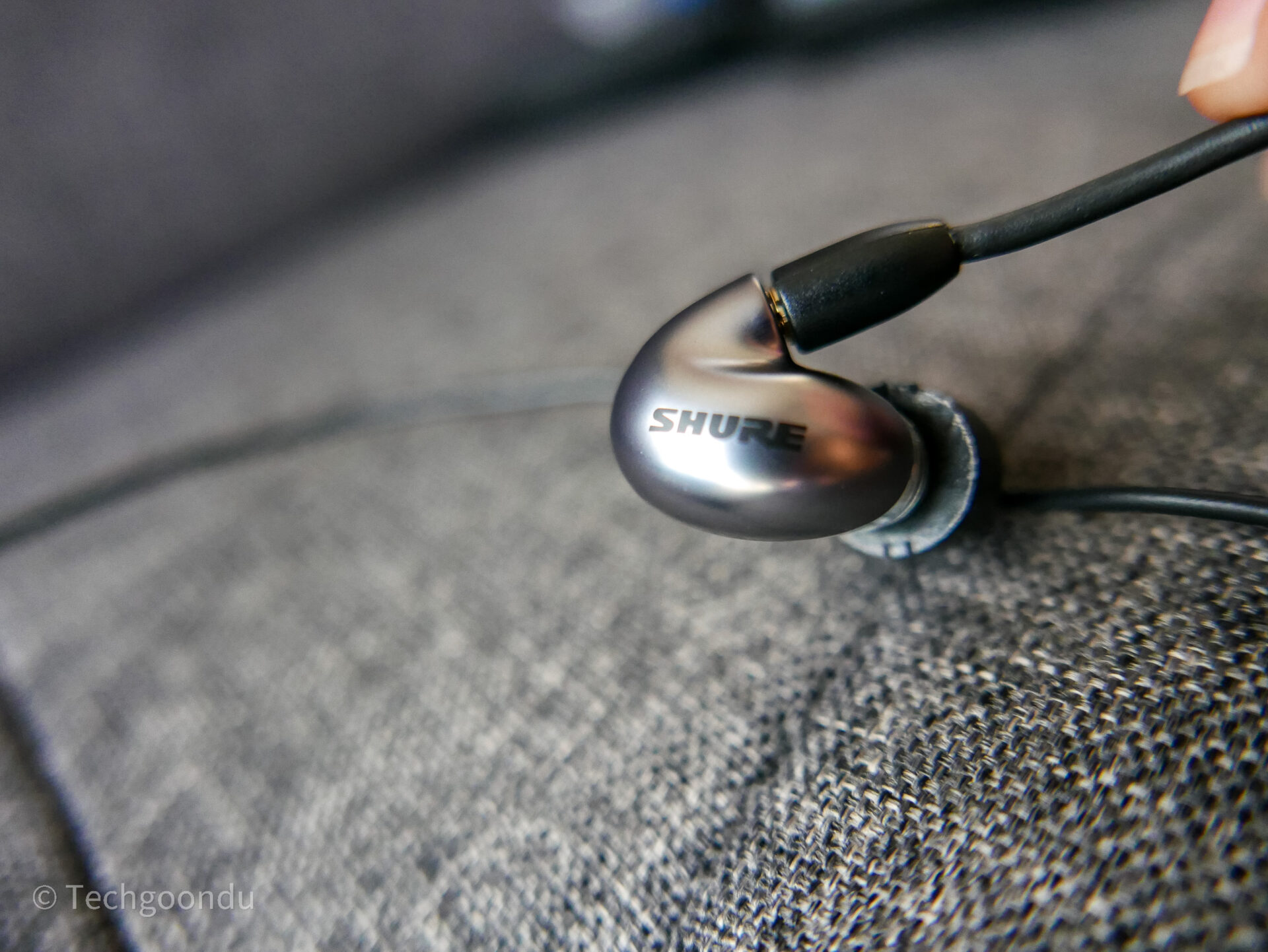 Indeed, listening to a vast number of tracks, I often pick up little nuances and details, like Yusef Lateef's quick draws of breath as he performed The Plum Blossom with the xun, a traditional Chinese wind instrument.
I would also characterise the sound as airy and open, so it's easy to imagine a live performance instead of trying to grapple with audio that is congested or stuck in your ears.
The soundstaging is top-notch as well. U2's new version of Pride (in the Name of Love) showcases Bono's vocals well, projecting an image of a small intimate performance. The same for Sting's The Bridge, which comes across as a simple but poignant performance.
Even with pacier tracks, the Shure SE846 Gen 2 don't miss a beat. The earphones are certainly at home with Massive Attack's hip hop tracks, as they are with the frenetic Tenet movie soundtrack.
Here, some folks who expect a bit more of the bass driver might wish for more extension. While the low end is tight and compact on many occasions (my preference), some users may want a bit more slam and scale.
For me, what's more important is the coherence of the drivers involved in putting together a believable and enjoyable soundscape.
With the SE846 Gen 2, the various segments seem well integrated and more than a sum of their parts. Just fire up the Tenet soundtrack, which comes with lots of sudden peaks and troughs, and a poorer pair of earphones would struggle to manage the transitions well.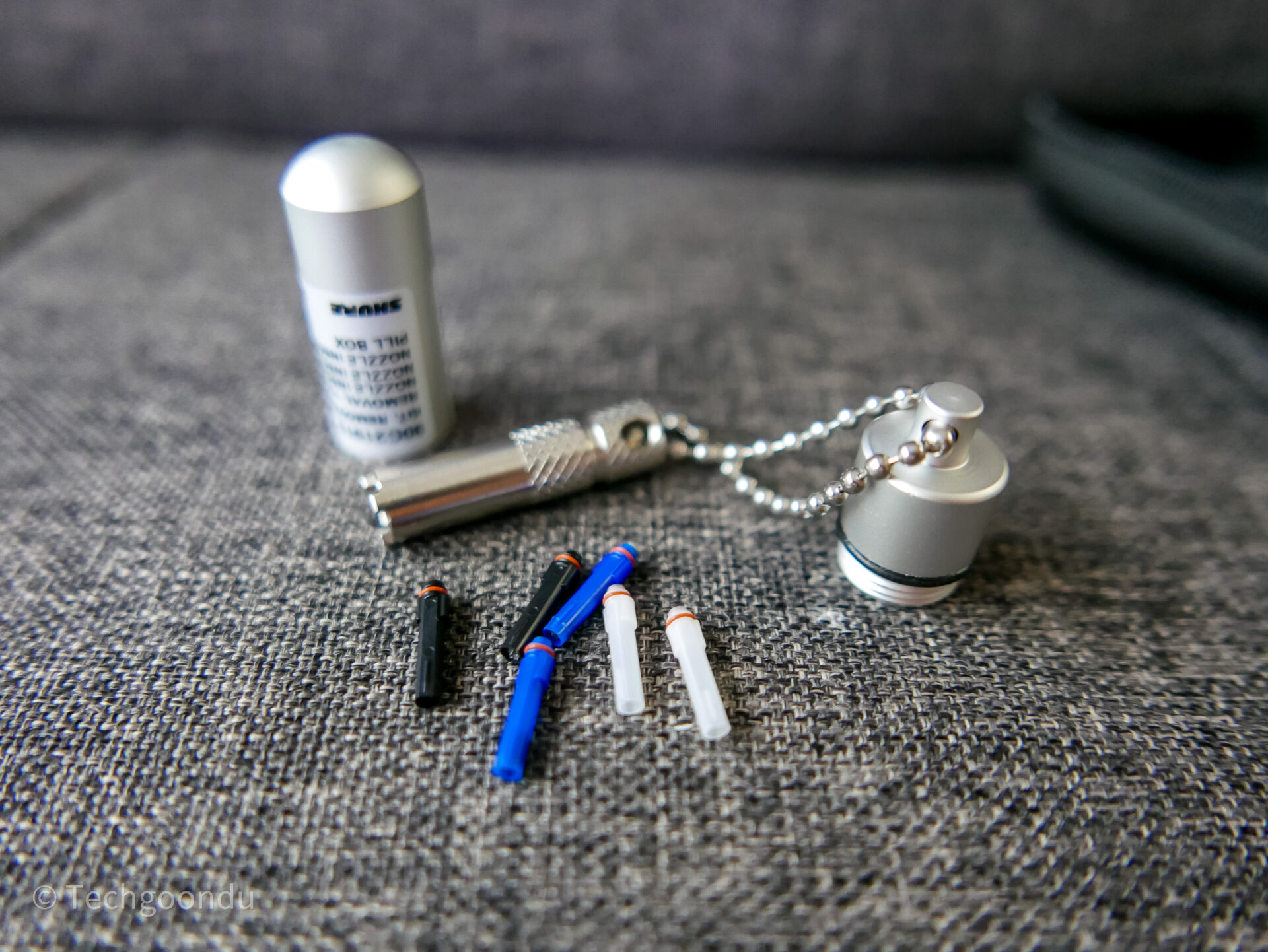 Good news is, the folks at Shure seem to have thought of tweakers who want to customise the sound in minute detail. Yup, like changing frequency response through a hardware tweak.
So, inside the included semi-hard travel box, you not only get lots of ear buds for a comfortable fit but you also have extra nozzles or filters that you can use to replace the ones that come with the earphones.
The default "extended" ones are great for me because they are said to enhance imaging clarity and add an "airy" quality to the audio.
However, you can also change them out for "balanced" nozzles that promise more clarity and detail. Or the "warm" nozzles for more bass presence and "bright" ones to highlight the treble.
For those who wish to get their own cables, yes, the SE846 Gen 2 earphones come with detachable cables. Just look out for a replacement that uses the MMCX connector.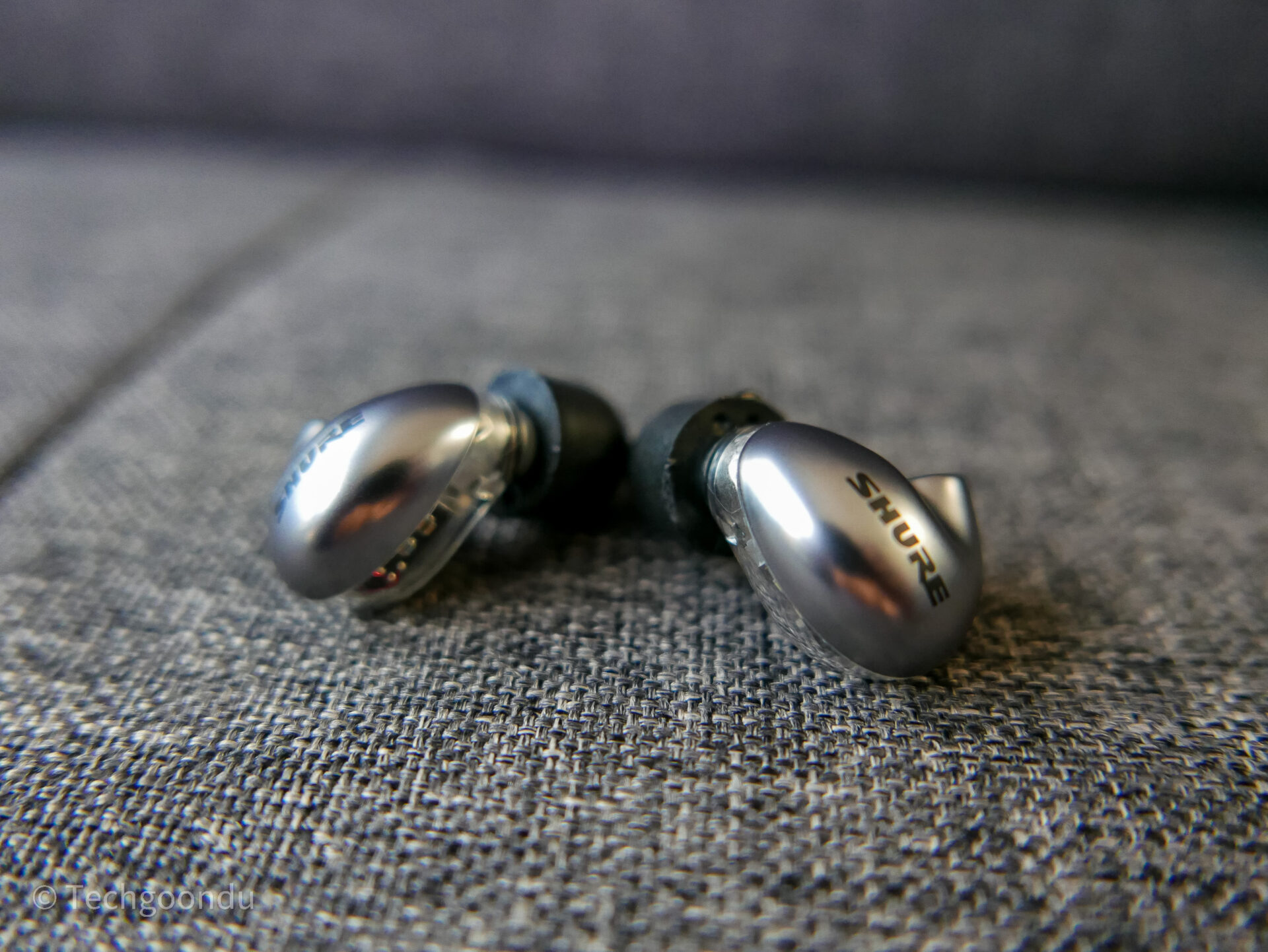 So, what's not to like about the new Shure earphones? Well, there's always the heft involved in packing a handful of drivers into them, so make sure you try out the earphones to see if they fit your ears well.
Compared to Sennheiser's single-driver IE 900 or IE 600, for example, the Shure earphones are going to be bulkier. Then again, you get the detail and clarity of discrete drivers.
Another problem is price. In the United States, the SE846 Gen 2 earphones are going for US$899 (S$1,187) but the list price here in Singapore is substantially higher at S$1,499.
Perhaps the exchange rate has changed in recent weeks, but that's still a substantial difference, which might prompt potential buyers to look elsewhere.
That high price also detracts a little from the great performance that the Shure earphones deliver.
I'd still recommend that you go give them a listen and be blown away… then find a dealer that can offer a discount that brings the price closer to S$1,000. If you can get such a deal, these earphones would be tough to beat.