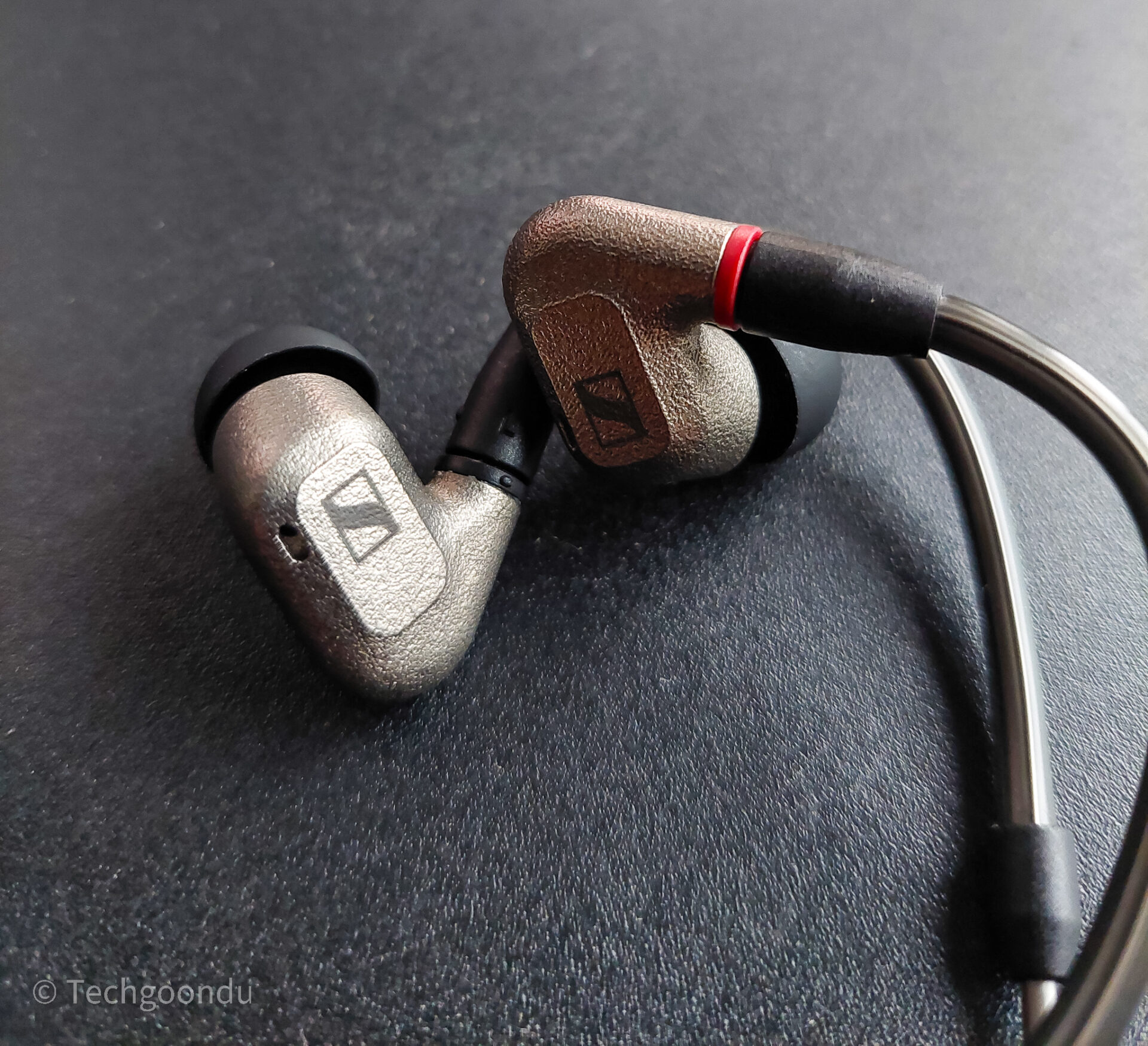 First, there was the IE 300, then came the IE 900 flagship earbuds that brought uncommon audio quality last year. The latest from Sennheiser, the middle-of-the-road IE 600 earbuds, are for folks who want the quality of the top-end model without spending more than S$2,000 for it.
Costing S$1,099, the IE 600 are not that cheap either, but what if I told you they offer most of the sonic quality of its nearly-twice-as-expensive sibling?
Yes, that's why the new earphones feel like a sweet spot for folks looking for a pair of high-quality in-ear monitors (IEMs).
Taking the earbuds out of the box, the first thing you'd notice is the material used. Instead of aluminium on the IE 900 and more prosaic plastic-like IE 300 housing, you get an exotic "amorphous metal" housing, 3D-printed in Germany.
The earbuds are hefty enough and feel reassuringly solid. The texture is unique and gives off a premium feel. At this price, that's what you'd expect.
Like the more expensive flagship IE 900, the individual IE 600 transducers are handpicked and matched by Sennheiser and you're promised less distortion.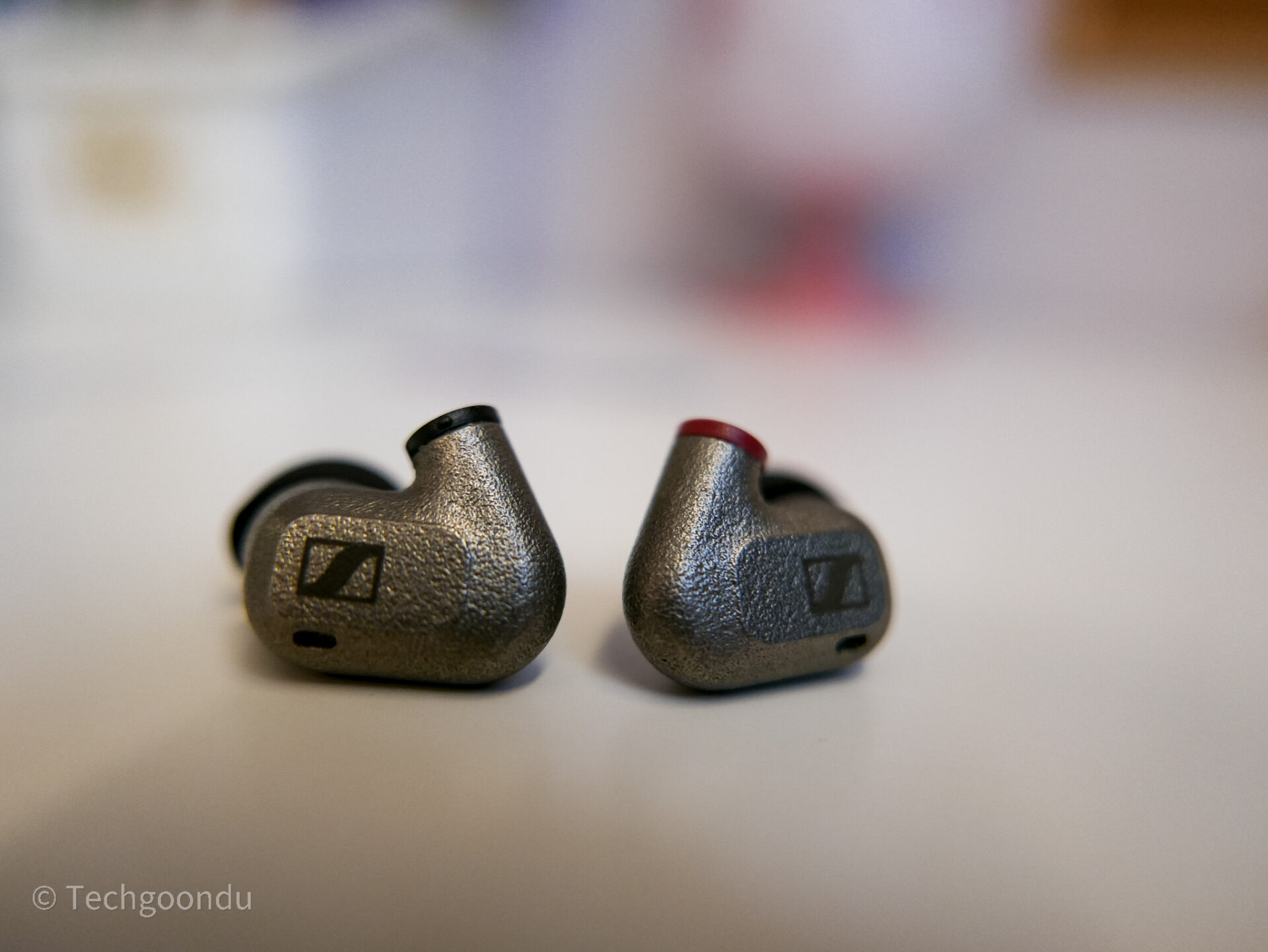 These transducers are Sennheiser's TrueResponse 7mm parts that appear in a number of its earphones, but they get a bit more treatment here than on the basic IE 300.
Included in the IE 600 is a dual-resonator chamber that promises to deliver audio that is clear of unwanted distortion, though this is less elaborate than the IE 900's triple-resonator chamber.
How does that translate to audio quality? At a media demo a few weeks back, I tried out all three pairs of IE earbuds with some high-end Astell & Kern players and it's fair to say, the IE 300, while very good, are a clear distance off the IE 600 and IE 900.
The two more expensive models are a little more precise and detailed, while having the bass just a slight bit more tightened, if I were to nitpick.
Between the IE 600 and IE 900, however, I'd be hard pressed to find a clear line, especially if you have them both on a balanced connection with a good music player, which delivers a much richer, fuller sound.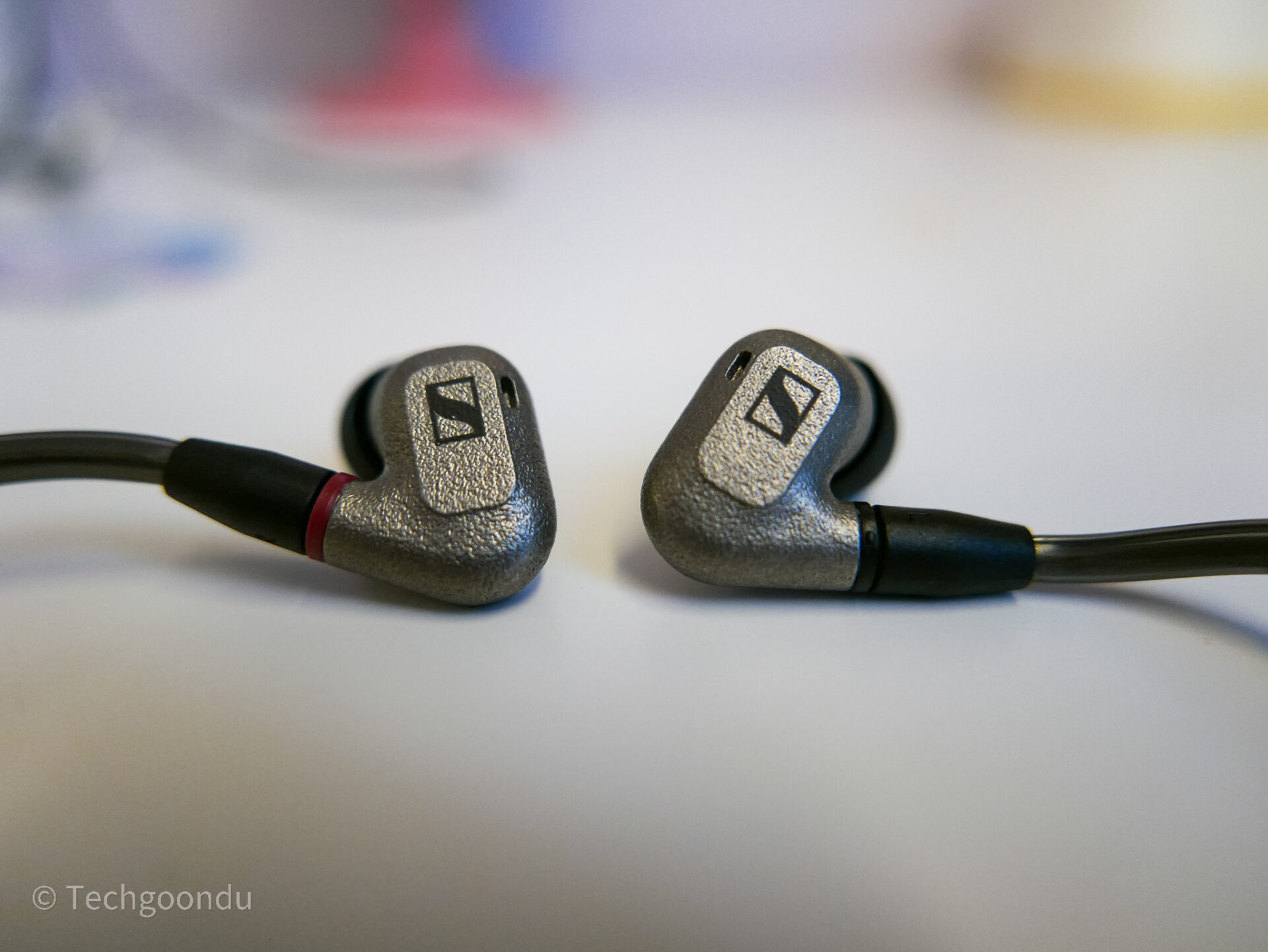 Okay, my comparison was done on a S$2,000 music player. How do the IE 600 fare when plugged into a more modest HiBy R3 Pro? Still very well, I'd say, though there is a clear gap in terms of detail and soundstage, if I compare from memory.
That said, on my cheaper music player, the IE 600 perform as you'd expect from a pair of high-end Sennheiser earbuds using the famed 7mm transducer.
Unlike other IEMs that rely on multiple drivers for the low and high notes, the single transducer design does away with any potential crossover issues and does well to make the sound coherent and clear.
Indeed, I've always like the transparency, airiness and effortlessness that the IE series bring, and the IE 600 once again demonstrate these qualities with even a basic player.
Playing Melody Gardot's Live in Europe concert, for example, you can make out even small details from the crowd, like when someone coughs or reacts to the performance.
More importantly, you feel like being part of the concert, when the singer draws her breath and launches into a song. The other musicians and their instruments, from the guitar to the double bass, are clearly distinct.
Fire up Cassandra Wilson's Harvest Moon and the presentation from the opening part of the track is very well delivered as well.
There is a crispness and control across the spectrum, so the bass is quick and the treble does not get brittle. The midrange is also impressive, with the vocals well harmonised with the rest of the track's composite parts.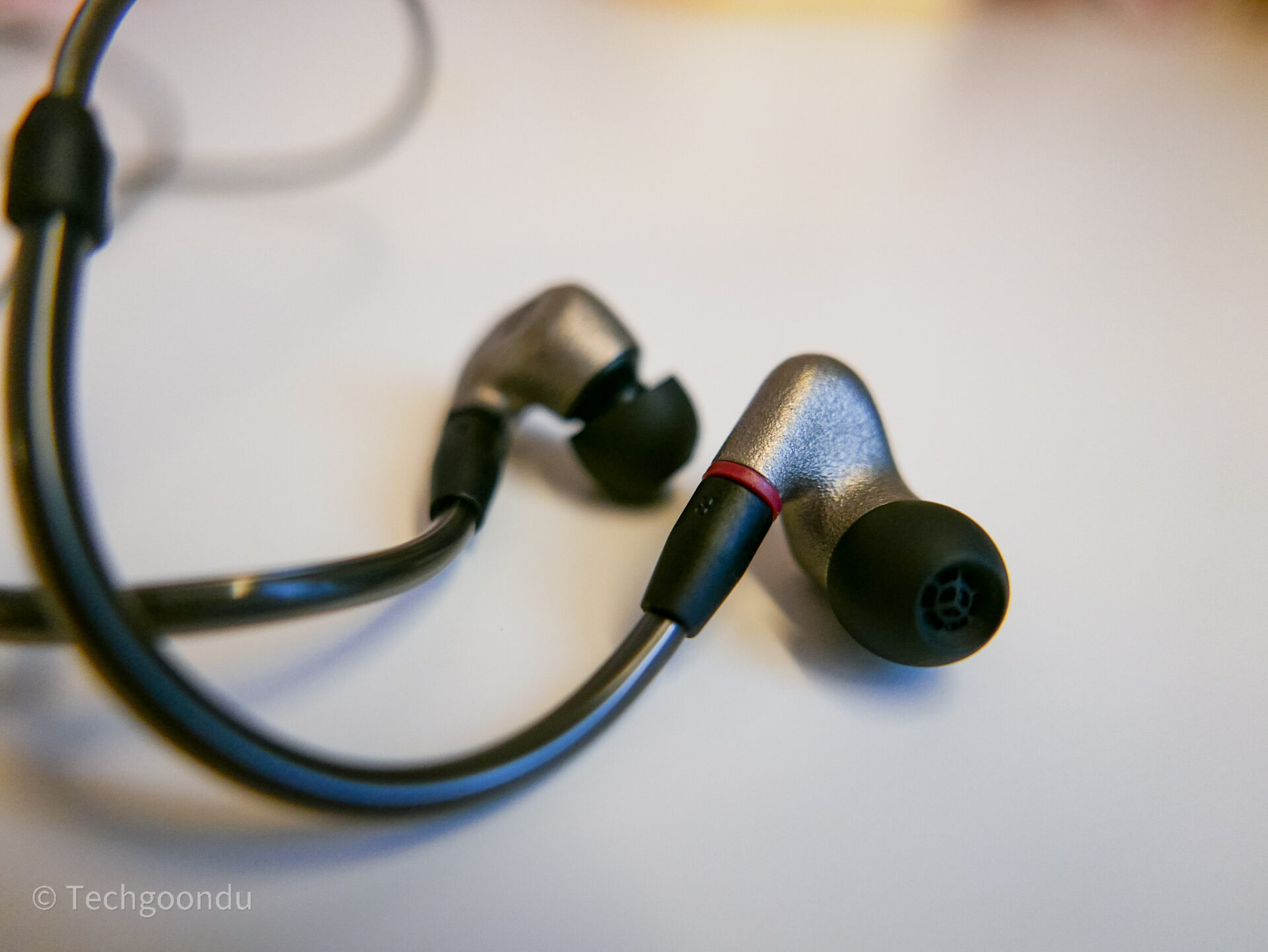 The Sennheiser folks say the IE 900 are able to present a larger, wider soundstage compared to the IE 600, which are tuned to sound more intimate. I noticed some of that during the demo but frankly, I loved both and didn't find that clear a difference.
On another live concert album, from Mind Games, on my own HiBy player, the IE 600 are able to project the image of a cozy yet open environment where the musicians performed.
At no time does the soundstage feel congested or small. Even on busy tracks, with multiple instruments in play, they come across clearly, not muddled up.
Even when I fired up symphony pieces, the dynamics are impressive. For earphones of this diminutive size, the IE 600 transition well between soft and loud, highs and lows, with minimum fuss.
What I also like is the bass, for example, in Depeche Mode's Personal Jesus track, where the thumping beat is presented fast, precise and with impact. No bloated mess here.
There are some tracks which you might think, okay, could do with a bit more bass extension. Think of some old Massive Attack tracks, but I'm being difficult. Fast, tight bass is probably a more important quality for me.
So, are the IE 600 worth your money? I'd say if you've been looking at the IE 900, please don't forget to try out these cheaper alternatives.
I'm very sure most buyers, even finicky audiophiles, will be very happy with these "sweet spot" earbuds in the Sennheiser premium lineup.
Of course, if you want the Sennheiser sound, you can't go that wrong with the more budget-friendly S$449 IE 300, either, but the IE 600 will be a marked step up, in terms of their build, design and audio quality.
To be clear, I'd recommend a decent player if you're spending more than S$1,000 for the IE 600.
Amped up with a solid Astell & Kern, or higher-end Hiby player, you can expect the earbuds to perform even better in extracting detail and creating a more believable sonic image.
If I have a quiet corner where I'd listen carefully to my music tracks on my earphones, I'd be very happy to splurge on the IE 600. Definitely give them a listen if you're in the market for high-quality earbuds.