Brought to you by TCL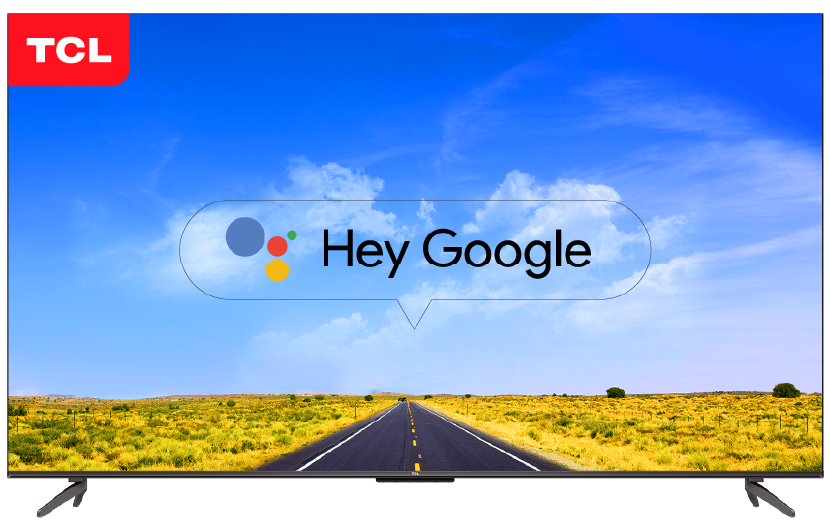 For those old enough, watching TV used to a passive, static experience. It meant lazing at a couch and being bombarded senseless by shows that you had little choice over. Today, things are a lot more interactive thanks to on-demand and streaming channels.
And your TV experience is going to be a lot smarter soon, with new TVs offering the richness and intelligence of Google TV software. Finding the right shows to watch will be effortless.
Imagine a TV that knows each person at home well enough to recommend shows that Daddy, Mommy and the kids like without each of you having to search for them.
Equipped with Google TV, the TCL P735 offers a more compelling and interactive TV experience than other smart TVs. Costing less than S$1,000, the TV is an attractive option compared to other brands that lack the same smarts.
Here's what you can expect from a truly smart TV:
1. It curates your TV experience
While it's great to have choice, it is sometimes a bit bewildering to have thousands of shows on the various streaming apps on a TV. Don't end up scrolling without actually watching anything – let Google TV help you by recommending what you would like.
It does so by analysing your viewing habits – what particular genres, for example – and then showing suggestions you might want to view.
Thinking of a romantic movie? Or cartoons for the kids? Google TV has you covered by offering a unique experience across streaming services. You never have to ask for a recommendation.
2. It captures a world of entertainment
Of course, all the smarts in the world would be nothing if the TV screen itself isn't captivating with great picture and sound quality. Here, the latest TVs will support video and audio formats that immerse you into a movie or TV show.
One important feature is 4K HDR (high dynamic range), which would display images with high contrast and vivid colours. Look out details in both stunning sunsets and dark shadows. Shows with 4K HDR are increasingly common, especially on streaming services like Netflix.
Today's best TVs also come with Dolby Atmos, the surround sound format that promises to envelop you with audio to deliver an unforgettable experience. Watching an action movie means you are right in the middle of the action.
Think of audio that not only comes flat from the TV, but is all around you, over the top and behind you as well. Great for movies that support this format, which are increasingly common today.
3. It expands your boundaries
Ever started viewing a video on your phone and wanted to switch that content to the large-screen TV? Today's best smart TVs let you do that seamlessly. Simply cast or stream it over with a few taps on the small screen, whether you're watching YouTube or Netflix, or your own self-made holiday videos.
With Google Chromecast built into new smart TVs, you can expect your phone to be easily connected to the large screen.
This means video doesn't have to be stuck on one screen – the boundaries are expanded today with smart TVs that easily take on the content from your phone or any other devices like a laptop.
4. It is more helpful than before
More than just a screen to put pictures on, a smart TV today also acts like a hub for your daily tasks at home. Think of this as a large-screen control panel of your smart devices at home, which you can manage at your beck and call, literally.
With Google TV built into your TV, you can expect the smart assistants that come with Google services to be your personal digital butler. Find answers on the Web ("will it rain tonight when I have my barbecue?") or control other smart devices at home simply by asking the TV.
Thinking of asking your connected soundbar to play a certain song? Just say so. Want to dim your smart lights at home? Just tell the TV.
The TV itself also supports voice control, which means you can tell it to turn down the volume instead of searching for the remote controller hidden under the couch.
5. It brings new possibilities
Your smart TV should not stay static over time, either. It should let you hook up to next-gen devices without fuss as they appear.
With support for the latest connections like HDMI 2.1, for example, your new TV should let you link up a game console or gaming PC and enjoy the fast-paced action without discernible lag in response time.
With features such as ARC (Audio Return Channel), you can also easily connect a soundbar and have the TV's streaming app send high-resolution audio to it. This way, you can expand your TV's capabilities over time, when you're ready to upgrade its sound, for example.
Simply put, the next smart TV you buy should not be just another dumb screen. Far from it, actually. If you're looking for a new TV, make sure to find one that transforms the experience with new smart features.
Finding your next TV
It's noteworthy that TCL is one of only two brand partners with Google TV. The company is also a global top three TV brand with international presence. It is the number one in terms of global shopping volume in 2021.
In terms of technology and research, TCL is a leader in the field. It helps other brands manufacture their TVs as well. It is also a pioneer in QLED min-LED technology, which is a critical breakthrough innovation for LED TVs today.
Find out how TCL's Google TV-enabled TVs can transform the way you watch TV at home. Details here.