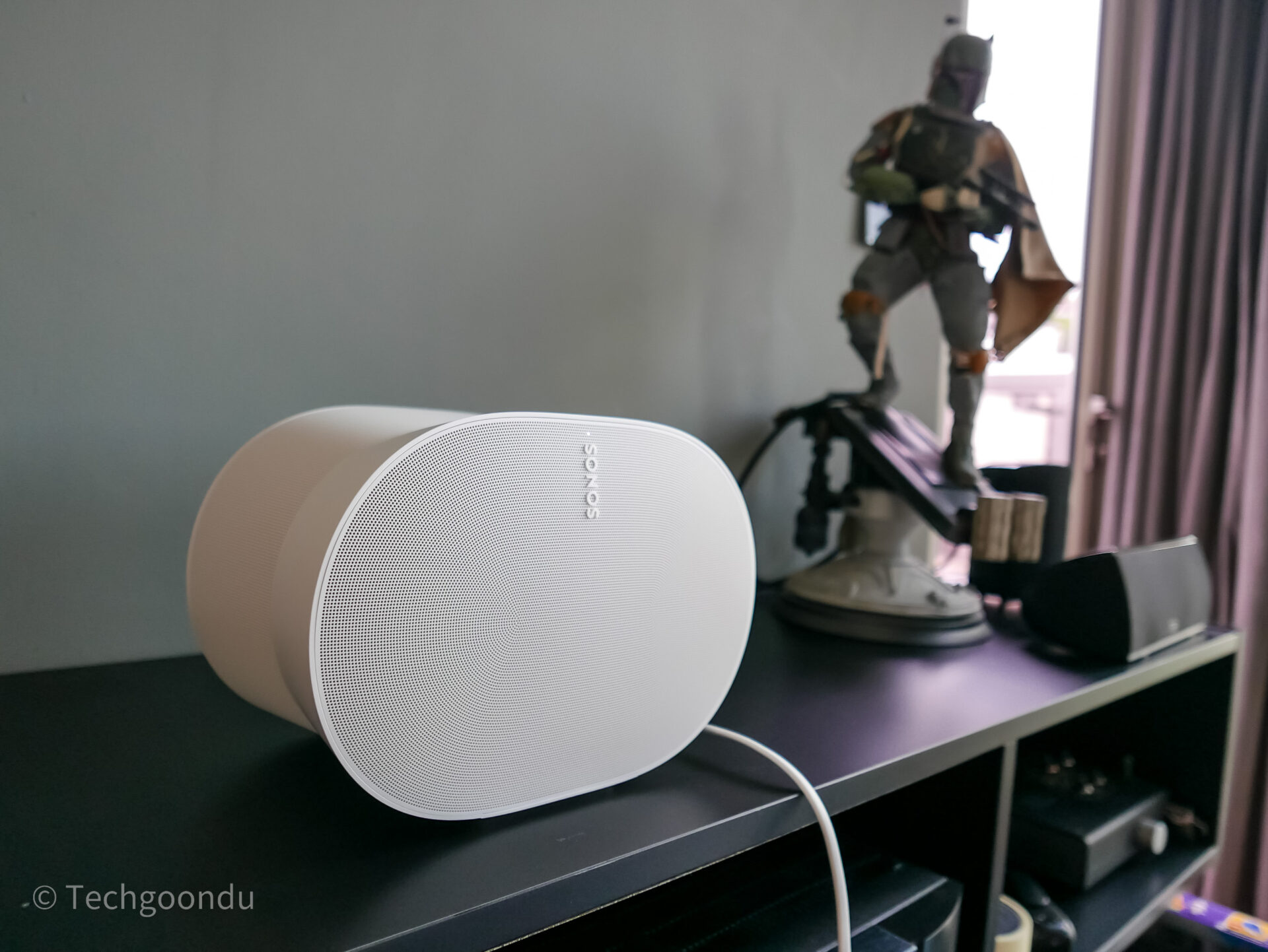 When I say competent, it is partly because I'm no longer surprised by the sound quality that Sonos' small speakers churn out, whether it is a soundbar or a battery-powered portable speaker. This latest Sonos Era 300 joins the company's line of well-made sound boxes.
This new compact speaker needs to be plugged in to the mains though it's also easy to be moved around a house, unlike bulkier Sonos soundbars. As mentioned, its audio quality belies the relatively small chassis.
Okay, small as in it isn't as large as a typical bookshelf stereo speaker, but it's still larger than those satellite speakers so common in home theatre setups of old.
The Sonos Era 300 speaker is also odd-shaped. Elongated but curved at the sides, it packs in four tweeters to play back music in the high- and mid-range frequencies and two woofers for low-end bass output.
No information is available from Sonos on the power available here, though it does say the Era 300 sports six Class D amplifiers to move these compact drivers that are aimed in different directions for spatial audio.
Among them is an upward-firing tweeter that sends the sound waves into the ceiling to bounce back to your ears when you play supported Dolby Atmos content. Of course, your mileage may vary, as I found out.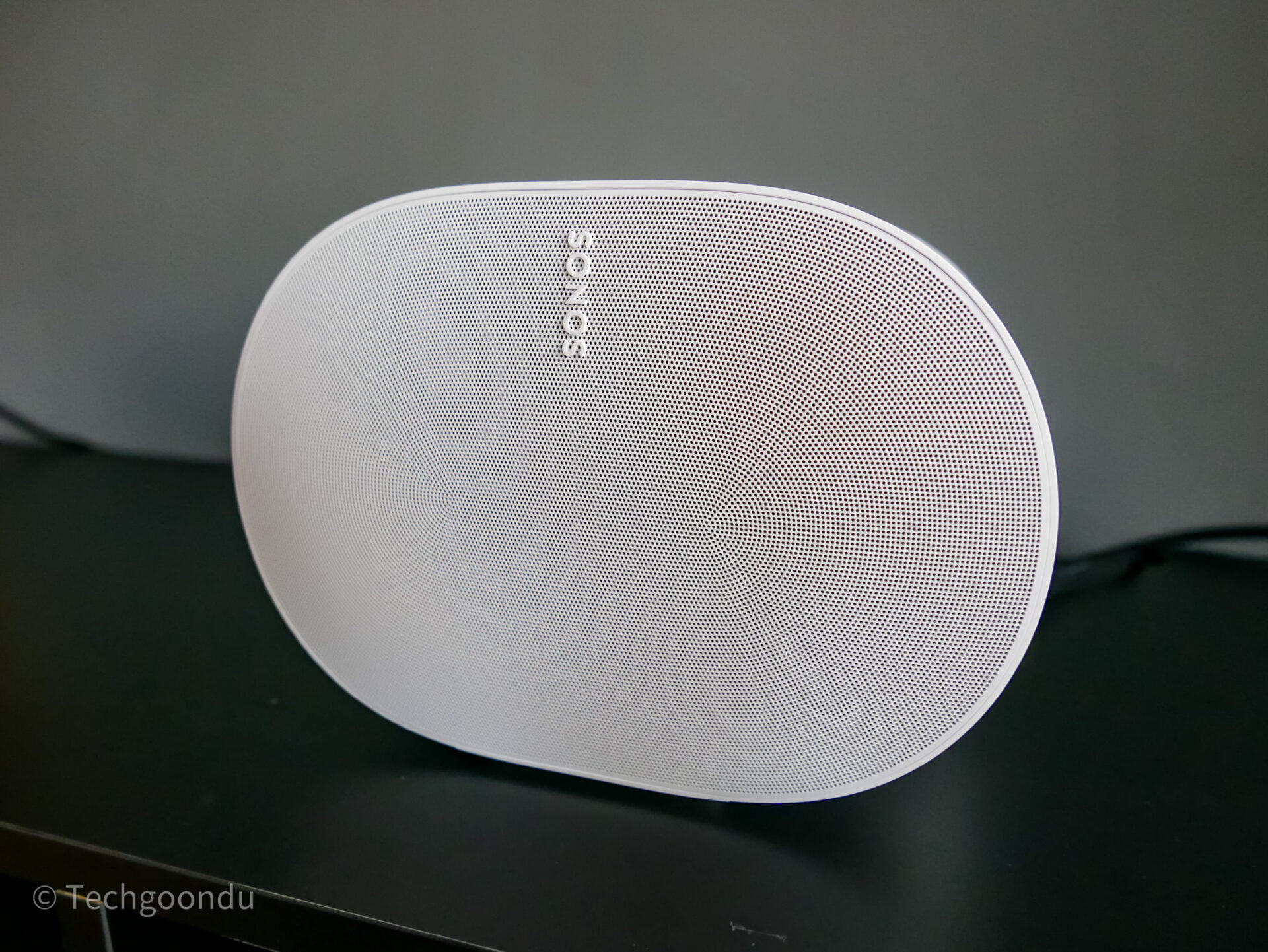 But first, what of this spatial audio that seems to be a big feature of the Era 300? It certainly rides on Apple's recently available spatial audio format, and many have rightly compared the Era 300 to Apple's similarly spherically shaped HomePod.
To be sure, spatial audio isn't new. Sony's 360 Reality Audio can be found on streaming services like Tidal and it even has supporting speakers for the format, which makes you hear objects around a room without the use of multiple speakers.
Similarly, there is Dolby Atmos, another format that you might associate with movies but is also used to encode some music tracks as well. The Era 300 supports this too, promising immersive audio that might appear to surround you.
I've heard all these surround formats and I'd say there's no magic to replace discrete or actual speakers around a room if you want to be in the middle of a scene.
Dolby Atmos, for example, will sound much better with a speaker mounted in the ceiling than most speakers promising to bounce the sound off the ceiling. Spatial audio, in whatever format, that tries to surround you with sound can vary a lot in terms of immersiveness.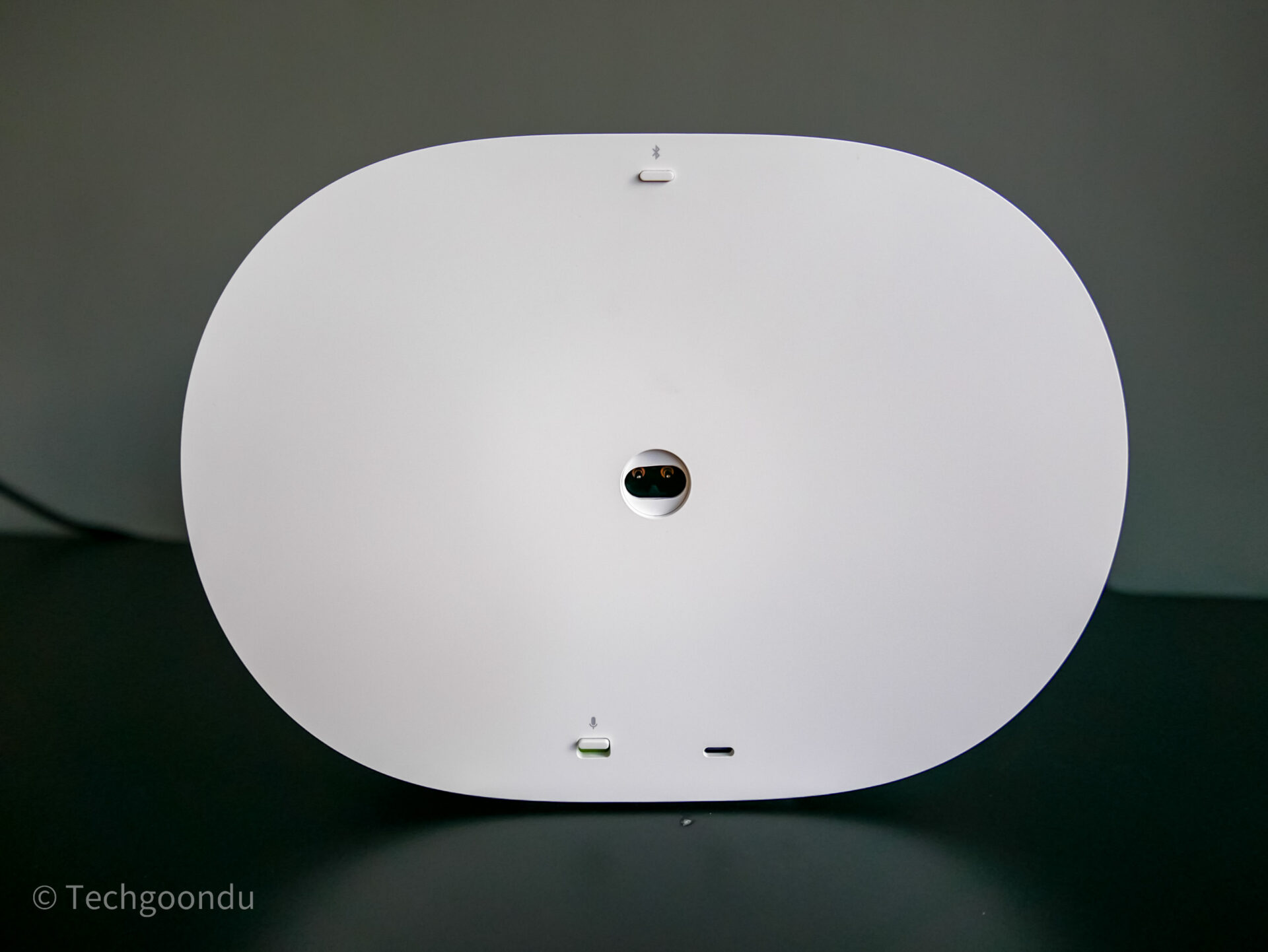 With Sonos' new speaker, you get some of the depth with Dolby Atmos music tracks on Tidal. Play Amy Winehouse's He Can Only Hold Her and you sense some of the sound being projected across a room and attempting to envelop you within.
Similarly, Dolby Atmos versions of The Doors' Light My Fire and The Jesus and Mary Chain's Just Like Honey feel more "spacious". The sound appears wider in its presentation.
It's a bit of an unusual experience for folks who are used to stereo, where you imagine a soundscape in front of you with musicians playing on a virtual stage in a sort of 3D space.
When I think of immersive, I think of a great pair of speakers that disappear when the music starts playing. You're then drawn into a performance as if it is live in front of your eyes, even though they're staring at a wall or screen.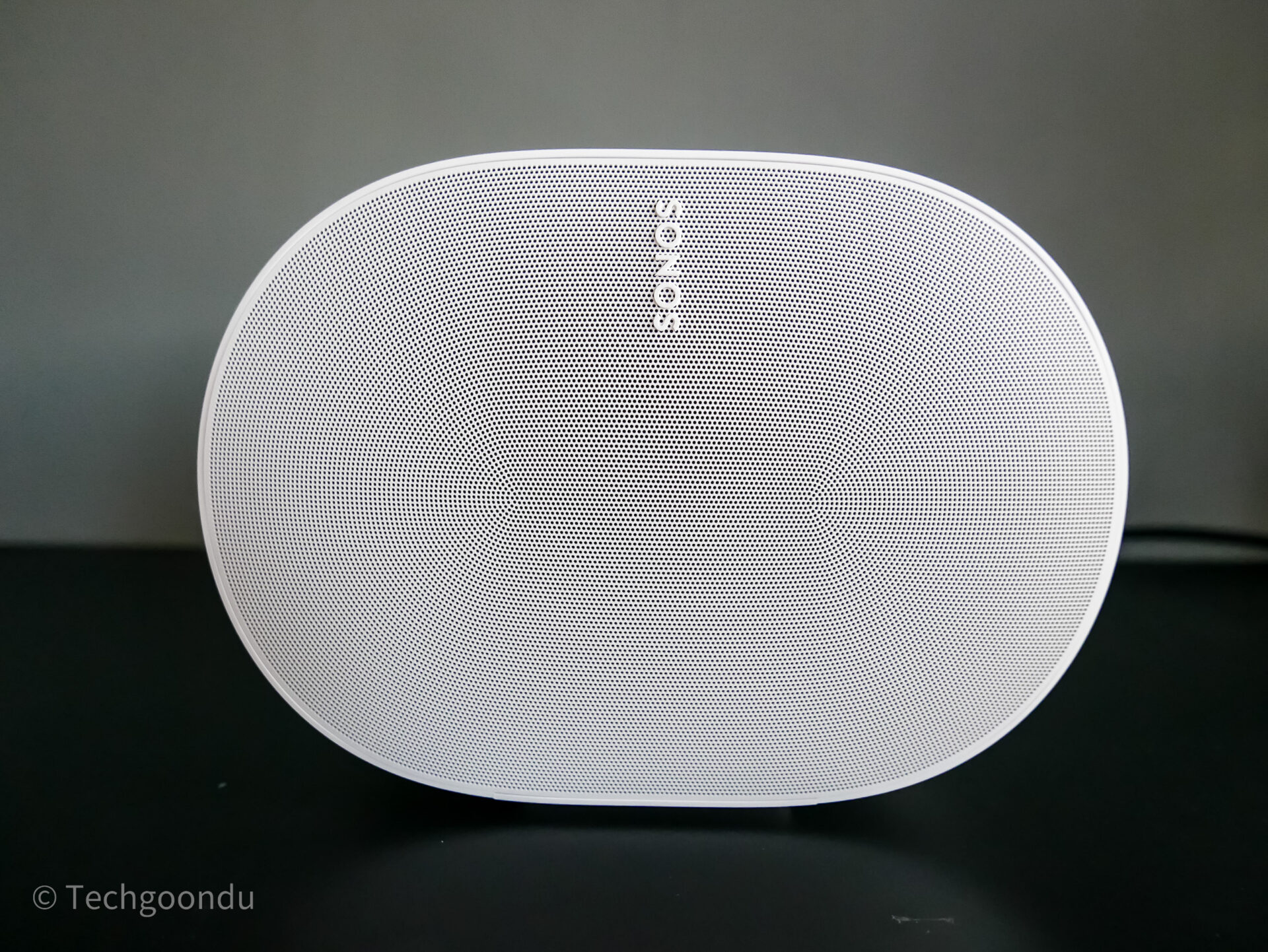 Does the spatial audio on the Era 300, or indeed other spatial audio speakers, bring the same experience? It certainly elevates the quality of small single speakers but I'm not sure the traditional stereo setup is being upended here.
Notably, the Era 300 can be paired in a stereo setup as well, though I didn't get to try that. Considering that each piece is S$799, a stereo pair would push prices up to the range of bookshelf speakers.
What I do like is how well Sonos has tuned the small drivers in the Era 300 to sound bigger than they are physically. When you fire up the speaker, you do feel that the sound is filling the room quite effortlessly.
Sonos says that wherever you sit in the room, you'd get great audio. That is true in a sense, because the small speakers really can get loud and do so without straining into distortion.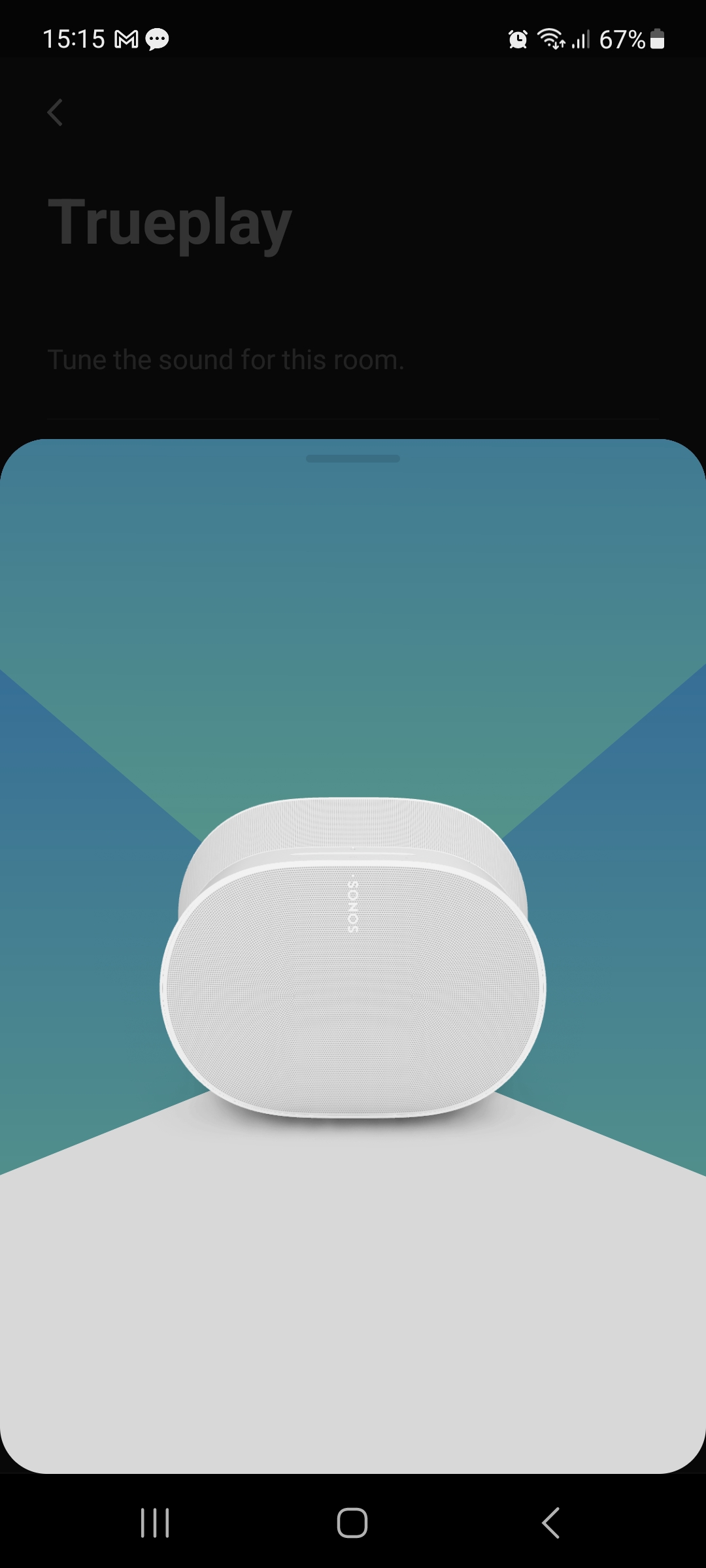 For a music-focused speaker system, the Era 300 also does well enough to keep the high notes bright yet far from being brittle. There is a good bit of control that you'd expect from Sonos' expertise in small speakers.
The same can be said of the woofers, though I'm not a fan of the somewhat heavy emphasis on the low notes, at least out of the box. Okay, it isn't that overdone or bloated but I'd quickly tweak the settings in the Sonos app to make the bass more balanced.
Playing a K-pop track like Loona's Butterfly, for example, you get the beat coming through distinctly and with depth at the same time. That's a plus for Sonos' engineering and tuning.
Fortunately, the Era 300 focuses on getting the timbre and tone right instead of trying to etch out some details and sounding thin. Again, that's a smart thing to do, given the limitations of size.
What I think the Era 300 misses out on, as with many small speakers, is clarity and definition. You do miss out on the precise movements of instruments and find it hard to make out a singer standing clearly in front of you.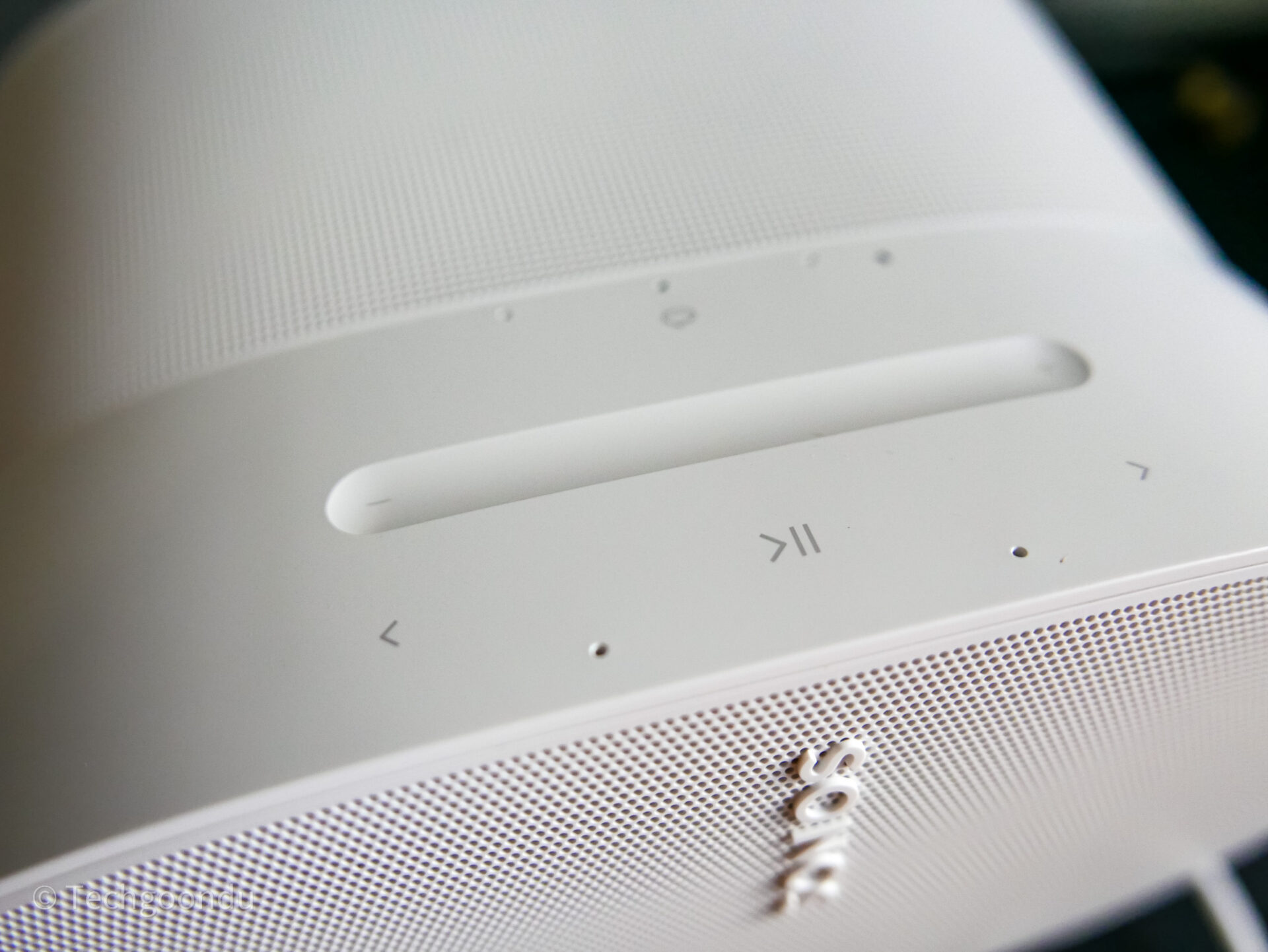 Of course, how you perceive the Sonos Era 300 depends on how you listen to your music. It's great if you wish to easily hook up a speaker without fuss and enjoy music over dinner with friends or after a long day's work.
I suspect as you investigate the spatial features more, you might start wondering if there is something better in the form of larger bookshelf speakers when it comes to an immersive experience.
Not everyone has the space or interest to get into that hobby, of course, so the S$799 Sonos Era 300 is an attractive addition to a living room or study room, especially if you don't want the clutter of hi-fi gear like amplifiers.
Notably, Sonos is also selling the Era 300 as a part of a multi-speaker setup. As a rear speaker, it is meant to complement a Sonos soundbar at the front and a separate subwoofer for a home theatre system.
That's a pretty expensive way to build a surround sound system because there are cheaper (less sophisticated) speakers for rear speakers, which aren't the main focus of most movies.
Ironically, such a setup also shows that the ultimate in surround audio requires discrete speakers, despite the promise of magic in virtual surround sound formats.