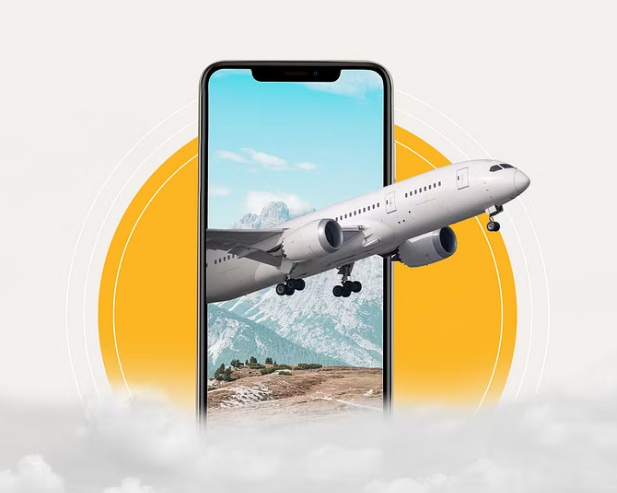 For most people, the worst of Covid-19 is in the rearview mirror. You find yourself trudging to the workplace more often, enduring all-familiar crowded commutes and water cooler talk. Thank goodness travel is mostly back, to get away from it all.
That said, for something that should nurse everyday nail-biting stresses, travelling is stressful too. Researching flights and hotels, itinerary building, panicked buying when the price is right – the list goes on.
One oft-overlooked thing is getting connected while travelling. Yes, you should check out the options for overseas mobile data before you head off, so you can get connected to the Net and make WhatsApp calls, for example.
Note that some connections may only provide data roaming without a local number. This can be tricky for reservations requiring a local contact number.
Also, ensure your mobile operator supports voice and SMS roaming with a partner telecom operator in the destination country, so you remain contactable for emergencies. Not all mobile virtual network operators do so.
Travel SIM and eSIM plans
In our view, the best travel data options are from standalone players offering mobile services targeted at travellers. These are sold as a separate physical SIM and/or eSIM.
Some are effectively marketplaces offering time-based cell service from different telcos at different prices, providing a great variety of options at good prices. Since they do not have to be tagged on as a value-added service to your local telco service, there is a lot more flexibility.
They may not be as cheap as an overseas SIM or a travel router per user, but the plans can be bought in advance, will work upon landing, and require no physical SIM swapping.
AIRSIM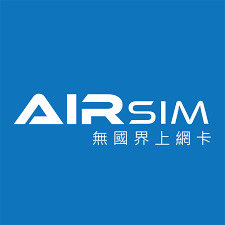 Founded in Hong Kong but with the bulk of its services based in Singapore and the region, AirSIM bills itself as a reusable outbound travel data roaming SIM provider.
A look through its website reveals a buffet of plans, with different prices, durations, destinations and operators. Looking at Japan for instance, options span different numbers of days and data volumes with either Docomo or Softbank.
You may purchase a physical SIM and leave it in the second SIM slot in your phone, then subscribe to a plan and activate it before travelling.
Alternatively, you can pick a plan that comes in an eSIM. What you'll get is an eSIM configuration file that is purchased through its eSIM app. To use this, make sure your phone supports eSIMs.
Circles.Life Jetpac

The Circles.Life Jetpac bills itself as a standalone travel programme. Pro Pac offers 25GB of data usable in more than 50 destinations for S$25 a month. There is also a Lite Pac plan.
As a "programme", Jetpac offers perks including Expedia credit with a certain amount of spending, and access to 1,100 over airport lounges in the event your flight is delayed for more than an hour.
You don't have to be a Circles.Life user to sign up for Jetpac. An eSIM configuration file will be emailed to you for setup on your device upon successful purchase.
Airalo, Holafly, and other eSIMs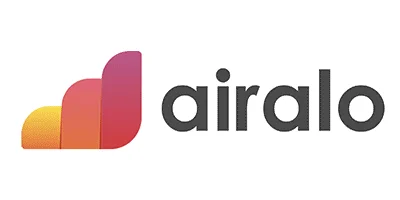 Beyond Singapore-based offerings, there are other major international travel eSIM providers for consideration.
Like AirSIM, operators like Airalo, Holafly and others allow potential users to select from plans with different volumes, validity, and destinations on their websites. Most of them eschew physical SIMs for eSIMs, however, to simplify logistics and minimise delays.
In return for the inconvenience of experimentation, their prices trend lower than the Singapore players. I have personally used Airalo for a trip to the United States, and have had a pleasant experience.
Data roaming value-added services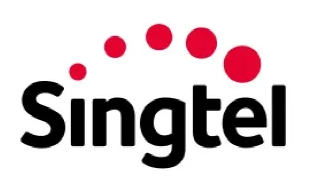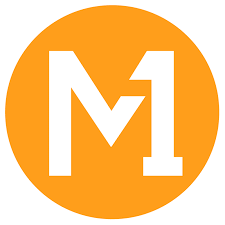 Next on the list are data roaming services usually sold as add-ons by Singapore's biggest telcos. These include Singtel ReadyRoam, StarHub DataTravel, and M1 Data Passport.
These plans can be activated in Singapore before your trip begins, and you will have connectivity upon arrival at the foreign country without a change of SIM.
The catch is variety – the plans may be expensive, or package insufficient days or volume for your needs. Singtel and StarHub's plans typically offer 2GB or 3GB packages valid for three to 30 days, at prices ranging from S$5 to S$30 a month.
The limited data volumes may require some rationing, or you may have to pay more for another block of data.
A better deal is M1's Data Passport, which allows you to utilise your full monthly data entitlement for roaming. The plans cost anything between S$12 to S$60 a month, depending on destination. M1 has also recently introduced a Daily Passport from about S$3 per day, a good option for day trips to Batam and Johor.
If you are considering this option and on a mobile virtual network operator, your selection of plans can vary greatly.
While CMLink offers similar data add-ons to Singtel, bar its most comprehensive option, redONE only allows its bundled data to be used in Malaysia – data use everywhere else is metered per megabyte.
Simba SuperRoam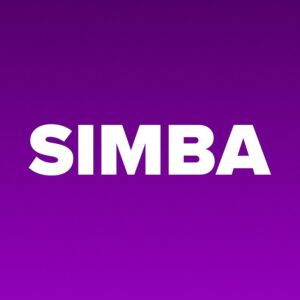 Simba deserves a special mention, since it offers a unique take on a roaming data value-added service with its SuperRoam plans. It pairs 130GB of local data with 10GB roaming data in Australia, Indonesia, Malaysia, Thailand, Taiwan and Vietnam.
If you use the SuperRoam plans, note that you have to make phone calls through Simba's Voice app. Yes, that's one of the peculiarities of using the newest Singapore telco's mobile network.
Mobile travel routers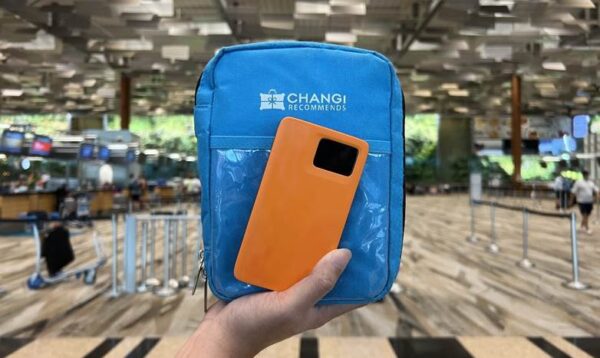 A mobile travel router service like ChangiWiFi involves less hassle than buying a local SIM, and works upon landing. The device, however, has limited charge (5 to 8 hours), to say nothing of the fact that it is another item to juice up during a trip.
Sharing the Wi-Fi service beamed from the router also means the travel party must stay together to maintain connectivity. This may be an issue, even a safety risk (like when using the restroom).
On the bright side, such routers are often the cheapest option for a travel party to popular destinations, by far.
Getting an overseas SIM
Generally, there are easier options to connectivity in a foreign land than hunting for a telecom retailer upon landing, or have the overseas SIM shipped to you pre-trip.
With the former, one has to decipher unclear instructions to telecom retailers in the airport terminal, and try to memorise the way there without connectivity. Worse if the best place to purchase a SIM is in the city centre, which means you will have no cell service for the first few hours.
Prayers that the SIM actually works are also in order, not to forget tricky activation requirements that may crop up with SIMs meant for local use. You may not always be able to get a SIM of your preferred telco shipped to you, too.
What are your favourite options for roaming mobile coverage? Share them with us.