By now, you might have heard of the Dyson Zone, a two-in-one gadget that combines a pair of headphones with an air purifier system into a wearable device that you can bring everywhere you go.
If it looks familiar, that's because the eye-catching gadget had already been unveiled by the famous vacuum machine maker last year. It's now shipping in Singapore.
At least to Dyson, the Zone Absolute+ package, which is the one sold in Singapore, is a perfect product for the post-Covid world, giving you clean air wherever you go while playing your favourite tunes.
Does it fulfill its lofty promise? Let's start with the good parts.
Hold the Zone in your hands and it's obvious the gadget has the Dyson build quality. It feels sturdy with the metallic filter caps, solid plastic components and velvety fabric for the ear pads. You feel comfortable putting the headphones on.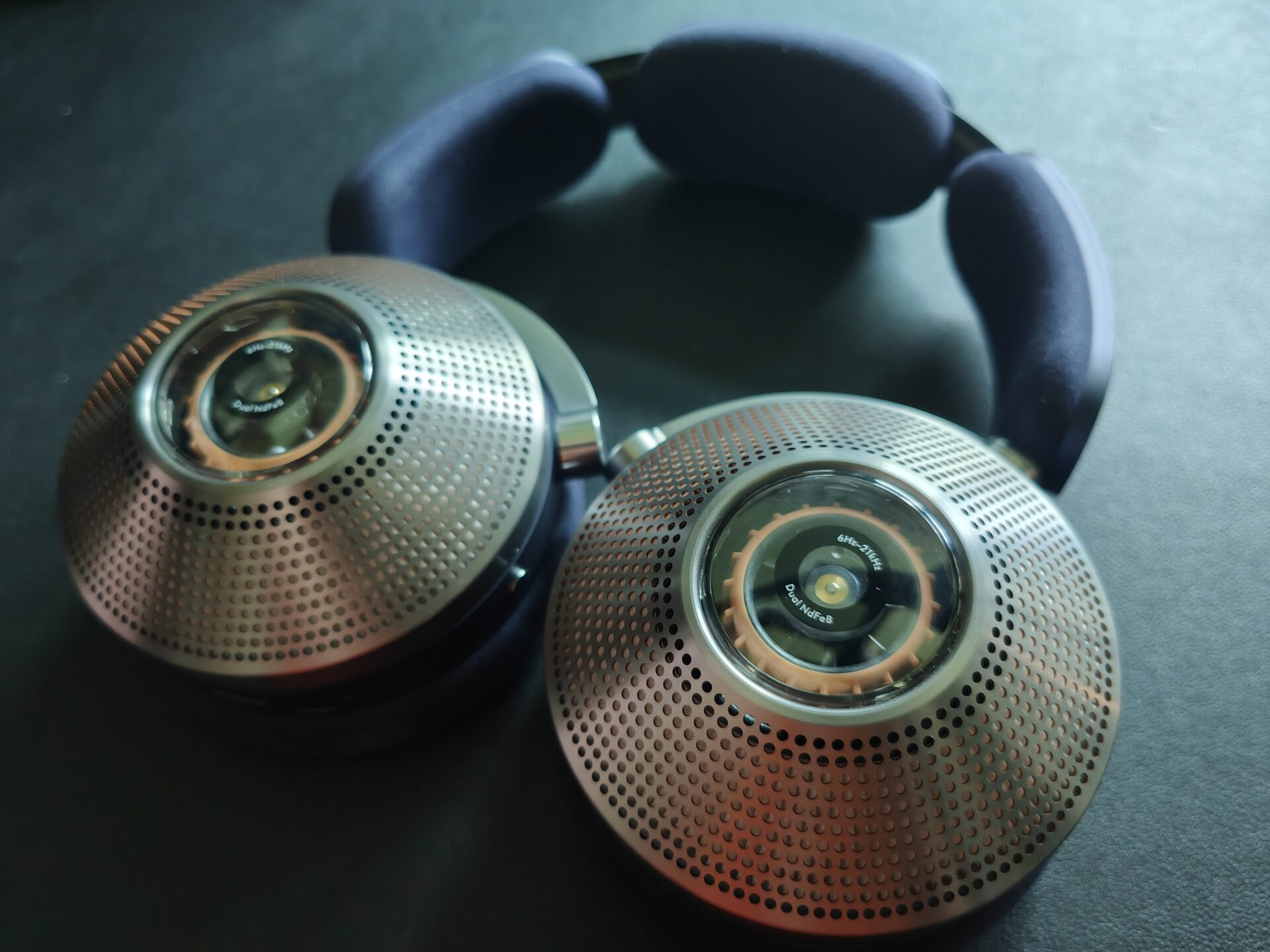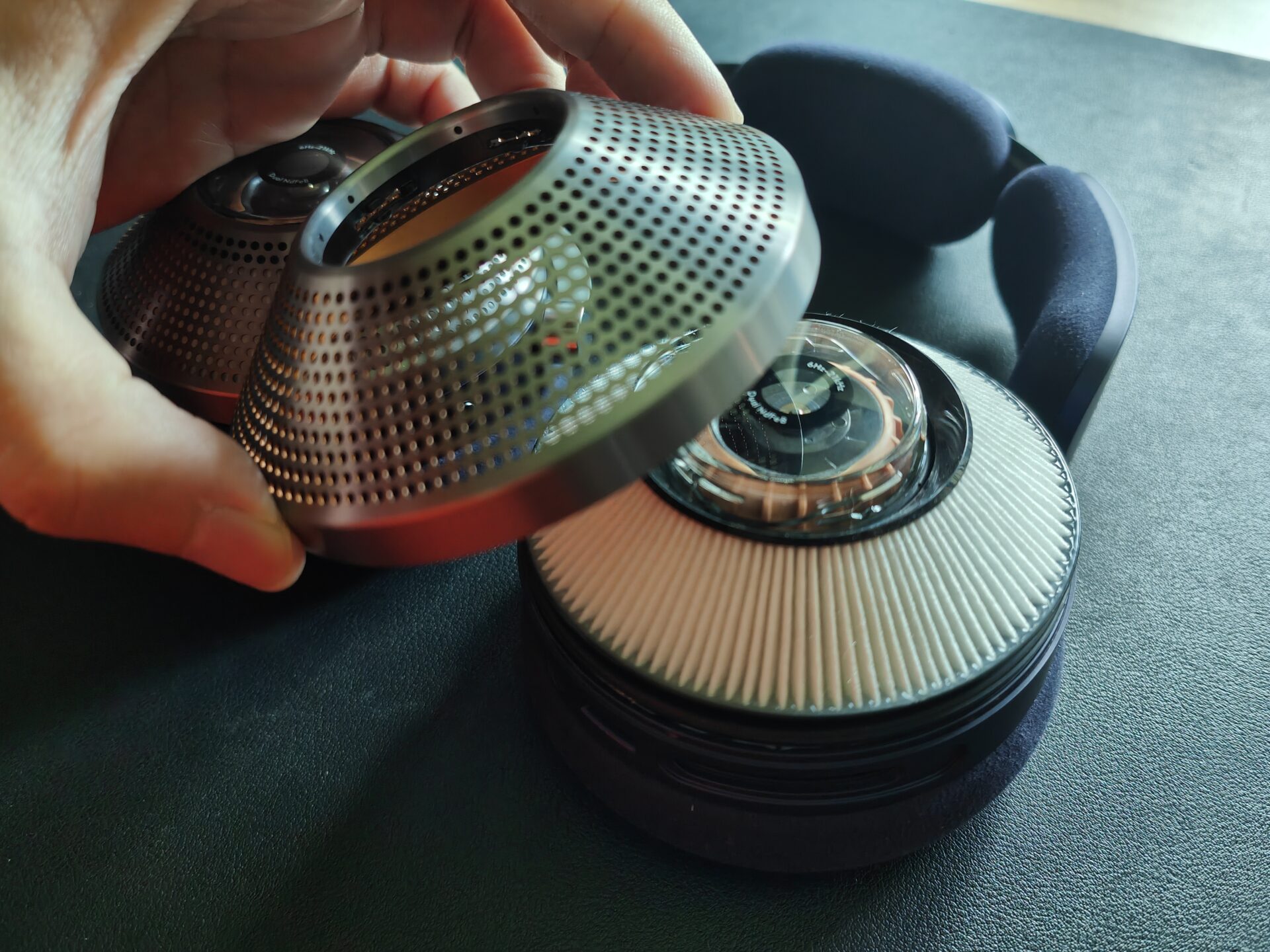 For a manufacturer known for its vacuum cleaners and hair curlers, Dyson's first foray into audio products is commendable.
The sound from the headphones' 40mm drivers is good, providing an excellent sound stage that envelops the listener. The instruments' separation is precise, and the vocals are soulful if the sound quality of the music source is good.
I can feel the warmth in the voice of Rebecca Pidgeon, along with the reverberation and a silky smooth effect around the head, when I have the Dyson Zone on.
The bass booms with aplomb when you move to a faster tempo with Earth Wind & Fire's September, Jennifer Lopez's Dance Again or Daft Punk's Get Lucky.
If the audio is not to your liking, you can easily tweak the equaliser in to find your favourite sound signature using Dyson's app. It's on both iOS and Android.
The Dyson Zone also has a four-way joystick that easily controls the volume, track advance and playback. It gives off a very satisfying audio cue, like air being sucked out into space when noise cancellation is switched on after you double-tap the sensor by the side.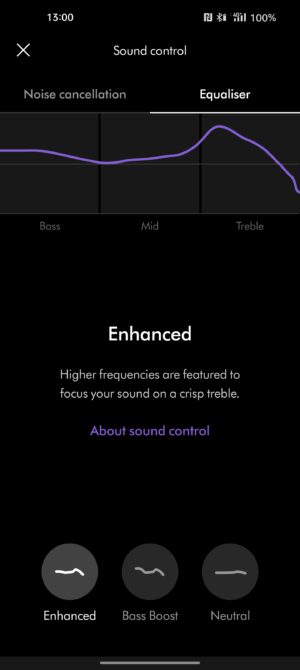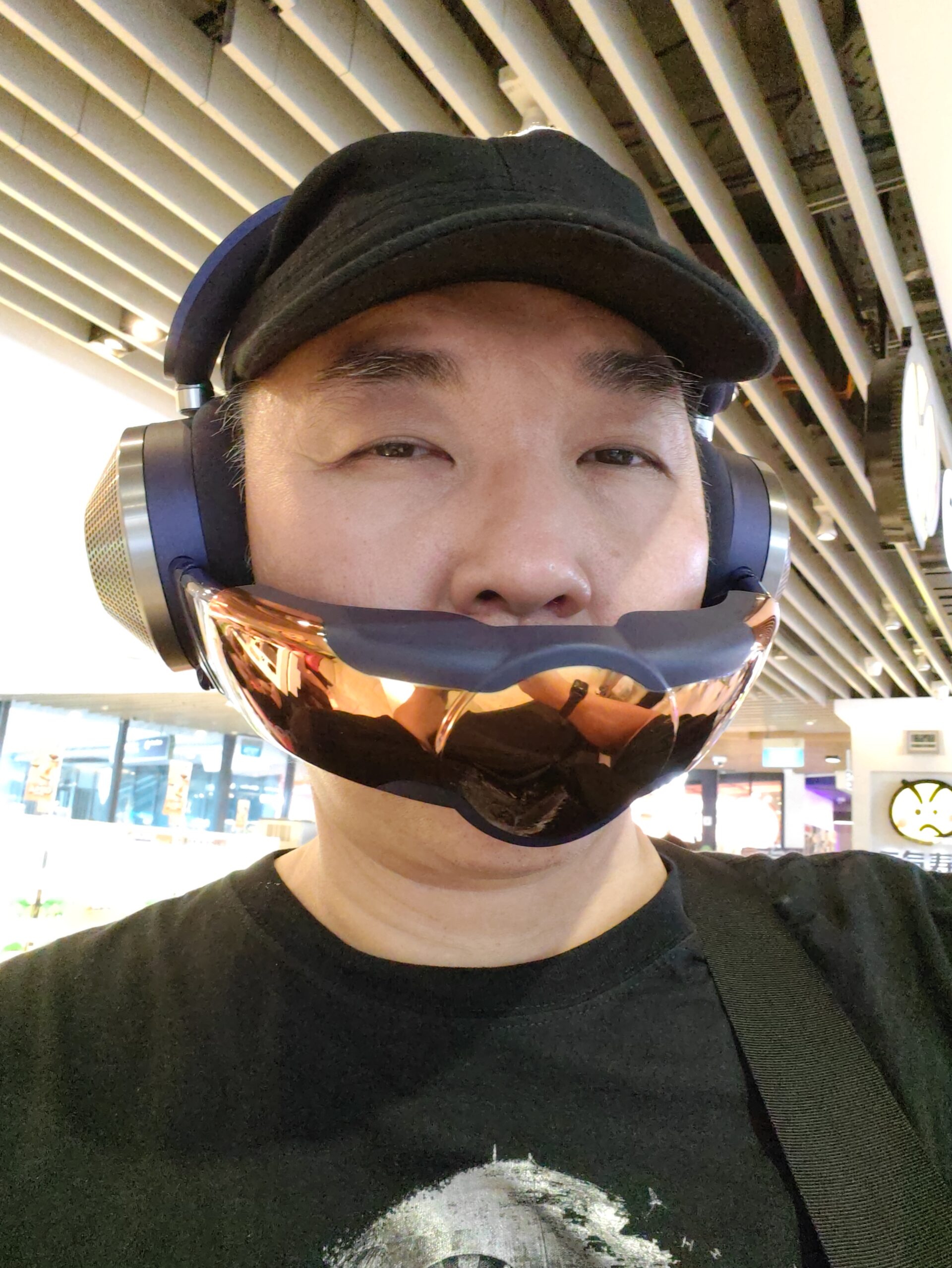 So far, so good for audio. What about the breakthrough feature that is supposed to give you fresh air wherever you go?
Here, Dyson has cleverly incorporated two motors on top of the headphone drivers that pump air through the carbon filter into the area just in front of your mouth and nose. Aiding this is a plastic contraption that makes me feel like part of Daft Punk.
To put on the face mask, you have to align it to the ports on the headphones, and it will attach itself magnetically. To converse with others with the headphones still on, I just need to pull the face mask down.
The headphones will pause the music, switch off noise cancellation, and the microphones will pick up sound and voices from the surroundings to enable conversations. Music and filtered air will resume when you place the mouthpiece back on your face.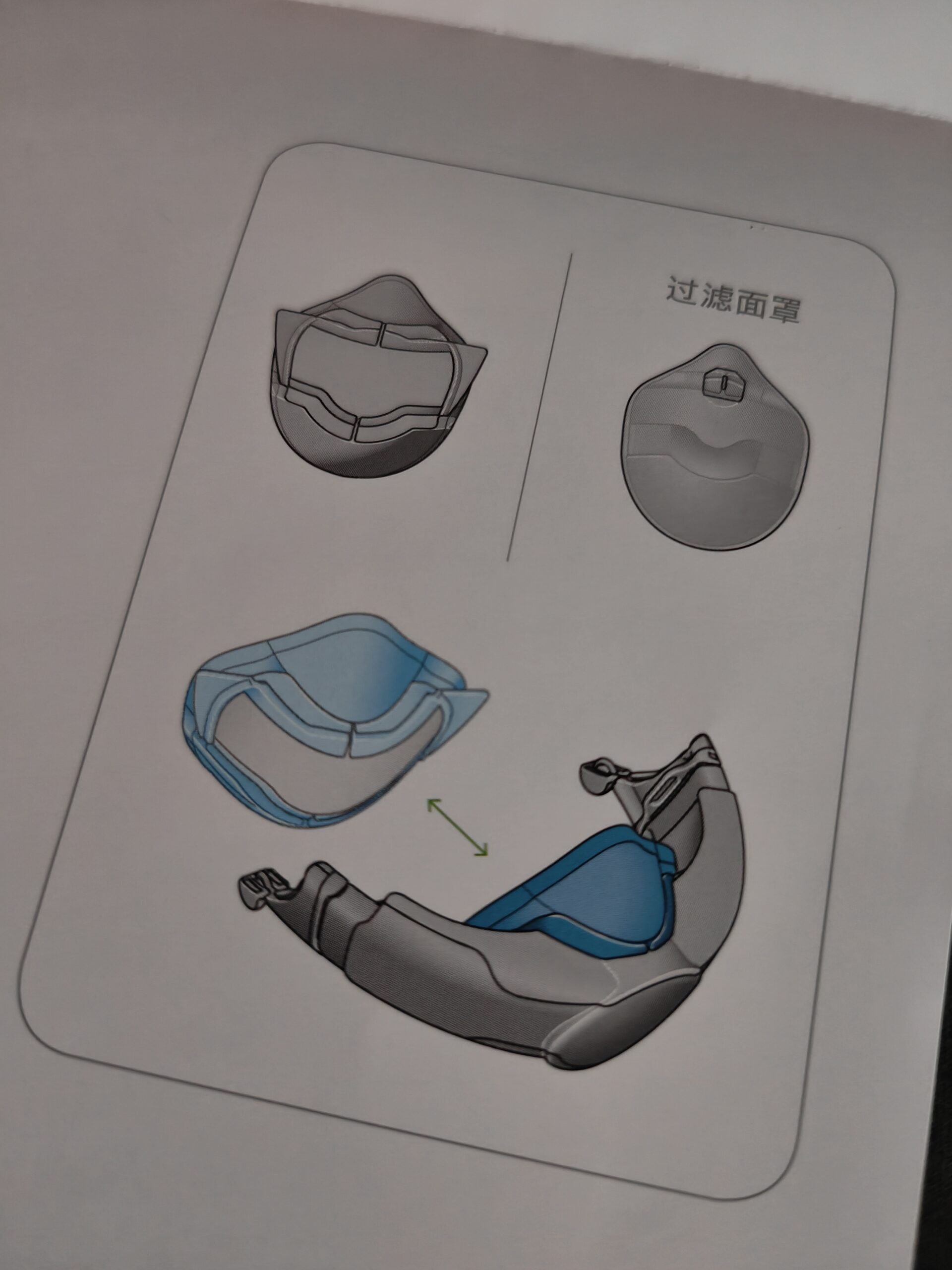 The bad news is that the Dyson Zone mouthpiece does not fully cover both your nose and mouth, unlike a face mask we are all too familiar with now after Covid-19.
This means there is space for pathogens and dust to enter, the very things the bizarre-looking contraption is supposed to prevent from entering.
Even if you do manage to cover your nose and mouth, take note that this gadget is not meant to replace the face masks you wear to keep out germs. Certainly, it's not a medical-grade product.
What annoyed me most about the Dyson Zone was that I kept feeling hot breath "blow back" on my face whenever I exhaled heavily during brisk walking. Only when seated and relaxed can you experience the slight breeze pumping into your face.
This might be problematic. As others have pointed out, even as I was trying to keep out pollutants, I was conscious of expelling germs into the surrounding air, which clearly isn't a good thing now that we know how pathogens spread.
Dyson has said there is a Community Mask add-on resembling a face mask, but it doesn't seem to be listed for sale in Singapore. Potentially, this mask could make the Zone more compelling by providing a more effective filtration system.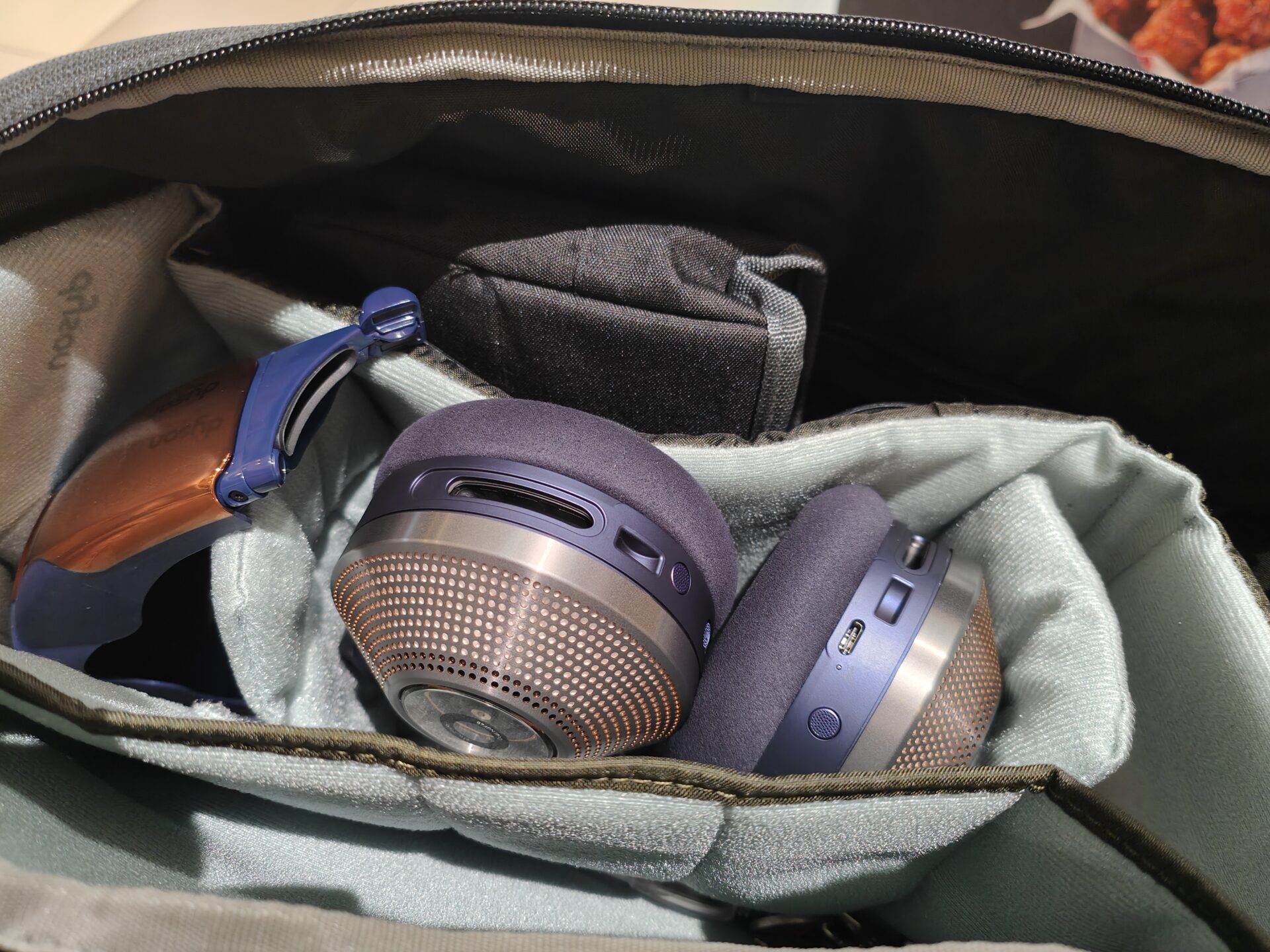 So, how good is the Dyson Zone as a gadget that supposedly keeps out noise and pollutants, twin annoyances in an urban environment? It seems it's torn between the two functions – air purifier and headphones.
For a S$1,399 audio device, it's strange that Dyson has omitted some headphones features that you'd expect from a premium set of cans.
When plugging it into my PC via a USB cable, it was not recognised as a headset with a microphone, which reduces its usefulness as a quick plug-in gadget for taking calls. There is also no 3.5mm port for me to plug in analog sources.
Bluetooth appears to be the main source of music, which might limit its use for travels. I can't just plug in to a plane's entertainment system, for example.
What is more annoying is that the Zone kept its Bluetooth connection to my phone alive even when it was on standby mode. So, on many occasions, I had to switch off the Bluetooth on my phone to answer calls on it.
What about battery life? The Zone is good for about 40 hours of music listening if you do not switch on air filtration (Dyson promises up to 50). Under high filtration mode, the headset can only last for about 1.5 hours in the best conditions, under the promised 4 hours.
While it is easy to see the Dyson Zone as a breakthrough product, there's always the question of whether it's greater than the sum of its parts. Can you buy two devices – a pair of headphones and a portable air purifier – instead of a single Dyson gadget?
Dyson has done a fairly good job with the audio, yet there are more budget-friendly options you can get without sacrificing features and quality. Think of the S$575 Sony WH-1000XM5, which costs less than half of the Zone.
With the money saved, you can buy an LG PuriCare wearable air purifier with a proper HEPA filter for S$179. Costing under S$800 together, they also take up less space in a bag.