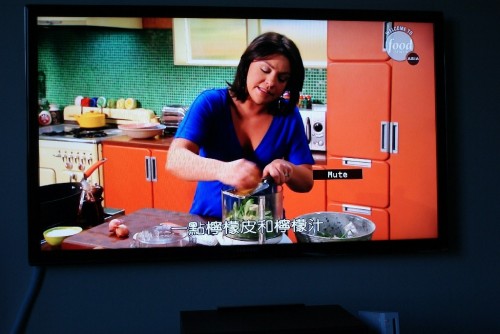 As the World Cup got underway last month, I finally succumbed to a long-suppressed itch to buy a new TV – one that could be mounted on the wall to free up my TV console and one which provided better contrast and clarity over my entry-level Full HD screen.
Thus began a long afternoon at Audio House, where I tested and re-tested several TVs, changed my mind a few times, before finally settling on a 55-inch Samsung C7000 (UA55C7000WM).
The C7000 is part of Samsung's new Series 7 entry-level 3D LED TVs and it comes with your usual array of Internet-based features, such as the ability to watch YouTube (over a wired Ethernet link or optional Wi-Fi dongle).
More importantly, for me, the C7000 provides excellent contrast and smooth, natural motion.
But first, why 55 inches? In terms of screen real estate, the Samsung 46-inchers are not a huge leap over popular 40- and 42-inchers, which are significantly cheaper (think S$1,000 to S$2,000 less). After getting the measurements of my humble apartment (about 3.6 metres wall-to-wall), I decided to go for the bigger screen.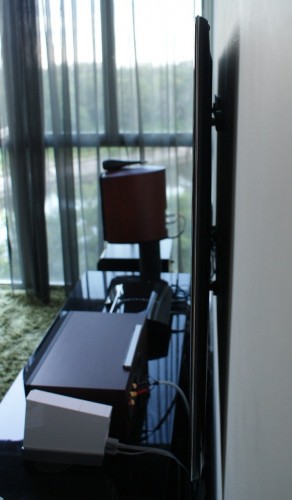 With Samsung's ultra-thin wall-mount, the 2.65cm skinny screen is a mere 3cm from the wall and is literally hung like a painting using a thin but strong steel cable. This means the screen doesn't look big at all, even in a living room that is typical of a three-bedroom apartment in Singapore.
Now, after a month with C7000, I am glad I went with the 55-incher. HD videos – whether they are in broadcast TV's 1080i or Blu-ray's 1080p – all look sharp. Surprisingly, SD videos look great too, possibly because my C7000 is hooked up to a Denon AVR-2310 that does a little upscaling to keep things looking sharp and in focus.
The dynamic contrast, which enables very deep blacks, and the vibrancy of colours are what attracted me to the C7000 at the showroom. One step down was the C6900, which I also liked, but which comes with a less aggressive sports/action mode (Clear Motion 4o0 versus the C7000's Clear Motion 600) and no 3D.
In the end, the C7000 caught my eye, and I just had to have it after looking at it for half a day at Audio House. After all, I'd been quite impressed by Samsung's excellent B7000, which I reviewed last year.
Like the older model, the eye candy in movies such as Avatar (non-3D) and Pearl Harbor is very impressive on the new C7000.
If you prefer the theatre experience, dim the lights and run the Movie mode on the TV. This way, the screen's a little dimmer and "yellow" in colour temperature, replicating what you see in the cinema.
I personally prefer something with more impact and punch, so the C7000's Dynamic mode does it for me with the extra brightness and contrast. And no, even after a couple of movies like Terminator Salvation and Pearl Harbor, the eyes don't tire. They want more.
Blacks really look black, even when compared to LG's excellent SL90 series from last year (which I considered as an alternative to the Samsungs). And how fast motion is portrayed can also be easily adjusted, whether you prefer the "computer-like" super-sharp/in-focus feel or one that seems more "natural", so there's no argument on whether the details are too soft or hard.
What impresses me too are the colours, which really come alive in a movie like Avatar. Here, you never fail to get a good sense of the beauty – and savagery – of Pandora because you are easily drawn into its multi-coloured world.
Details are extremely fine as well. You tend to take more seriously Colonel Quaritch's safety brief early in the Avatar movie, when you see the battle scars etched on his skull in a stark close-up.
Of course, the C7000 is far from perfect. Quite a few folks on AV forums have complained about backlight bleed issues, especially at the edges where they could see "clouds" forming in place of a solid colour. I personally have not seen this, so either I am lucky or I have not been concentrating hard enough to find the problem.
Plus, some serious video buffs are still a little underwhelmed and are looking to the more precise dimming offered by the more expensive Samsung C8000 and C9000 (going at a cool S$12,888). But those models were surely out of my budget.
For me, a bigger issue I had with the C7000, until recently, was HDMI sync'ing problems with my Denon AVR. With my old Samsung 40-inch LCD, I could turn on my devices in any order and things would just sync up and I'd get sound and video within a second or two.
With the C7000, I actually had to apply a software patch from Samsung to solve persistent sync'ing problems, which a number of Onkyo AVR users have also raised. This mostly solved the problem, even though the occasional failure to sync still happened until I found a workaround.
The simplest way to ensure everything works is to turn on my AVR and source (StarHub set-top box, Sony Playstation 3 or HTPC) before turning on the TV. With this, I've never had a problem.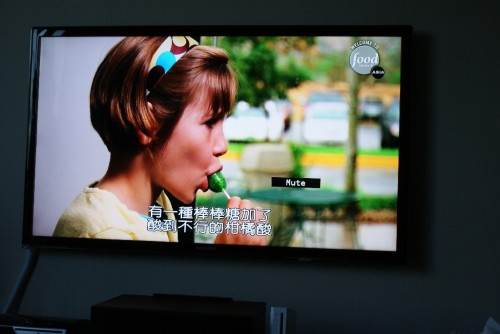 Since I'm at it, here's another tip for fellow C7000 users. This is for folks running a set-up like mine  – I know there are lots of you out there who bought a Denon AVR in the past year and also use a Sony Playstation 3 as a Blu-ray player.
When playing Blu-ray movies, I had problems sync'ing a character's dialogue with his lip movements, possibly because I've turned on the motion-enhancement settings on the C7000.
To get past this, try setting the Denon AVR's audio delay to match the video on your Blu-rays. I set mine to more than 100ms and the problem went away immediately. I don't see anymore out-of-sync lips now.
On the whole, the C7000 has been a big leap over my previous TV. With a list price of over S$6,000 (I got it cheaper after trading in my 3D glasses and 3D Blu-ray player), it had better be.
To be honest, I'm not blown away by the newfangled 3D feature. Going by shop demos, some content are hit-and-miss when upmixed by the TV's 2D-to-3D converter.
But on regular 2D TV, I'm pretty impressed by the C7000. Great contrast and excellent colours make it an impressive screen for Blu-ray movies and even everyday pay-TV content. Well worth checking out if you are looking for a slim LED TV that packs in the goodies.