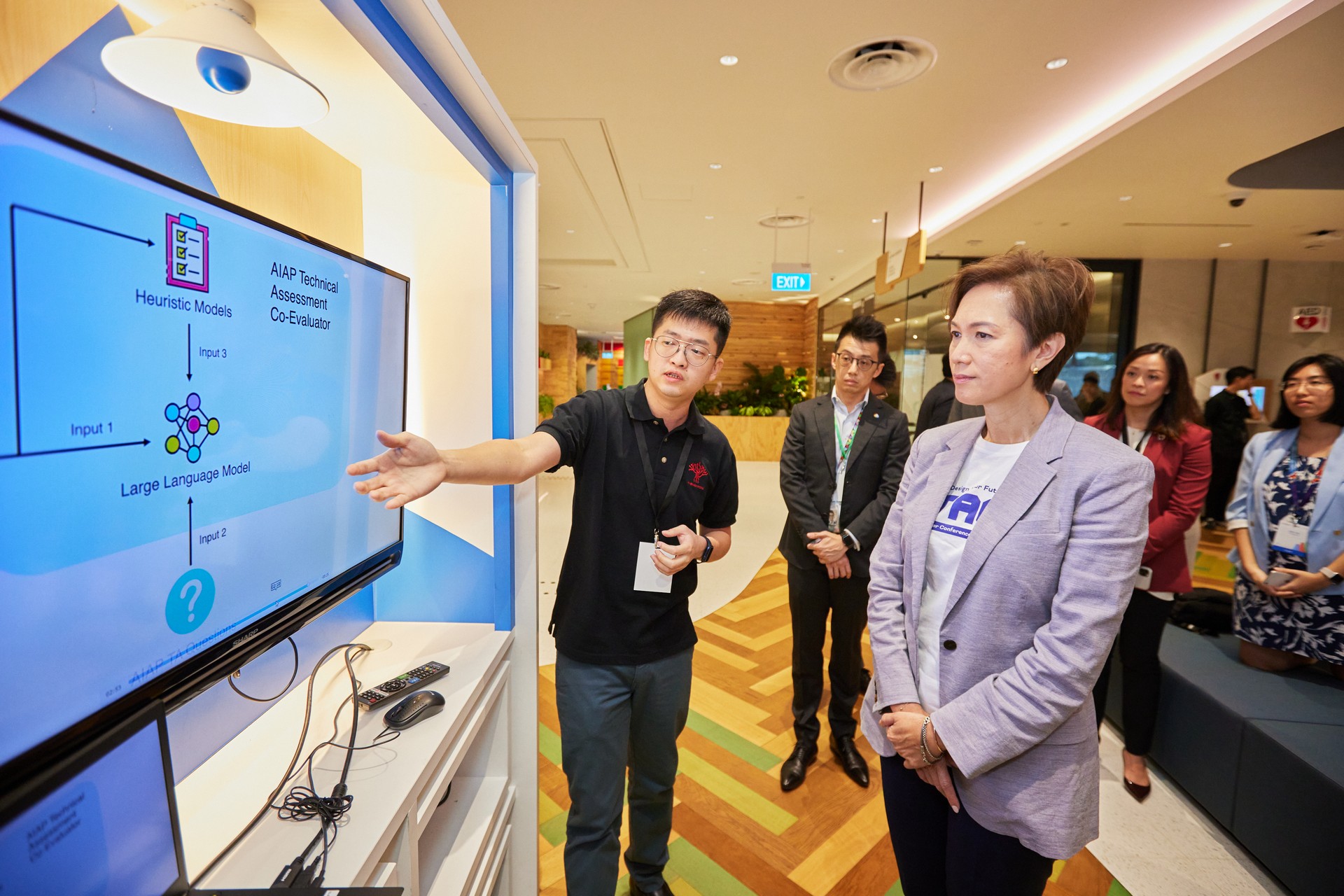 The Singapore government has tapped on Google Cloud to set up two "AI sandboxes" to develop new use cases and boost adoption in the nascent technology in both the public and private sectors.
This so-called AI Trailblazers programme, launched yesterday, aims to spur innovation by giving both public agencies and private companies the foundational building blocks to build AI-based apps so they do not have to start from scratch.
Up to 100 organisations in Singapore will get free 100-day access to Google Cloud's tools, such as its graphics processing unit (GPU) computing power as well as the tech giant's Vertex AI platform, pre-trained generative AI model and low-code capabilities.
Already, the Ministry of Manpower, GovTech and the Infocomm Media Development Authority are signed on from the government, while companies such as American Express, Mastercard and Tokopedia are also participating.
After a one-day workshop with Google Cloud engineers, the goal is to create a prototype and turn it into a "minimum viable product" that can be eventually scaled up for the organisations.
AI can be used to create better chatbots to serve citizens and customers, as well as for smarter note-taking to free up school counsellors to spend time with students, for example.
Singapore has looked to build up AI capabilities to bolster its economy as well as improve quality of life for citizens, even as questions are being raised about the nascent field's ethical use and potential impact.
Despite having more than 4,000 researchers publishing on AI today, Singapore still has to a way to go to translate that into widespread use across industries, said Minister for Communications and Information, Josephine Teo.
This is important to help iron out kinks such as data or security issues, thus unlocking AI's potential for Singapore, she pointed out at the launch yesterday.
The latest collaboration is the result of an earlier agreement between the Singapore government and Google Cloud to boost AI capabilities in the country in May.
While government agencies are able to use cloud services in the Government on Commercial Cloud (GCC) that feature offerings from Amazon Web Services, Google Cloud and Microsoft Azure, only Google has been approved to provide AI-based cloud offerings to public agencies through the new Artificial Intelligence Government Cloud Cluster (AGCC) launched in May.
This gives government agencies the full stack of Google Cloud's AI tools should they wish to build AI apps for their use. They can use their existing databases for training without exposing data to the outside world.
Already, some public agencies have been using the latest generative AI tools trained on large language models (LLMs) to boost engagement and improve responses in their services to citizens as well as staff.
On the public service intranet, for example, chatbots help staff to get answers to common questions, such as the procedures for taking leave.
Meanwhile, Vica, the public-facing chatbot being rolled out across government agency websites, promises to be more natural in its replies than previous chatbots. Plus, it takes only two to three hours to train, down from the 30 to 40 hours previously.
For now, GovTech, which designs this Vica chat assistant, still relies on pre-approved responses from each agency so there are no chances of getting a hallucinatory reply from a generative AI.
In other words, the answers are prepared but the questions are being analysed by the AI to give the right replies.
So far, the new chatbot answers up about 90 per cent of relevant questions, GovTech executives told reporters at a demo at Google Cloud yesterday.