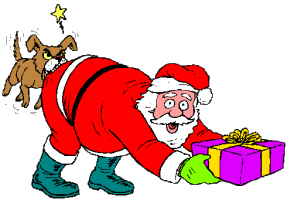 As Christmas comes and the year draws to a close, what would a geek want in his Christmas stocking, or rather, in a nice FedEx box?
In my own unrealistic mind, I have keys to an Audi A4 2.0T, an Intel six-core Gulftown CPU (though that's only officially out next year) and a Classè integrated amp for my music.
But I'm being greedy. I'm a PC geek, a car lover and a hi-fi buff (I refuse to call myself a pretentious audiophile).
Just how do you buy a gift for a geek? Let's be fair and agree that there are different goondus, or well, geeks who might be differently pleasured with different gifts. Here's what the various types of goondus might want.
1. For the PC geek: The Digital Life Dream PC 2009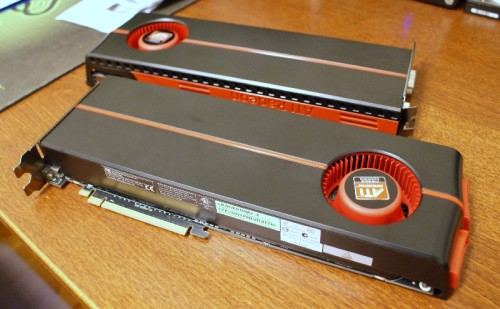 Okay, so you can't buy an Intel Gulftown CPU yet. But you can buy all the stuff on the Digital Life Dream PC that I built last week with the top-end components you can find in the shelves (check out Wednesday's Straits Times print edition, sorry, the site is gated).
With dual ATI Radeon 5970 cards – a total of four graphics processors – running your games, you will never need to upgrade in the next two years (unless you absolutely "need" the latest). All the goodies are stuffed inside Corsair's excellent Obsidian 800D case, which I am mad about for its excellent cable management system (only thing is it's steel, not aluminium).
The main problem, of course, is the cost. It only costs about $12,000 to build this ultimate Dream PC.
2. For the Mac geek: an iPhone 3GS

Come on, don't say I'm biased. I love Apple stuff. It's just the evil way they do business that irks me – and thousands of users out there (I was a Mac user screwed over by Apple junking ADB and SCSI, by the way – don't say that's innovation).
What I think the Mac geek – okay, Machead – needs is a new iPhone 3GS, of course. Now, all three telcos here – SingTel, MobileOne and StarHub – offer the "best" smartphone out there (if you haven't tried an HTC) with "competitive" price plans (I pay StarHub just S$35 for real UNLIMITED access on my HTC PDA, by the way). So, buy the iPhone for your Steve Jobs-loving geek friend. Just don't get sucked in by the hype yourself!
2. For the gamer geek: a Logitech G9x

Sorry to all the Razer fans out there. Despite funny critter with phone-like buttons on them, what it all comes down to for many gamers is the performance AND longevity. Logitech makes the best mice out there, period. I am talking not just the technology – which Razer is great for, especially in the Lachesis I use now – but also longevity.
I'll be honest. I've never had a Logitech keyboard or mouse die on me. My Razer Tarantula, unfortunately, has lost all the paint on the well-used AWSD buttons, so I really gotta touch-type on it. I'm going to buy a new Logitech/Microsoft keyboard and, once my Lachesis dies, I'm going for the excellent Logitech G9x mouse. Solid grip plus on-the-fly speed changes are what I love about it.
3. For the AV goondu: Denon AVR-1610

Not everyone has S$10,000 to buy the best of the best in sound that does both home theatre (HT) and music excellently. As I found out while shopping for a budget AV system with a couple of friends recently, S$1,000 can net you a decent deal for a HT setup if you choose a bundled offer.
For that price, Denon's AVR-1610 is going with Boston Acoustics wooden CS2310 5.1 satellite speakers at Audio House, when I went there with a friend today. Not a bad combo for S$999, the setup brings out the effects in movies pretty well and even manages to fill a small room. Check out also Onkyo and Jamo bundles – I'm talking about under S$1,500 5.1 systems that actually turn up the effects in movies pretty well.
Of course, if you want the subtleties in music CDs, then there's no substitute for a good stereo setup that may cost several times more. But everyone starts somewhere, and S$1,000 for a hi-fi system that absolutely kills some of these home-theatre-in-a-box systems is a good start. New year advice from a hi-fi noob to another: don't listen to the snobbish audiophile tweakos, listen to your ears.
4. For the boy racer: Audi A4 2.0T quattro
Every weekend now, you can see Premium Automobiles, the distributor for Audi cars here, laughing all the way to the bank with their new lineup. The reason is the sexy new A4s and Q5s (the latter is on order many months into 2010), which sport some of the sexiest LED front and backlights around.
That's not to mention the nice 2.0T engine, which easily puts out 211hp, or more if tuned up. Between the two cars, the A4 2.0T quattro is my pick since it is a flexible sedan with four-wheel drive and features the "G-force" feel you usually get from a car under 7sec in the 0-100kmh scale. However, I just can't make myself fork out close to S$160,000 (that's not a typo, you folks from outside Singapore) for it. The cabin can really be better… and what, I still have to stick in a key to turn on the ignition?
5. For everyone else: happiness
Of course, money or gadgets cannot buy you happiness. Well, they can, for a short while, actually. But, ultimately, we want world peace. And happiness for all. Though failing that, we'd just take a nice PC or an Audi A4 as a Christmas or New Year wish.
Whatever you get in your stocking, here's wishing one and all a Merry Christmas!