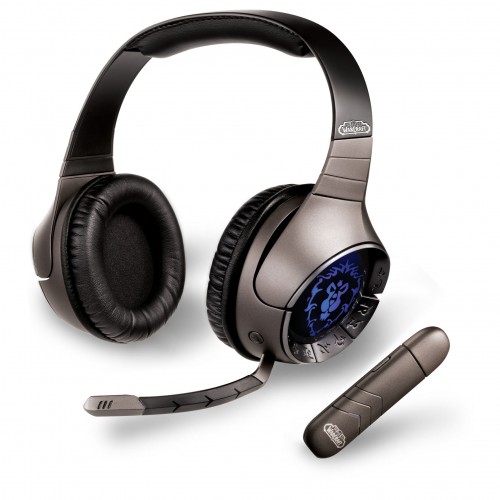 When you are slaying monsters in World of Warcraft that require the coordination of 20 or more people to keep to their tasks specifically, you don't want your voice commands to break up mid-battle. You want everyone to be able to talk clearly to get clear instructions.
Well, that's exactly what Creative has in mind, with its World of Warcraft Wireless Headset. Said to come with uncompressed wireless audio, it also comes with THX-branded TruStudio PC audio technologies, which Creative claims offers better audio over similar gaming headsets.
The headphones, unveiled earlier this year, is going on sale now for S$249.
I see lots of WoW fans buying this pair of comfy-looking headsets not because of the audio quality, but for their look and feel.
First, the bling: the two changeable headset lenses feature both Horde and Alliance insignia. Plus, and this must be uber cool to diehard WoW players, you get to alter your voice as its heard by other players.
It's one of those "why didn't anyone think of that" moments for Creative, which unfortunately has not been this cool for a while.