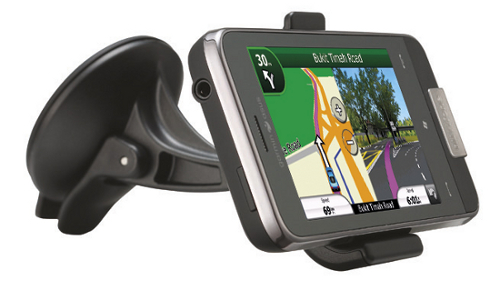 Availability: 27th March 2010, via M1 and StarHub, and all authorized resellers
Retail Price: S$638 (including GST)
Quick highlights: Windows Mobile 6.5.3 phone, comes bundled with preloaded navigation from Garmin and Tele Atlas, 3.5 inch WVGA 480×800 screen
Promotions: Consumers who purchase the Garmin-Asus M10 smart phone between 27th March to 2nd May 2010 can get a car kit at a discounted price of S$65 (usual price S$78)
Garmin and Asus made a big splash today at their media event for their upcoming launch of the M10 phone in Singapore.
Now Asus is better known for their range of netbooks and graphics cards, but they have been trying to break into the smartphone market for at least two years. I haven't been really impressed with Asus smartphones I've reviewed in the past as I found that both interface and form factor wise were just so-so.
But the Asus folks believe that this phone is a breakout one that will be lapped up by consumers. Benson Lin, vice president and general manager of Asus' personal mobile devices business unit, believes that their phone will do very well against the competition, like the upcoming HTC HD mini (also a Windows 6.5.3 phone) and HTC Legend (Android 2.1).
Here are his reasons:
It's one of the most value-for-money smartphones in the market, packing in great specs at low cost.
It's got one of the biggest screens in the market, a 3.5 inch 480×800 WVGA display, which is always a nice bling factor.
Battery life is touted to be pretty long with its 1500mAh battery.
Pretty good memory and storage specs: 512MB RAM and 512ROM, and a 4GB eMMC flash memory.
And of course, the navigation application tie-up with Garmin and Tele Atlus, which Asus claims is exactly similar to the Garmin 1460 PND (typical Singapore retail price S$449). Consumers of course get it for free in this phone.
Having had a very successful launch in its home country Taiwan, Asus believes that this phone wil be extremely competitive in the Singapore market, and Benson expects that it will be one of the best selling Windows Mobile phone for 2010 Q2.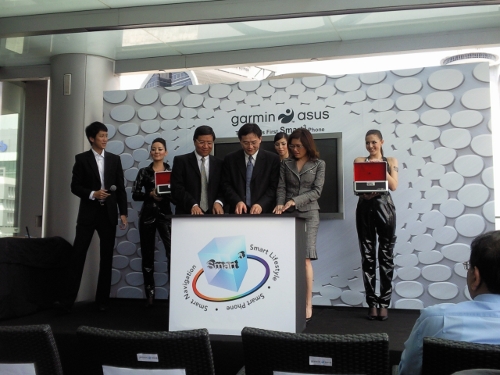 My take and a quick commentary:
I think price-for-specs wise, the phone definitely has merit. I didn't get a chance to play with the interface of the phone, but form factor wise it seems decent.
The phone also does seem like it will appeal to those who need a good navigation device cum phone. Asus claims that their GPS and navigation software takes an average of about 33 seconds to get the first GPS fix, compared to other phones who typically take about two to three minutes. They also claim that the M10's interface is designed to multitask, and you can both make and take calls whilst using the navigation applications.
With Garmin and Tele Atlus' software inside, the phone is a more robust navigation device than using a free tool like Google Maps. For example, it has routing algorithms that can suggest new places to park your car if the one you're going to is full.
However, navigation is just one application, and any smartphone needs to do more than just that of course.
Said Aloysius Choong, IDC's research manager who leads APAC mobile devices research, who was at the event: "Nowadays smartphones are also moving towards social networking and connecting people. The platform may be more important than phone features."
For example, Google Maps may be less feature rich, but it also bundles in things like location-based social networking (Foursquare). An android phone also provides easy integration with GoogleTalk and Gmail. iPhone has gained such a huge market — Apple has overtaken Nokia to become Singapore's top selling smartphone vendor in Q409, according to Aloysius — in part due to the great number and quality of apps in the iPhone App Store. And Windows Mobile get plus points when it comes to being able to work with Word documents and Excel spreadsheets.
At least for me, the fact that the M10 is a Window Mobile phone is more important than the nifty navigation features or even some of the specifications of the phone.