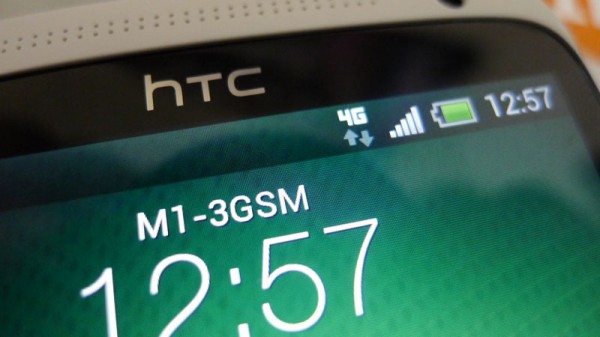 M1 looks set to be the first in Singapore to offer a nationwide 4G network on Sept 15, providing speeds of up to 75Mbps in a much-needed boost for smartphone users angry with congested 3G networks here.
Typical speeds are expected to be between 7Mbps and 17Mbps on this new network, which for a start, will be less busy with fewer users onboard.
At launch, M1 is bringing four models of smartphones, two tablets and a couple of modems and hotspot devices, reflecting the small number of devices that currently support this "4G" technology, also called Long Term Evolution or LTE.
However, the telecom operator also looks to be gearing up for the rumoured launch of Apple's next iPhone on Sept 12, which is expected to support these newer, faster, less congested LTE or 4G networks worldwide.
Speaking to reporters this morning, M1 chief technical officer Patrick Scodeller gave away very little, though he said he expects any upcoming iPhone that supports LTE to bring a surge of users onto the new network.
He stressed that the network is ready for users moving over from 3G networks, which have become congested in recent years because of users constantly logging on to social networks like Facebook and backing up files on online lockers like Dropbox, for example.
Prices are also expected to play a part in the way users log on to the new network.
Starting from close to S$50 for a basic voice plan plus just 2GB of data, the new 4G services are not cheap. Indeed, M1 has also taken the chance to "reboot" its 3G plans, with lower free data downloads now for those who re-contract or sign up for a new 3G plan.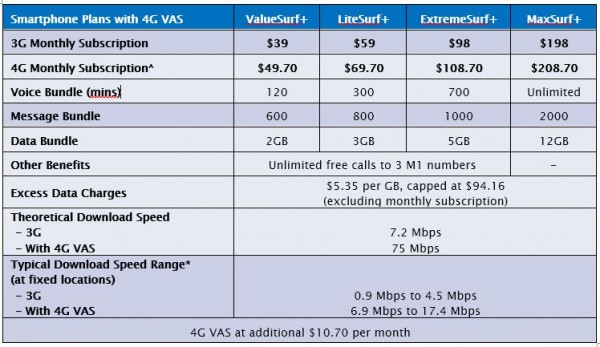 M1's aim is clear though. It is now in a good position to persuade users to defect from its rivals, who are still building out their 4G networks. SingTel will have islandwide coverage by early 2013, while StarHub has scheduled a rollout at the end of this year.
In Singapore, users will be able to easily switch from one telco to the next. Since all three telcos here are running their LTE networks on 1,800MHz and 2,600MHz frequencies, users will be able to keep their LTE phones and just slide in a new SIM card from their new telco.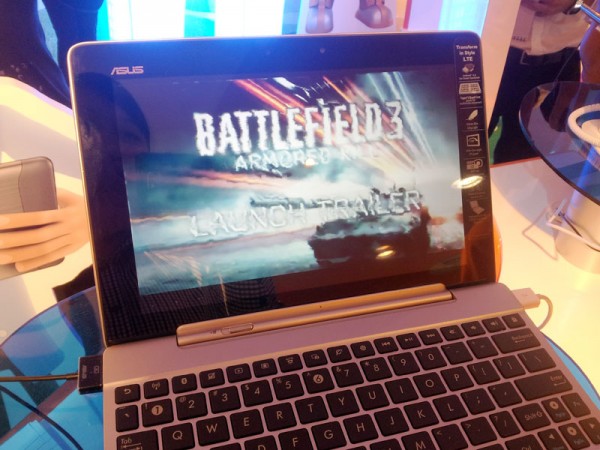 At a demo at its Paragon store this morning, M1 showed off several devices, from HTC's One XL to Asus' Transformer Pad, hooked up to its new network. On one PC, a 10GB file from an FTP (file transfer protocol) server downloaded at about 4.5MB per second, or 36Mbps.
Of course, that speedy download was at a place where the signal was probably at its strongest, and more importantly, at a time when there were hardly any other user nearby vying for the airwaves.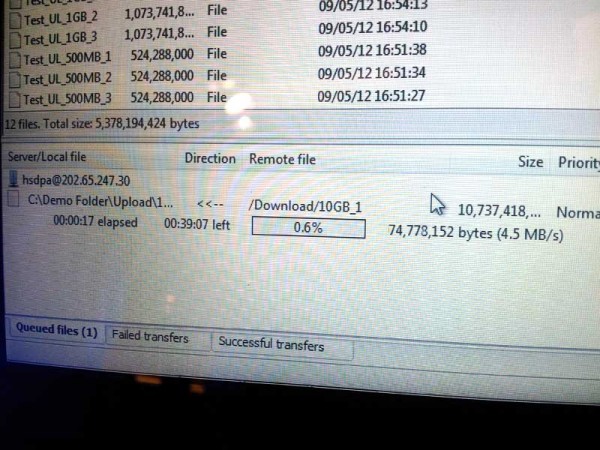 To be sure, more is expected to come from LTE in the coming years, as improvements enable networks to be more stable.
The top speed of 75Mbps now is expected to be doubled to 150Mbps in the latter part of next year, said Scodeller. This, he added, is when the telco re-uses even more of the existing airwaves used for 2G – relying on 20MHz chunks of the frequency spectrum instead of the current 10MHz – to deliver Internet data faster over the air.
M1 also expects to have in-train coverage at a yet unspecified date, when it is able to connect up the subway tunnels in Singapore along with the other two telcos.