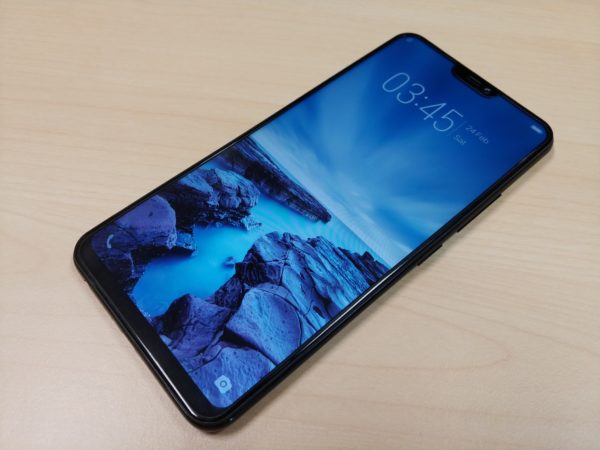 The first thing that strikes you when you power up the Vivo V9 is the undeniable notch at the top of the phone.
Much despised yet popular now among Android phone makers, it's a feature you can either ignore or get so upset over that you give up on the phone altogether.
Clearly, Vivo is betting that you'll take a liking to the iPhone-like feature. It can also argue that it can use the rest of the space around the front camera as a screen, making the front almost fully taken up by the display.
I'm not personally a fan of the notch but I'd give it to Vivo for coming up with a sleek design for the rest of the phone. The large 6.3-inch screen and slim bezels are certainly attractive.
The Chinese manufacturer says the V9 has a 90 per cent screen-to-body ratio and it certainly looks like that. For a phone with a large screen, the V9 doesn't feel like one. It's extremely easy to handle.
While I also like the smooth, glass finish at the back, I'd like to caution that it attracts a lot of fingerprints. Yes, this is a common problem today but this seems a little more pronounced on the Vivo V9.
I'd also be careful with the glass. During the brief test period, I noticed micro scratches on the surface despite using it like how I've been using my own LG V30+. There's a case included in the box, so you might want to use it, even if this means the phone's pretty finish.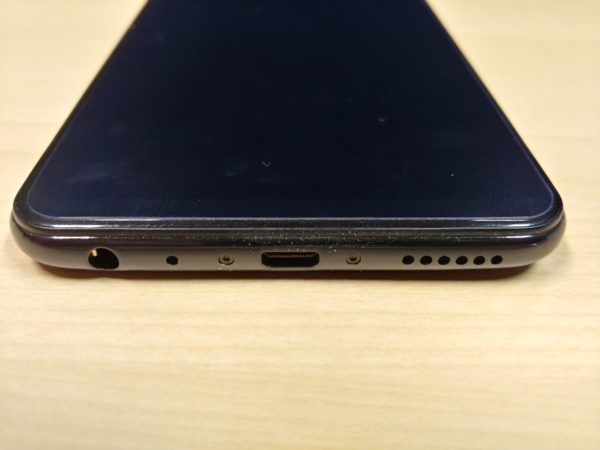 Under the cover, the V9 sports some decent mid-range specs. The processor is a Qualcomm Snapdragon 626 octa-core chip. There's 4GB of memory and 64GB of storage, with support for microSD cards up to 256GB.
Vivo hasn't taken the route to go up to a full Quad HD screen with the V9. So, you get a "Full HD-plus" version with 2,280 x 1,080 pixels. It looks surprisingly decent, thanks to the high contrast.
The 3,260mAh battery also holds up well in daily use, and should last easily a day unless you are turning on the screen often, say, to watch videos or play games.
Speaking of games, the phone supports a game mode that automatically rejects calls if you're in the thick of action. It's cool but I'm not sure if I want to automatically say no, especially if people may call me for important manners.
As with other phone makers of late, one big selling point for the V9 is artificial intelligence (AI). The company claims that it is able to detect what you're shooting and, say, smartly create a nice bokeh around a subject.
For some of the photos I shot, the phone did correctly identify buildings as landscape. However, some food pictures got sorted under "cate". Could it have been just called food?
As even Google has shown with its Pixel 2 XL, having AI work reliably is not always easy. Fortunately, I'd say the V9's main dual-camera setup consisting of a 16-megapixel and a 5-megapixel lens does well enough on its own, especially when it comes to close-ups.
You get a shallow depth of field that helps focus on the subject matter. The V9 also keeps colours close to neutral, avoiding the over-saturation that some users dislike with LG and Samsung phones.
Interestingly, Vivo has placed a 24-megapixel lens that captures more details in the front, for selfies. It even promises to make you look better than in real life, with a beauty mode that uses AI trained with a million facial images. I tried it briefly, but I'm afraid it's not a miracle worker. Quite possibly, it's just me.
One thing you have to be aware of though are some of the quirks of Vivo's take on Android. As I mentioned in the V7 review earlier, it makes you swipe up from the bottom for stuff like Settings, which is strange and unnecessary.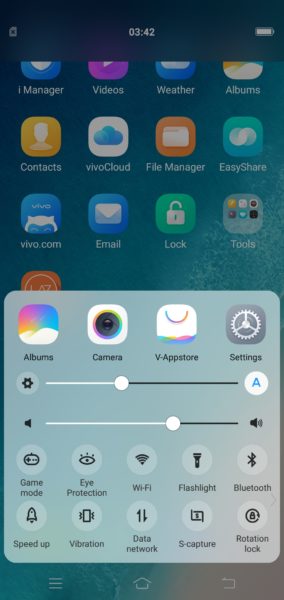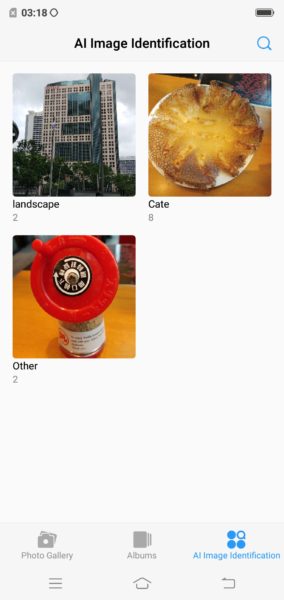 If you can look past some of the flaws, this new phone is a pretty attractive option. The biggest draw for the Vivo V9 is its S$479 price tag.
Yes, a sub-S$500 phone now looks as decent as a flagship costing twice as much. Plus, it also sports a dual-lens camera setup that until recently was the preserve of top-end models.
There are more such options from China now, especially with Honor's recent lineup in Singapore as well. Competition is good, especially if you don't mind doing without Apple or Samsung.