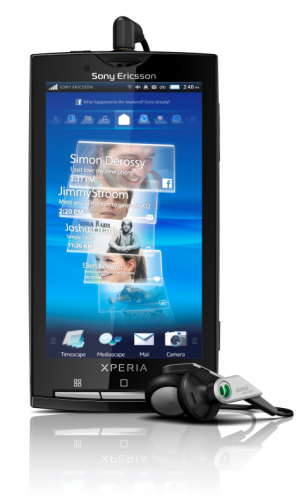 Above all the din made by Android phones from Motorola and HTC, the somewhat forgotten Sony Ericsson Xperia X10 is hitting the shelves in Singapore from today, courtesy of SingTel.
SE's flagship Android gizmo will cost S$388 on a two-year SingTel 3G Flexi AMPed plan. It is exclusive – for  now – to SingTel, so you can check it out at the SingTel Shop. By the way, a new set without contract goes for S$1,088.
Besides SingTel's AMPed music service, the new phone comes with "red operator's" mobile TV offerings, which include Channel 8 Primetime and K-channel KBS World.
How good is the X10? It's got a large screen and SE's usual style when it comes to customised apps for media content, but it seems like there's no multi-touch, as far as we know.