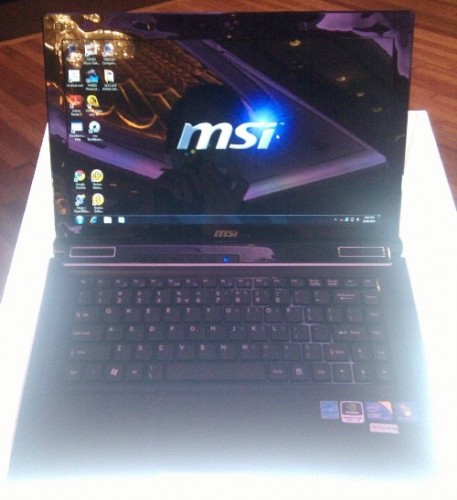 Though 4G LTE (long term evolution) looks like the future for mobile broadband, the rival WiMax technology got a small boost yesterday with the launch of laptops in Malaysia that come with the wireless technology built in.
The likes of Acer, Dell and MSI launched a number of netbooks and notebooks that will let users log on, out of the box, to the wireless broadband service run by the country's WiMax operator, PacketOne.
Promising speeds of up to 10Mbps on the go, the Wimax-inside service costs RM89 (S$38) for 15GB of data. Users no longer have to buy a separate USB dongle, which is what P1 has been selling since launching its Wimax service in August 2008.
During a road test in Kuala Lumpur, where journalists and bloggers got to try out the service on a moving bus, I got pretty smooth YouTube videos running at 360p resolution (the sharper but more bandwidth-demanding 720p was too jerky).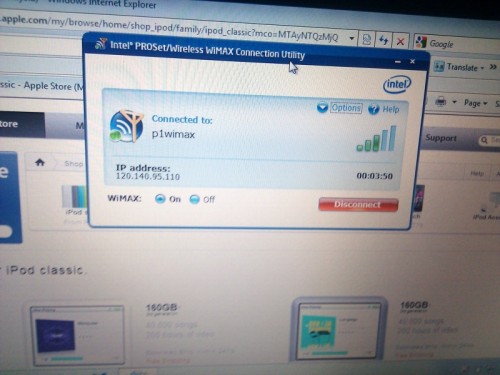 Malaysia, along with Japan and the United States, are among a smattering of places where you'll find mobile Wimax services offering broadband on the go, as an alternative to HSDPA or 3.5G services now linking users at up to 21Mbps (theoretical speed, not throughput).
Yes, Wimax has been a success as a backhaul link, including in Singapore, but as a mobile broadband service (using the 802.16e and future 802.16m standards), it has been slow to take off in a big way. Even India, one of the biggest Wimax markets, recently gave out licences for fixed WiMax (802.16d) for home broadband rather than on-the-go Net services.
One problem has been the different frequencies used around the world, either 2.3GHz, 2.5GHz or 3.5GHz, which means different chipsets for different laptops sold around the world – a no-no in the low-profit, mass market world of PC manufacturing.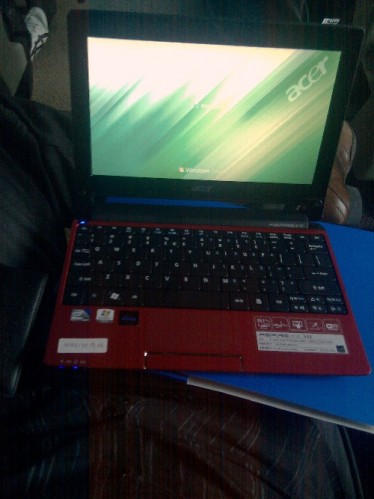 To counter this, the laptops launched in Malaysia yesterday comes with Intel's latest chipsets that support all three frequencies.
This, say the Intel folks I met at the Southeast Asia media briefing, means laptop makers can come up with low-cost PCs that log on to almost any Wimax service in the world. For example, the Lenovo IdeaPad V360 notebook with Core i3 chip costs an affordable RM2,599.
But there are other problems.
One of the biggest is the fact that mobile operators – unlike P1, an upstart ISP in Malaysia – are pretty much sold on LTE as a 4G upgrade to existing 3.5G (W-CDMA) networks they now run. It seems like a simpler upgrade, given that many of these operators have already steadily boosted their networks over the years for faster speeds.
It's a different story, of course, if operators are not on current W-CDMA networks. Sprint in the US, a cellphone operator which has been running a rival 3G standard known as CDMA EV-DO, for example, don't have to follow the LTE upgrade path set for W-CDMA operators, which make up most of the telecom players in the world.
Wimax also works in markets where the home broadband market is still not saturated, like Malaysia. A good service sold individually with each laptop purchase, if done right at retail stores, will give users quick, easy access to the Net without them worrying about setting up a home Wi-Fi network.
But in places like Singapore, where both residential broadband and mobile phone penetration are over 100 per cent, there is little incentive for existing W-CDMA operators (all three in Singapore) to consider Wimax – certainly, not with LTE on the horizon.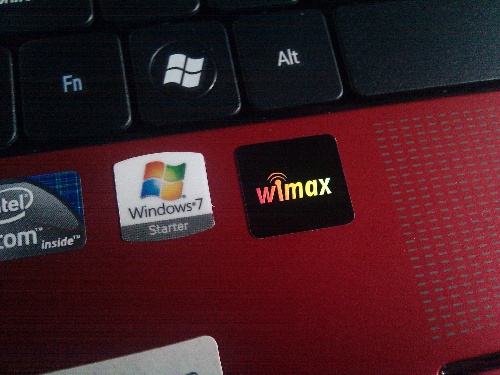 Just as much, the Intel folks concede that mobile operators have mostly gone the LTE route in the past couple of years. But they insist Wimax is here and real, and is a good case for operators looking to launch fast mobile broadband services right now, and not in the next two years or so with LTE.
I'd agree, to a certain extent.
What the technology needs is a great device like HTC's Evo 4G, which gave US operator Sprint a much-needed boost for its Wimax network. Or, as my friend and fellow journalist Darius Chang from CNet, pointed out, an iPhone to run on Wimax.
Otherwise, it'd be hard for operators to justify going on Wimax now. A few years ago, in the aftermath of disappointing 3G launches, I'd be excited by the fact that the computer industry, led by Intel, was pushing out something that the telecom industry had promised but failed to deliver.
But as we waited for mobile Wimax in the form of commercial services and devices, 3G has got much faster, from a measly 384Kbps to the theoretical 21Mbps now, making the case for Wimax less solid.
There've also been easy-to-use USB dongles and smartphones to help 3G's case, which means Wimax launches like the one in Malaysia is more a case of alternative technology rather than a real breakthrough in mobile broadband.
Like CDMA EV-DO is a real alternative to the more popular W-CDMA (both are 3G standards), Wimax will be around, but it looks like its chance as a worldwide standard for wireless on the go may just have come and passed.