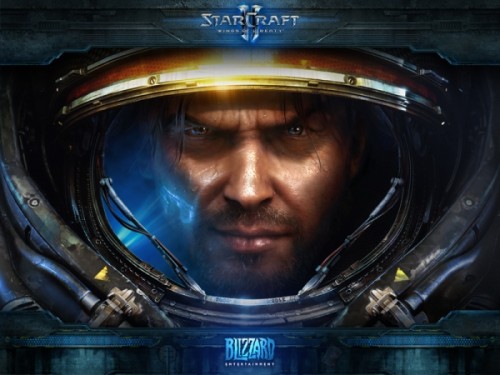 Starcraft II, the much-sought-after sequel to the 90s real-time strategy hit, sold more than 1.5 million copies in the first 48 hours, placing it as one of the biggest PC games this year, though it is still some way off the all-time big hitters in video games sales.
Available as a DVD or digital download for Mac and Windows computers, the game was launched with much fanfare in the United States, Europe and Asia-Pacific on July 27. At the Singapore event at Funan DigitaLife Mall, hundreds of fans queued up for hours to buy the game.
Indeed, on launch day, gamers raring for a renewed Zerg rush bought no fewer than 1 million copies worldwide, said developer and publisher Blizzard Entertainment.
But despite being touted as the fastest-selling strategy game of all time, Starcraft II sales seem "lighter" than what experts expected at launch, says the Wall Street Journal.
In terms of first-day sales, the game is still some way off the biggest hitters.
For example, Activision's Call of Duty: Modern Warfare 2 sold about 4.7 million copies in the first 24 hours, when launched in November 2009. In April 2008, Take Two Interactive's GTA IV sold about 3.7 million copies on launch day.
Pretty much like its sales, Starcraft II the game itself can be viewed as either half-empty or half-full. Having played the early campaign missions, I must say I was a little underwhelmed by a game that many of us have waited more than a decade for since the original Starcraft came to life in 1998.
Yes, the graphics are better – they cannot be worse, surely, than 1998. But the gameplay has not evolved much from those early RTS days. For a comparison, see how far Relic Entertainment has pushed RTS games ahead with its Warhammer series and excellent Company of Heroes.
Perhaps Blizzard was careful not to change the formula. After all, the game is a competitive sport in countries like South Korea. And among some of the good things I've heard about the game so far, it's often been how balanced the factions are for multiplayer games.
Perhaps that is what Starcraft aims more for – a well-balanced game for competition and a sequel that its original fans demanded. I'm just wishing it has more to keep me – a fan of Company of Heroes – playing into the night.
Thing is, Call of Duty: Modern Warfare 2 and GTA IV – two AAA titles that generated just as much buzz – both kept me glued to my PC and Xbox when they came out. I'm not, with Starcraft II.