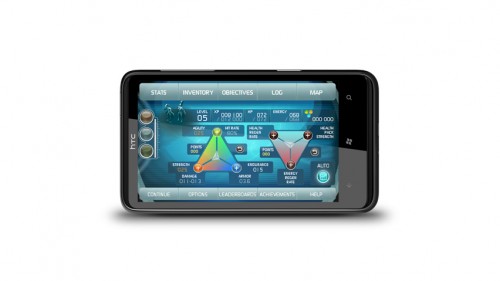 The red operator has snagged the exclusive for HTC's large-screen HD7, one of several key Windows Phone 7 phones unveiled today at Microsoft's much-awaited smartphone OS launch.
Shipping on October 21, the phone will go for free if you subscribe to the top-tier S$95-a-month Windows Phone plan from SingTel that offers 500 minutes talk time and 12GB of data. Cheaper plans are available for S$39 and S$56 a month. All three offer turn-by-turn navigation from SingTel.
More details available at SingTel.
As for other HTC Windows Phone 7 variants, StarHub will have the HTC 7 Mozart, while M1 will have the HTC 7 Trophy. We'll also have more hands-on details with the Samsung Omnia 7, which features a bright Super AMOLED screen as well as LG's Optimus 7, in a short while, at the ongoing media event now at Klapson Hotel here in Singapore.
All the phones are expected to ship by the end of the year, starting from the end of this month. So, it's looking like a wide choice of phones to choose from come the Christmas season.
The big question now is, despite the positive reviews so far from tech sites (including Techgoondu), whether Windows Phone 7 will be the comeback that Microsoft hopes it is.
One thing missing, despite earlier reports to the contrary, is Flash. Microsoft folks here told Techgoondu today that there's no timeline for supporting Flash for now – unless users want it. The solution, according to them, is Silverlight, which is their preferred development tool.
At the same time, there is no Zune services for Singapore, so users here will have to rely on music services from their telcos. Whether users will compare this to, say, Apple's iTunes, is still something up for debate. As a user, I'm happy to see the battle begin with a new smartphone entrant.