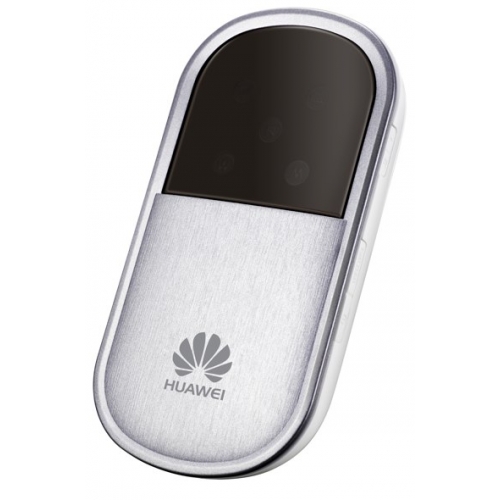 The Huawei E5 wireless mobile broadband modem is a nifty little device that lets you connect to the Internet on the move. If you have a separate data plan just for mobile broadband, simply slot in your SIM card and connect to the E5's Wi-Fi access point on your laptop or tablet.
The E5 supports various connectivity modes. Besides serving as a wireless AP that supports multiple devices, you can also choose to keep your mobile broadband connection personal by hooking the E5 directly to your Windows or Mac machine via a USB port. The E5 also supports a combination of USB and wireless AP modes.
Setting up the E5 to work with Windows 7 was a cinch and took just a couple of minutes. On Mac OS X Tiger, however, the modem could not connect to the Internet although the required driver software was already installed.
The default network name (SSID) and WPA passwords are printed on a sticker stuck on the device. You can change both of these easily by logging into the admin dashboard, where you can also specify various security and network settings. There's also a SMS section in the dashboard for you to send and receive text messages while you're on the mobile network.
The battery life from the E5 is nothing to brag about. I managed to get roughly three hours of Web browsing on the go. The good thing is that the E5 has a removable battery, and can be charged from a USB port – provided you have a laptop with decent battery performance.
Bottomline: If you have an additional data plan on top of what you may already have for a smartphone, the E5 offers a easy way for you to get online with a laptop or tablet without grappling with software and device driver installations required for USB dongles to work.