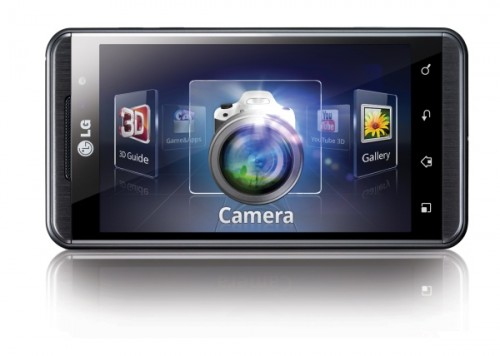 This year's edition of the Mobile World Congress (MWC) at Barcelona drew to a close with a dizzying array of phones and tablets unveiled, some more exciting than others.
There's every indication that Android is leaping ahead in the tablet wars, and some companies are still noticeably absent from this rising segment. Here's quick round-up of some of the most important mobile gadgets to look forward to this year. Better start saving up!
HTC
HTC finally leaps into the tablet fray with its latest offering, the Flyer. The handsome tablet features a 7-inch screen with a resolution of 1,024 x 600 pixels, an aluminium unibody (à la the MacBook Pros), a 1.5GHz processor, 1GB of RAM, and 32GB of storage space.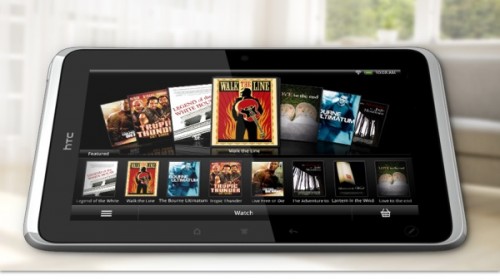 There's a 5-megapixel camera at the back, and a 1.3-megapixel front-facing one. The Flyer is reportedly powered by Android 2.4, not 3.0 Honeycomb. HTC said they didn't have enough time to customise Sense for 3.0, but promised an update in the future.
What sets the Flyer apart from its competition is software. Besides the usual HTC Sense — which, in this case, is optimised for a larger screen — the tablet comes with a pressure-sensitive stylus for note scribbling, OnLive game streaming service and one HTC Watch app for streaming and downloading movies.
HTC also introduced a bevy of new mobile phones: the Desire S, Incredible S, and Wildfire S are basically souped up iterations of their predecessors. More interesting are the ChaCha and the Salsa, both of which have sub-par specs but come with dedicated Facebook buttons which brings us that much closer to a Facebook phone.
Although it looks kind of weird, the button lets you share virtually anything on your screen to Facebook, like photos, videos, and even your location. Pretty neat, if you're into that sort of thing.
Samsung
What's this, another Android tablet? Yes, the Galaxy Tab 10.1 is now official, and for those of you who refrained from buying the first Galaxy Tab, give yourself a pat on the back! The Galaxy Tab 10.1 — which gets its namesake from its gorgeous 10.1-inch screen (1280 x 800) — packs quite a punch, and is definitely worthy of your long wait.
Android 3.0 Honeycomb hums along nicely with a 1GHz dual-core Tegra 2 processor under its hood. An 8-megapixel camera with LED flash at the back is capable of capturing 1080p video, and a 2-megapixel on the front lets you video chat. Storage comes in options of 16GB or 32GB. And it's coming in March!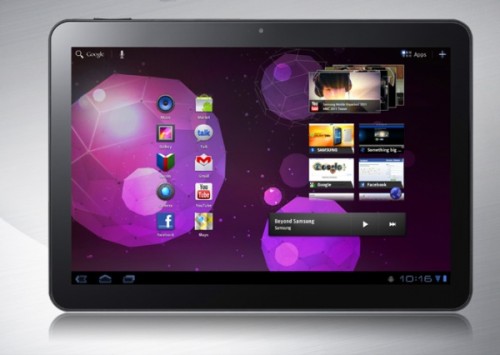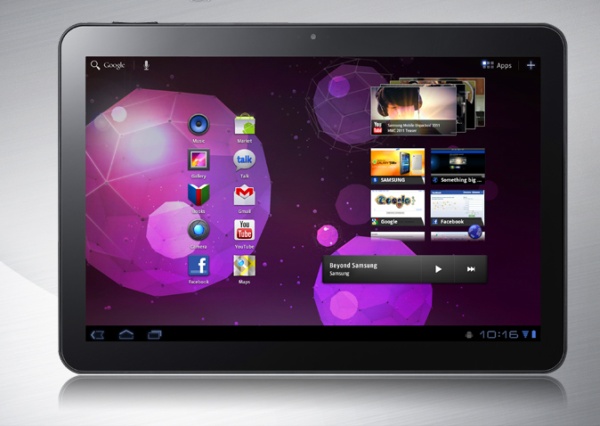 Samsung also introduced two new portable media players (PMPs): the unfortunately named Galaxy S WiFi 4.0 and Galaxy S WiFi 5.0. Again, the devices are named after their respective screen sizes, and both sport resolutions of 800 x 480 pixels. Both are powered by 1GHz processors, have cameras on both front and back, and microSD expansion slots. These two babies are basically Android versions of the iPod touch; standard apps including Gmail, YouTube, Android Market etc. are all available and accessible through a WiFi connection.
Lastly, Samsung added a number of phones to its line-up, including their new flagship Android phone, the much anticipated Galaxy S II.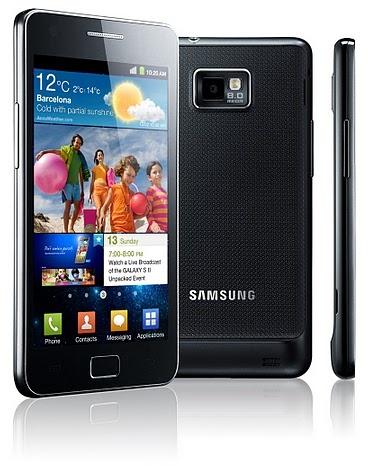 The Galaxy S II comes with a number of notable improvements, including a new display technology called Super AMOLED Plus that produces sharper images and more vivid colours on its 4.3-inch, 800 x 480 pixel screen. A 1 GHz dual-core processor and 1GB of RAM ensures everything runs smoothly. There's just too many things to list here, so do click on the link above and check out its website!
Sony Ericsson
After numerous leaks, Sony Ericsson finally made the PlayStation phone official. Branded as the Xperia Play, the Android-based device has a 4-inch screen (854 x 480) that slides up in landscape orientation to reveal the iconic PlayStation buttons.
Physical buttons for gaming do make a difference, as anyone who has played games on both the PSP and touch screen devices like the iPhone can attest. As an certified PlayStation device, the Xperia Play will let you download games and other content from the upcoming PlayStation Network Store.
Sony Ericsson also announced the Xperia Neo and Xperia Pro, successors to Symbian-based Vivaz and Vivaz Pro respectively. The Neo and the Pro are completely identical except for a physical slide-out landscape keyboard in the latter. Both run Android 2.3 Gingerbread, sport a 3.7-inch (854 x 480) screen, and are powered by a 1GHz processor. The Xperia Pro is optimised for e-mail and messaging, evident in its nifty e-mail features:
LG
LG attracted quite a lot of attention with its new 3D-enabled devices, the Optimus 3D and the Optimus Pad. Details about these two devices are scarce, but here's what we know so far.
The Optimus 3D packs a 1GHz dual-core processor under a 4.3-inch, glassless 3D display. You can record, view, and share 3D content on the device, and DLNA makes it easy to view your media on a larger display. We can't say for sure what the Optimus 3D is going to entail until we get a proper hands-on, so check out this video by LG, which shows you what the phone can really do:
The Optimus Pad's 8.9-inch (1280 x 768) display is a breath of fresh air from all the 7- and 10-inchers out there. It runs Android 3.0 Honeycomb on a 1GHz nVidia Tegra 2 processor, and has no problem handling 1080p content, so expect everything to be buttery smooth. A built-in 3D camera lets you shoot stills and videos in 3D.
And that's a wrap, folks!
One more thing: Microsoft and Nokia took to the stage at the conference to talk a little bit more on their partnership, and delivered a piece of depressing news to those holding out for a Nokia Windows Phone: the first of such handsets won't hit retail shelves until 2012.
On a brighter note, Microsoft gave a preview of the new features to come to WP7 this year through at least two updates, the first of which will come next month. Major features include the long-awaited copy-and-paste functionality, improved web browsing with IE9 mobile, and multitasking.
We can't be sure if all of these devices will ever make it to Singapore, but all in all, a pretty exciting year for mobile gadgets. The tablet wars are getting hotter by the minute, and manufacturers are scrambling to differentiate their products, whether it's through stuff like 3D or custom user interfaces.
Companies are also attempting to build up their own ecosystems in an attempt to attract and retain loyal customers. Whether it's HTC's cloud gaming or Sony Ericsson's PlayStation Network, it's going to be a hell of a challenge to break into Apple's monopoly in this respect.
We'll try to get hands-on treatment for these new devices as soon as possible, so stay tuned!