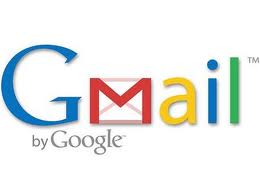 Some 100,000 to 150,000 Gmail users had their messages, chat logs and other personal settings wiped clean early today, due to a serious glitch that would likely cast doubt about the reliability of similar cloud-based services.
Google acknowledged the issue at 4:09am local Singapore time and started investigations into one of the most serious outages to hit the Web mail provider so far. More than 7 hours later, the service was said to have been restored for some users, while others can expect a resolution "in the near future".
But it is not clear yet if Google would be able to restore all lost messages. On the recovery efforts, a Google statement added: "Please note this time frame is an estimate and may change."
Google estimates the number affected to be less than 0.08% of the entire user base, which adds up to about 100,000 or 150,000 users, according to various reports from other media outlets. They will be posting the latest updates on this issue here, if you're keeping tab.
Backing up your Gmail account
As our lives move increasingly to the cloud, worries about losing our data due to server issues become a real concern. We advise all our readers to back up their data, no matter where it resides. In Gmail's case, there are a few ways you can do just that.
Set up automatic redirecting to Hotmail. Hotmail may not be the first choice for many people, but it has an ample 5GB of storage. Simply set up your Gmail account to forward one copy of all emails to Hotmail and you should feel more at ease! Be sure to keep one copy in Gmail's inbox, or you'll be wondering where all your emails went.
Gmail Backup. A free tool for Windows and Linux users, Gmail Backup does exactly what it advertises: back up your emails to a local drive. You have to enable IMAP in your account settings first, so be sure to read the instructions carefully.
Backupify. This incredibly versatile service provides automatic backs up your online data. Backupify supports a wide range of services, ranging from Facebook to Flickr to, of course, Gmail. If you're concerned that you're backing up your data to yet another cloud service, rest assured that you can download the archives to your computer any time you want. Unfortunately, it isn't free, so check out its pricing plans for one that suits you.
How do you backup your data? Were you affected by the Gmail glitch? Let us know in the comments!