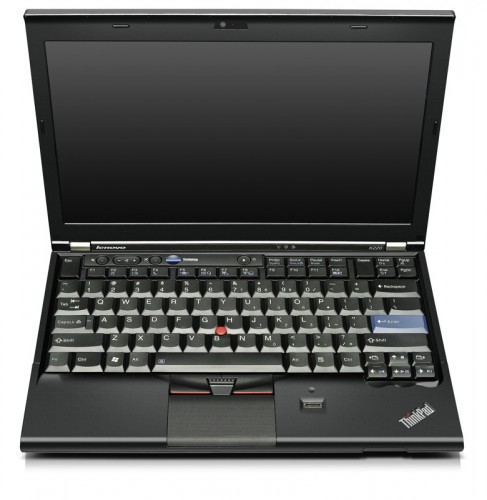 Here's some good news for fans of the Lenovo Thinkpad tank, sorry, laptop. The hardy X220 ultraportable laptop is about to get a refresh. Coming your way in April, these laptops will be available as a standard 12.5-inch laptop (US$899) and a convertible tablet (X220T, at US$1,199). No word on Singapore pricing yet, but we'll be looking into it.
The new X220 claims that it can run up to 24 hours on a single charge. Yes, you read that right, 24 hours. Granted, you have to slap on a US$179 battery pack first, which adds a bit of heft to the laptop.
But even without the pack, the nine-cell battery can reportedly last up to 15 hours. Manufacturers nearly always exaggerate the life of their batteries, but even if you shave an hour or two off real-world usage, the X220 might still run for an impressive length of time.
The X220 comes with a set of standard features: a 12.5-inch LED backlit display at a resolution of 1,366 x 768, a 720p webcam, dual digital microphones for noise cancellation, and a buttonless touchpad which fees up considerable space for your fingers.
The buyer can further customise it to his/her heart's content: Lenovo lets you choose Intel Core i3, i5, or i7 processors, up to 8GB of RAM, in-plane switching screen, USB 3.0 ports, and a selection of SSDs. Unfortunately, there are no options for discrete graphics.
The X220T, the tablet brother to the X220, comes with similar specs, but is equipped with Gorilla Glass. The tablet also supports multitouch and pen input. Battery life isn't as impressive as the non-tablet, but is still claimed to be good – it's rated at 16 hours with the external battery pack.
There is no word on the exact release date; Lenovo says it will "available starting April". We'll probably get it in Singapore a little later.
ThinkPad design: love or hate? Let us know in the comments!