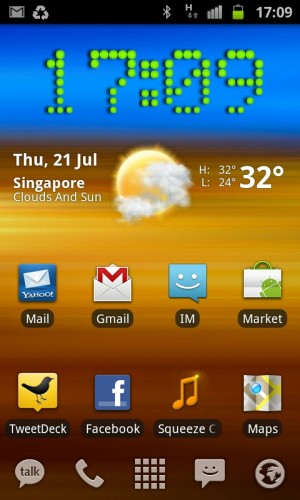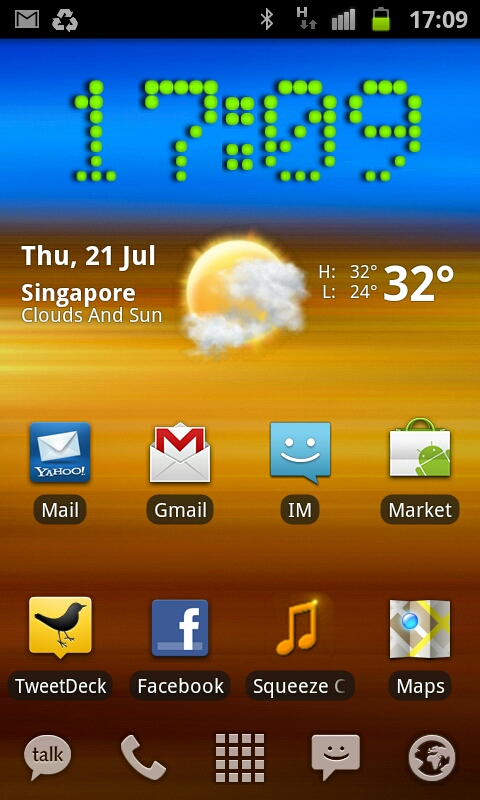 Okay, so you've just bought your spanking new Samsung Galaxy SII (read review) but hate it that Samsung has put in those kiddy icons along with a lot of junk from your telecom operator?
Fret not. There are ways around these little annoyances, as I found out as a Nexus One user who is used to configuring everything to his whim. After all, it's my phone.
Before we proceed, a disclaimer: Techgoondu and I are not responsible for any damages, data lost or warranty issues you would face as a result of following instructions here. The phone I am describing here is bought from M1, so yours might be different from mine if it's from another telco or from a retailer.
With that out of the way, here's what I did:
1. Replace the telco ROM:
My Samsung Galaxy SII came with a number of ROMs that are customised to Singapore operators. Since I bought my phone from M1, it came with several apps and icons from M1, which I didn't really need. The key here is to choose the ROM that has nothing but the basic stuff for a clean interface.
To do that, you have to download a tool which lets you choose the right ROM in your phone. Search for Samsung Galaxy S CSC in Android market or download the tool from here.
This is best done on a brand new phone. That's because once you change your ROM, your phone is reset to its factory condition and all your apps and settings might have to be re-installed. If you don't want that hassle, go to Settings and click on Privacy to tell Google back up and restore your apps automatically when you restart your phone and login to Google.
Don't worry about your photos if they are stored in your SD card, because the ROM reset will not delete any data on your external storage device.
Once ready, fire up the CSC Select tool and select Change CSC. The ROM you are running now will be displayed. In my case, it was MM1 (M1). For Singapore users, change this to XSP. You'll be prompted to restart the phone. After the new ROM is installed, the phone will be rid of all that telco junkware.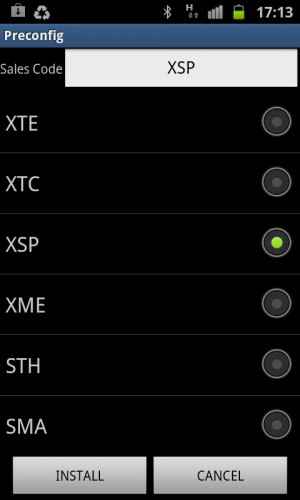 Important note: So far, there's been no Android software update yet for the Galaxy SII. But the new ROM (XSP) may or may not work with the Samsung Kies software that you run on the PC to update your phone's OS periodically.
I had faced the same problem when I tried updating my old Galaxy Tab (with an XSP ROM) from Android 2.2 to Android 2.3. The workaround? Switch back to the telco ROM, update it via Kies and change to the "clean" XSP ROM again.
2. Take out the Samsung Touchwiz icons:
One thing I dislike about Samsung phones is the Touchwiz icons. They're useful for newbies to smartphones but are an absolute bane to seasoned users used to customising their own screens.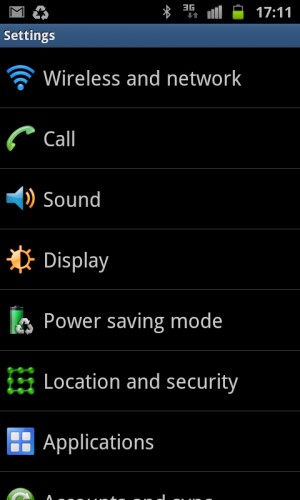 The solution? Just download and run Launcher Pro from Android Market. With it, you can customise to your heart's content, like choosing whether to have a scrollable dock or the number of screens or even special widgets (from the paid version of Launcher Pro). Best thing is, you don't see the annoying cartoony Touchwiz icons – mostly.
After installation, simply click on the Home button and select Launcher Pro as the default program to handle things. One caveat: one place the Samsung icons do appear again is on the phone's Settings page. I can live with that!
So these are two simple ways to customise the look of your phone without uploading your own ROM or rooting the device, which can result in security loopholes if you are not careful.
Of course, there are more drastic ways to totally customise your interface. Since Android is an open system, developers at sites such as XDA Developers have many third-party ROMs that offer different interfaces. Some are great, some not so stable, so use at your own risk, of course.
In any case, have fun making your Galaxy SII work the way you want it to. No jailbreaking involved, no risk of bricking your phone, and certainly no Steve Jobs delivering updates to "patch up" and invalidate your customisations!