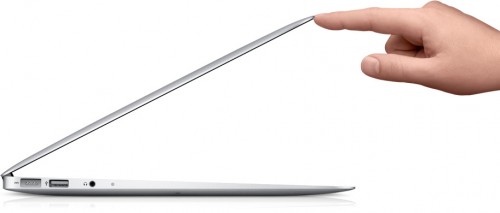 Unless you've been living in the deep recesses of a Linux terminal somewhere in Antarctica, you would know that Apple has released the newest version of their operating system, OS X Lion, ahead of schedule. But it's not Lion in which I'm interested.
Along with new software comes new hardware, and Apple has upgraded the MacBook Air to become more powerful than before. They'll be phasing out the iconic white MacBook a little down the road. For all intents and purposes, the MacBook Air is now Apple's most consumer-ish offering.
Apple has swapped in Intel's Core i5/i7 chips, added Thunderbolt connectivity, a full-sized back-lit keyboard and their flawless multi-touch track pad, and promised that battery life would still be excellent. The design is as dead sexy as ever, and even the most hardened of Apple-haters cannot look at it without drooling.
One can say a comparative Windows laptop still offers better value, but to many consumers, specs don't matter. As long as the computer boots up, lets a user do what he/she wants without getting in the way and then shuts down perfectly, it's a good computer.
With just S$1,288, you can be the owner of a cool Apple laptop, and that's all the reason many people need.
This is undoubtedly going to be something PC makers will strive to emulate in the coming months. In fact, they have started working on this way before the new MacBook Air – earlier this year at Computex, Intel unveiled what they call the "ultrabook" concept: thin, elegant and cost-effective machines that are not underpowered in any way.
Take, for example, the ASUS UX21, a gorgeous machine that a spec-chaser like me will pick over the MacBook Air any day. Ultrabooks are designed to run Intel's Ivy Bridge processors, but since those won't be due until the first quarter of 2012, the UX21 is running the latest Sandy Bridge processors.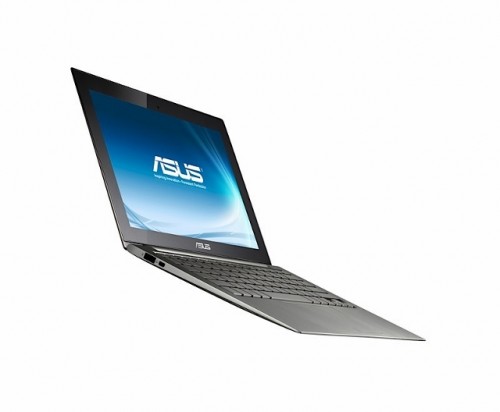 And don't think for a second that Samsung will rest on its Series 9 laurels, the highly competitive Korean company will surely have its answer to these developments with new tricks up its sleeves.
The stars are aligning – solid state drives are becoming more reliable; chips are becoming smaller and faster and more power-efficient; and manufacturers are perfecting their art of hardware design. Laptops seem destined to go the way of the thin, light, and user-focused MacBook Air, while high-powered notebooks will be relegated to a more select market.
Apple has played a major part in this; it understands that sex sells, and the MacBook Air is sexy. With the new model, the ultrabook concept will really take off. Don't be surprised to see even more laptop makers pushing out their own forms of super thin form notebooks this year.