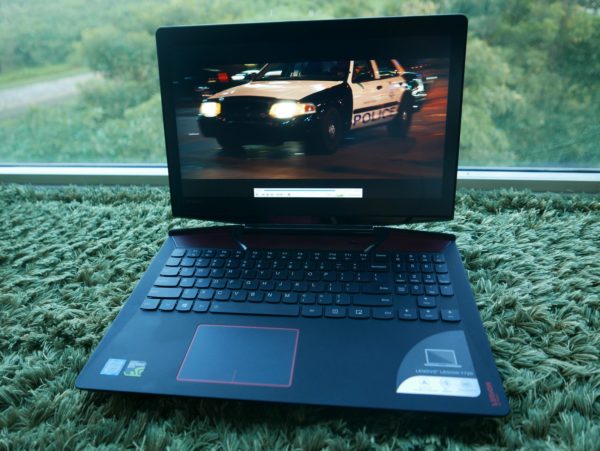 Once a small niche, the gaming notebook market today is packed with many options.
Lenovo's Legion Y720 is one of those seeking to get your attention with its typical gamer design cues and decently-spec'd hardware.
Unfortunately, this Lenovo machine won't win a face-off with rivals such as Asus and Razer when it comes to design. Instead of the slim designs expected for gaming laptops later this year, the Legion Y720 is still reminiscent of a typical model from last year.
To be fair, it was launched in Singapore earlier this year, so it's been in the market for a few months.
Still, the chunky design certainly isn't the most progressive. Starting at 3.2kg, this is also not one notebook you want to rest on your lap much, or carry around too often.
Though the carbon fibre-like cover looks decent, you have to look out for scratches – I found a few after using it for a few weeks.
I'm happy, however, that Lenovo has kept to one single colour – red – for its design, instead of the outlandish multi-colour junk that gets passed off as gamer cool too often.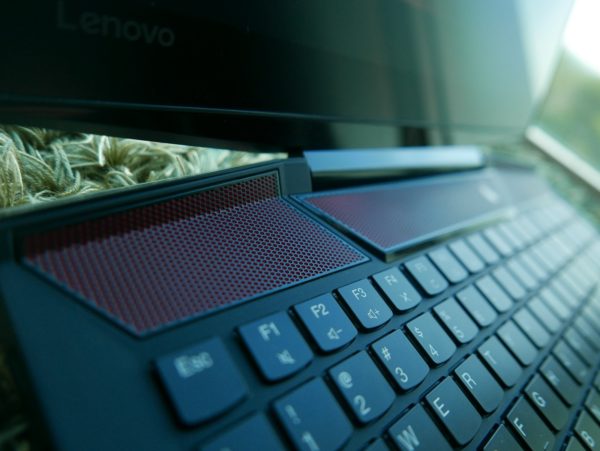 Another good thing is the number of ports included on the sides. There are three USB 3.0, one HDMI, one Thunderbolt (USB-C), a LAN and a DisplayPort connector.
The S$2,299 model I reviewed came with an Intel Core i7-7700HQ chip, a 15.6-inch IPS anti-glare panel running at 1,920 x 1,980 resolution, 16GB of RAM and a 256GB solid state drive (SSD).
Most importantly, it has a capable Nvidia GeForce GTX 1060 graphics processor with 6GB of RAM onboard.
In synthetic benchmarks on the 3DMark suite, it performed as expected, which is good enough for most of your games now at the default resolution. It isn't the zippiest around but it is also used by many similar mid-end models from other manufacturers.
On the Sky Dive sub-test that measures performance for gaming notebooks, the Legion Y720 scored 2,056, which is decent. The same for the Cloud Gate sub-test for basic PCs, which the notebook did well in with a score of 5,002.
However, more demanding sub-tests tell a different story. On the Fire Strike sub-test used to test high-performance gaming PCs, the Lenovo gaming machine scored just 483. On the Time Spy sub-test for the latest DirectX12 game performance, it came back with a paltry score of 186.
So, if you want to get run the latest Call of Duty game, you shouldn't have an issue. However, don't expect to turn on all the eye candy to the max.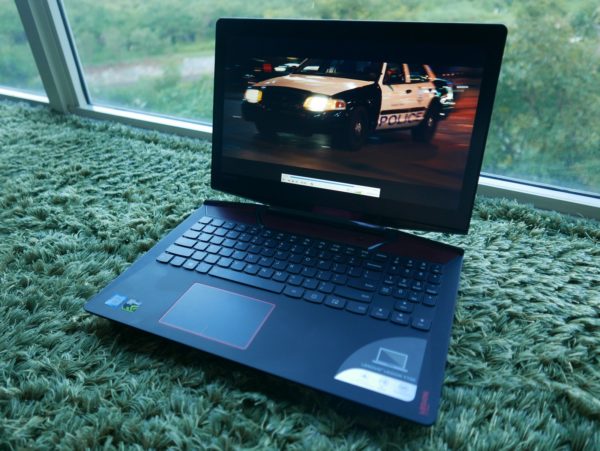 What about everyday PC performance? The Core i7 chip and ample amount of memory mean that the Legion Y720 is a capable worker.
This is shown in the PCMark 10 test that contains tasks such as Excel spreadsheet editing and videoconference calls. The Lenovo machine scored a credible 3,792.
The keyboard, with well-spaced keys and good key travel, is also easy to type on. Usually, this isn't an issue with larger gaming notebooks because they are not constrained by space. Still, good to know if you type often on the laptop.
One thing I need to emphasise is how cool the laptop runs. Thanks to a smart thermal design and a cooler-running Nvidia chip, the Legion Y720 doesn't run hot like many gaming notebooks tend to.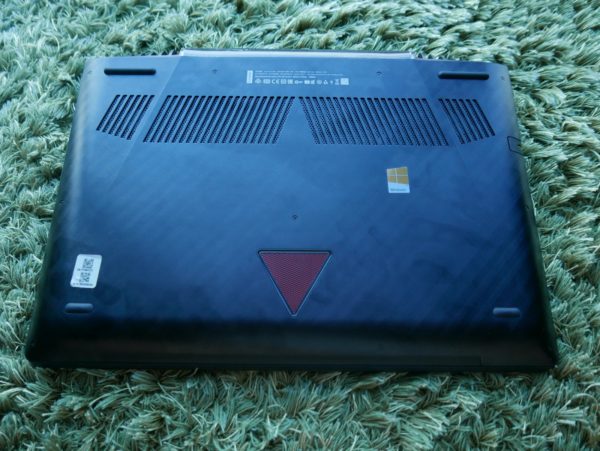 Unfortunately, the JBL-branded speakers fall a little short, even by the modest standards of notebook audio. Despite touting Dolby Atmos surround effects, they do not provide any enveloping or immersive effect.
At times, there is a good amount of detail on special effects from the notebook speakers. And the dialogue is clear in movies.
However, the audio still betrays the small plastic enclosures it is produced from – explosions don't have the heart-pounding sensation and music often ends up thin and unaccomplished. Be sure to get a good pair of headphones or speakers.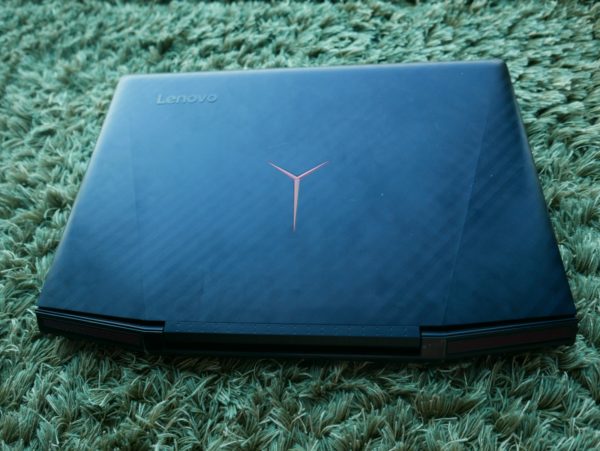 So, in the end, what's perhaps most compelling from Lenovo is the competitive price.
The one laptop maker who will beat it is Singapore's own Aftershock PC, which can configure a similar system for about S$2,146. Others such as Dell and Razer will run you a few hundred bucks more, though their designs are arguably prettier.
If you want decent graphics performance – yes, I keep going to the word "decent" – then the Legion Y720 will provide that at an attractive price. I'm not crazy about the design, but you can't argue with the price-performance mix. So, yes, it's a decent deal.