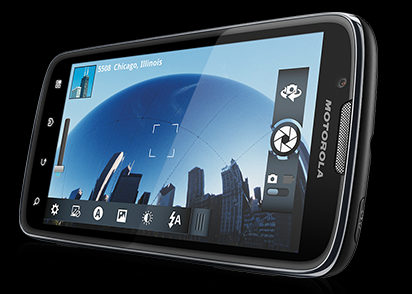 Everyone's talking about the new quad-core phones launched in Barcelona this week at the annual Mobile World Congress show, but what if you needed a replacement right now for an ageing phone? The Motorola Atrix 2, out today in Singapore at a relatively modest S$699, could be worth considering.
It's packed with what you'd expect – a 4.3-inch screen, dual-core 1GHz processor, Android 2.3.6 operating system, a nice 8-meg camera and some of Motorola's useful add-ons like MotoCast, which lets you easily stream movies and view pictures stored on your PC while you are out and about.
Like the original Atrix, the new phone comes with Webtop, the software that fires up when you plug the phone to an optional laptop dock to offer a PC desktop interface. The Atrix 2 also hooks up nicely to an HDMI dock, becoming a media player that can easily play back movies on the big screen.
To tempt users away from other popular Androids now, like the Samsung Galaxy Note, Motorola has bundled 10 games from Electronic Arts, including Fifa 10, which can be played out of the box.
Ultimately, price might be the Atrix 2's most attractive selling point. At S$699, it is cheaper than most other similar models, including the S$998 Galaxy Note. And until the next wave of new Androids turn up, like HTC's One series next month, the Motorola Atrix 2 might still be worth considering if you need a new, mid-range phone urgently.