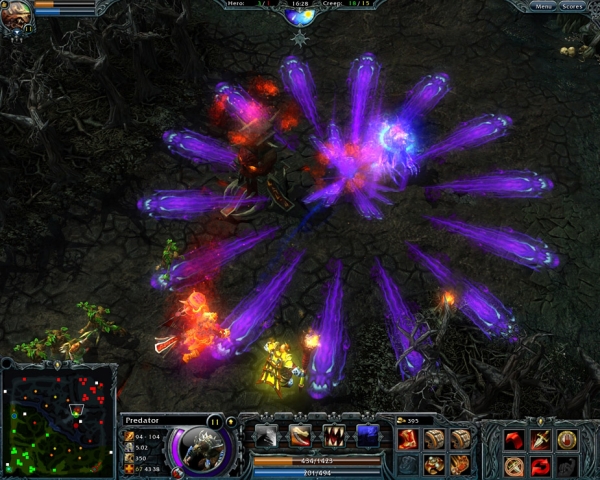 A cool RM500,000 in cash prizes will be up for grabs in Malaysia as the country's biggest e-Sports tournament begins in April. Organised by e-sports company Garena, the tournament is exclusive to Malaysians and will get players to pit their skills in the real-time strategy game Heroes of Newerth (screenshot above).
Qualifiers will be hosted in six different states – Kuala Lumpur, Selangor, Penang, Perak, Johor and Sarawak – and played over a period of eight months, culminating in the grand finals in December at the Garena Malaysia Carnival.
The winning team of each of the 16 qualifiers will walk away with RM10,000 and be blocked from other qualifiers, giving losing teams another shot at the prize.
The finalists will then meet for the showdown in December for a chance to win the whopping RM340,000 grand prize, with the first and second runner-ups receiving RM30,000 and RM10,000 respectively.
Garena has been a supporter of e-sports in this region, organising tournaments and sponsoring players in order to boost the image of gaming, which is conventionally looked upon by parents here as an undesirable activity for their children.
This Malaysian tournament should offer a chance for aspiring pro gamers to kick-start their career.
(Image credit: Garena)