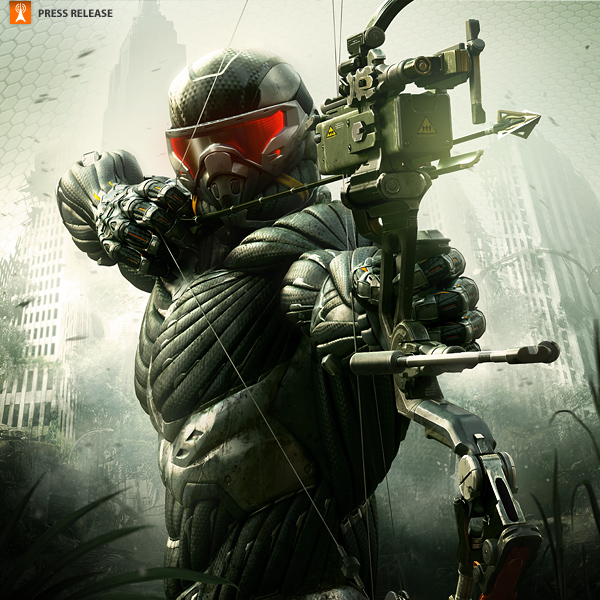 The next instalment of the popular first-person shooter, Crysis, is set to hit the stores in Spring 2013, with the player taking on the role of Prophet, the elite solider from previous instalments now on a revenge mission against aliens and human goons from an evil corporation seeking world domination.
Fans of the cult series will be happy to know that the setting could be a cross between the two previous instalments – parts of New York will be overgrown with vegetation because of a land grab by the evil Cell Corporation.
According to a release by German developer Crytek today, the New York setting will be a "veritable urban rainforest teeming with overgrown trees, dense swamplands and raging rivers."
The original Crysis gained a reputation as one of the best-looking games of 2007 with an outdoor "sandbox" setting that was vast beyond what players had experienced previously.
In 2011, Crytek went on to refine its Cryengine 3D engine to come up with a quite stunning sequel, which had the player scurrying around New York's high-res blocks and strangely empty streets in a battle with alien invaders and evil corporation soldiers.
Come 2013, the next instalment will follow the story of Prophet, who looked to have died early in Crysis 2. In Crysis 3, possibly a prequel, he finds New York encased in a nanodome designed by Cell Corporation. His goal: fight through the urban foliage to discover the evil plans of Cell Corporation, the folks behind the entombment of the city.
Here's what Crytek said today:
Players take on the role of 'Prophet' as he returns to New York, only to discover that the city has been encased in a Nanodome created by the corrupt Cell Corporation. The New York City Liberty Dome is a veritable urban rainforest teeming with overgrown trees, dense swamplands and raging rivers. Within the Liberty Dome, seven distinct and treacherous environments become known as the Seven Wonders.
Can you expect new weapons? A cross bow will surely be one of them, as shown in a piece of game art released with the news today (above).
The Hunter edition of the game is available for pre-order on EA's Origin and select retailers from today for US$59.99. In exchange for buying early, you get the signature bow early, experience points and three exclusive dog tags to "hunt in style", as EA says.
The game will play on the PC, Microsoft Xbox and Sony Playstation 3.