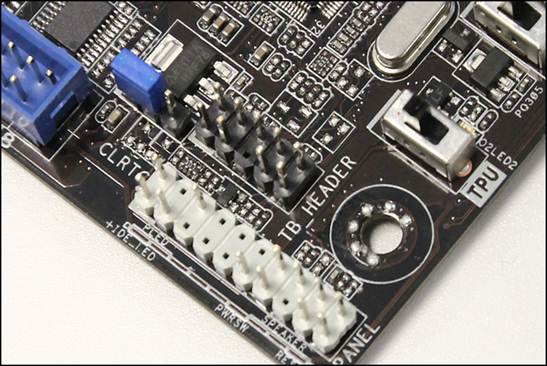 Tired of your MacBook-toting friends boasting about their fast Thunderbolt link that lets them hook up speedy external drives, monitors and a whole host of other stuff?
Well, here's some good news for DIY desktop builders: Asus will now include the new interface on a number of its motherboards.
Top-end models like the Maximus V Gene will come with a header onboard, called TB_Header, that lets users hook up a connector that enables their custom-built PCs to enjoy the same connectivity.

Here's the list of Asus boards that are expected to support Thunderbolt:
Maximus V Gene
P8Z77-V Deluxe
P8Z77-V Pro
P8Z77-V
Sabertooth Z77
P8H77-VP8H77-M Pro
Will Thunderbolt, a technology originating from Intel, make a huge difference this year? Clearly, it's convenient and fast. Promising a stunning 10Gbps for simultaneous and bi-directional transfers, its arrival can be seen like the advent of speedy USB ports in the days of serial and parallel ports.
And all that speed can be put to good use by connecting external components that once had to be built onboard to be fast enough.
The Sony Vaio Z laptop, for example, featured an external graphics card that is hooked up via a proprietary Thunderbolt link, opening up the idea that laptops could have not just their memory and storage souped up, but also the onboard graphics upgraded as well.
The problem with Thunderbolt is fragmentation. Sony had used a USB port to hook up its Thunderbolt-based graphics card, while the rest of the industry appears to be pushing for DisplayPort and PCI Express connectors.
Apple is using DisplayPort to not just hook up speedy external drives but also monitors, while other PC makers and device manufacturers have plans for storage drives and other external Thunderbolt devices to sport PCI Express connectors.