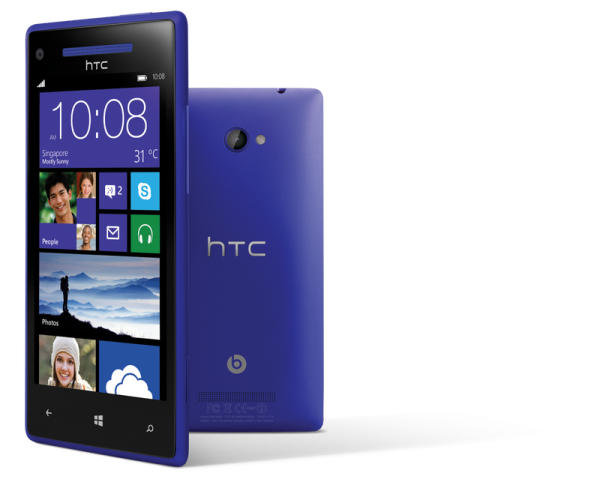 Two of the sharpest-looking Windows Phone devices, from Taiwan's HTC, will go on sale in Singapore in the coming weeks, at prices aimed at attracting users who are still undecided on an Android or Apple phone.
The HTC Windows Phone 8X, one of the best from the new Windows Phone 8 lineup, will cost S$828 when it ships this month, while a cheaper model with a smaller screen, the Windows Phone 8S, will go for S$418 in December.
A long-time maker of Windows phones, HTC looks to be backing Microsoft's updated operating system strongly this time with a couple of well-designed efforts. Previously, for Windows Phone 7, it had only come up with dated hardware while reserving the best stuff for phones running Android.

The Windows Phone 8X, for example, will log on to faster 4G or LTE (Long Term Evolution) networks. It also has a high-contrast 4.3-inch screen that runs at a sharp 720p resolution.
Despite sporting a 1.5GHz dual-core chip, the interface is extremely smooth, and the design top-notch (read our hands-on test). Looks-wise, the 8X features the same polycarbonate body that had made its Android-based One series so well-liked.
While the 8X is aimed at the high-end user, the crucial battle for Microsoft (and HTC) could be in the mid- to low-end market. This is where the 8S may come in.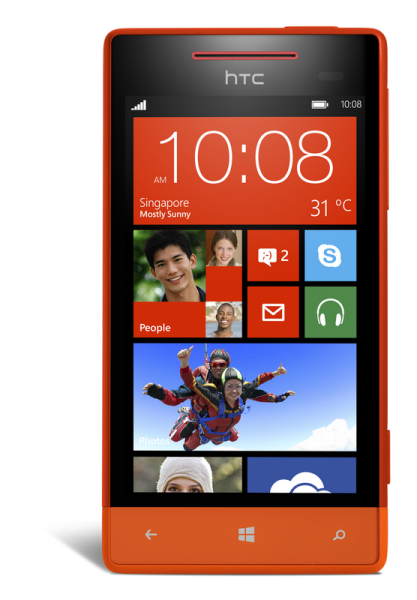 With aggressive operator subsidies, this can be a "zero dollar" phone to help bring up the Windows Phone market share. It has lagged far behind Android and iOS despite having a more sophisticated and arguably easier to use interface.
The 8S has a smaller 4-inch screen, which is still very sharp and high-contrast. Also onboard is a slower 1GHz dual-core chip and crucially, just 4GB of storage, though you can always add a microSD memory card.
There's no doubt both are priced to sell, which is what Microsoft and HTC will hope very hard for this holiday season. Do well, and the Windows Phone flame will keep burning; lose more ground, and things could be look very bleak indeed.
Check out our overview of Windows Phone 8 devices and also more in-depth hands-on tests on the HTC Windows Phone 8X and 8S.