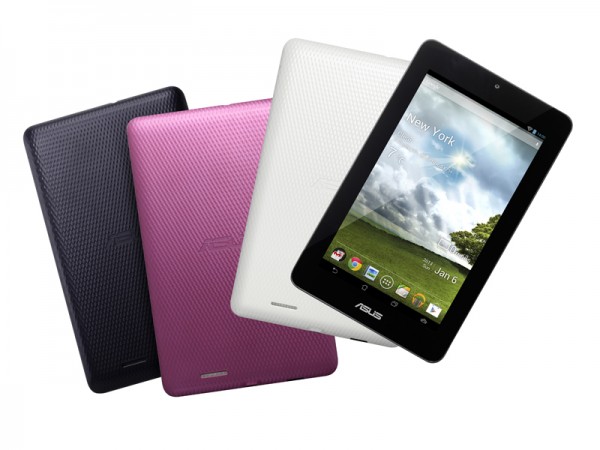 Folks looking for a low-cost tablet, there's another one on the shelves now in Singapore, with the Asus MeMO Pad out from yesterday for a low S$249.
The latest in a series of low-cost tablets out this year, the 7-inch tablet runs Android "Jellybean" 4.1 and reminds one of the more expensive Nexus 7 that Asus also makes.
However, the MeMO Pad has a single-core processor instead of the quad-core one on the Nexus 7 and a screen that is less sharp. It shows off 1,024 x 600 pixels versus the Nexus 7's 1,280 x 800.
When it comes to storing apps and content, the budget tablet has only 8GB onboard compared to the Nexus 7's 16GB and 32GB, though this can be expanded by slotting memory cards into a microSD card slot – something that is missing on the Nexus 7.
Of course, the MeMO Pad is cheaper than the S$349 and S$399 that Asus is asking for the Nexus 7 models in Singapore. There is no news of a 3G version either, unlike the S$499 3G-enabled Nexus 7.
How do we see the MeMO Pad being used? It will probably come in handy for an increasingly popular activity on tablets these days – watching videos that may be downloaded or streamed from websites.
The MeMO Pad will also be looking to compete with another low-cost tablet to catch the eye of late – the Acer Iconia B1. This 7-incher from Asus' rival Taiwanese computer maker goes for a mere S$199 in Singapore.
Interestingly, the Iconia B1 has only 512MB of RAM onboard (compared to 1GB on the Asus MeMO Pad) but is powered by a dual-core processor.