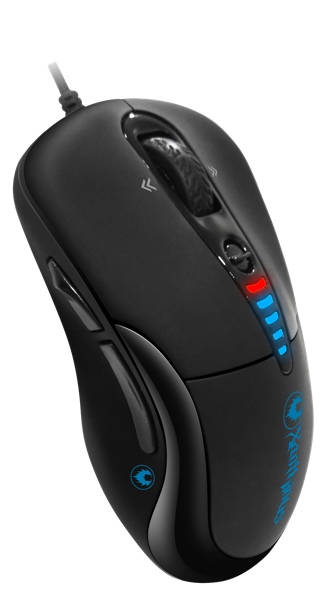 Xanithus Laser Gaming Mouse
As if there aren't enough gaming mice, there's a new competitor in town now with Prolink's introduction of two new mice that promise speed and other advanced features prized by gamers.
The Hesperus and Xanthinus, introduced this week, are two high-end gaming gaming mice that come with an Avago 8,200dpi gaming sensor.
Both models are equipped with a "4D" scroll wheel and nine programmable buttons to cater to a gamer's whim and fancy. The Xanthinus is priced at S$89, while the Hesperus, which comes with an additional weights adjustment system comprising of six 5.8g weights, is slightly more expensive at S$109.
What's special about the Prolink devices is that they can be specially customized during a special promotional period until July this year. By paying a nominal member fee (the exact pricing has yet to be announced), customers can choose to change the mouse casing colours and engrave their names on the mice if they wish.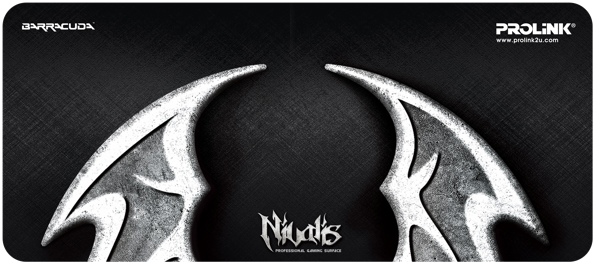 The Nivalis gaming surface
Local company Barracuda Technologies, known for its gaming surfaces, has also collaborated with Prolink to develop special gaming surfaces such as the Nivalis. Priced at S$32.90, this 750mm by 330mm gaming surface allows gamers freedom of movement across a larger area.
The Hesperus, Xanthinus and Nivalis will be available in mid-April in Singapore.